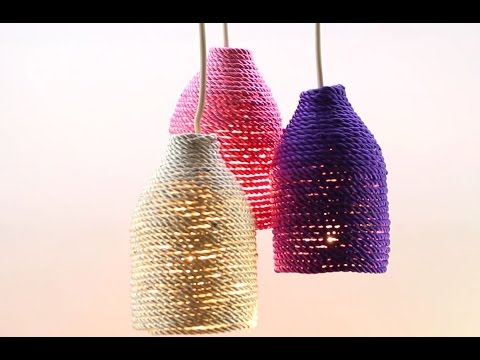 Make some colorful and trendy pendant lampshades for your home with just a plastic bottle and some decorative cord.
Cut the bottle approximately in half, discard the bottom, and then cut off the narrow neck of the bottle. Starting at the narrow opening at the top, hot glue the cord around the opening. Keep gluing the cord to the bottle in a tight spiral until you have glued it all the way to the bottom. Trim and secure the tail end.
Make as many of these as you need, either in an array of colors or all one color. Place over sockets with bulbs and hang — instant style!
*choose no heat bulbs or LED.