Fun And Simple DIY Crafts To Try In Your Spare Time
Whenever you're at home feeling bored but in the mood to do something fun and interesting…. go craft something. It's always fun and rewarding and there's a ton of cool ideas to choose from. In fact, there's so many you'll probably end up spending all your time trying to choose the perfect one. Let's narrow it down a little. Below you can find our own selection of favorite DIY crafts and projects that we think you should try.
A cute bouquet craft of yarn billy ball flowers

Want to add some color to your home? Flowers are always a nice idea. The real ones can be a handful and don't really last long so if you want something long-term then craft some faux flowers. This yarn billy ball bouquet looks super cute and you'll be pleasantly surprised to find out it's really easy to make as well.
Fabric flower pillow decorations

Accent pillows are great for making a room look and feel extra warm and cozy but they're not really of much help if they blend in too much. Luckily, there's an easy way to fix that by decorating the pillows with fabric flower embellishments. All you need is some fabric scraps, scissors, a needle and some thread and surely you must be able to gather these things with ease.
Test tube flower display

This is a really cool way of using test tubes. The project is simple, unusual and quirky, exactly the kind that stands out and sticks in your brain. You can make this test tube vase even more interesting by using a piece of driftwood or reclaimed wood for the base.
Mason jar soap dispenser

A nice-looking soap dispenser can really brighten up the bathroom even though it may not seem like much. It's the details that give a space charm and make it special. With that in mind, we thought you'd enjoy the look of this Mason jar soap dispenser which is really easy to do. The only thing that takes a bit of time is waiting for the paint to dry so once that's out of the way it's all pretty much done.
Spring-inspired napkin rings

These floral napkin rings look absolutely adorable and they're made with succulent clippings and flowers. They capture the fresh beauty of spring with their design and they're perfect for any special occasion. You can potentially also use faux flowers if you want to preserve the rings for longer.
Hexagon-shaped terrarium base

Terrariums are great decorations and perfect for preserving little mementos such as seashells, tiny pinecones and other things. If you have one, perhaps you'd like to make a stylish base for it so it stands out a bit more. This geometric terrarium base is a nice and fairly simple project and you can have it customized however you want, even give it a different shape.
Concrete succulent planter

If you've never used concrete in any of your DIY projects, now would be a good time to start. This concrete succulent planter is super easy to make and there are lots of different ways in which you can customize it. Its size and shape are dictated by the container that you choose to use as a mold. To get this look you can use a baking tray.
Minimalist air plant stand

Air plants, as you probably know, are super low maintenance and don't require soil which means you can display them in all sorts of cool and interesting ways. If you want something simple and small to keep on your desk or to place on a shelf, this air plant stand should work really well. Its base is just a wood block cube with floral wire sticking out.
Paper star accent light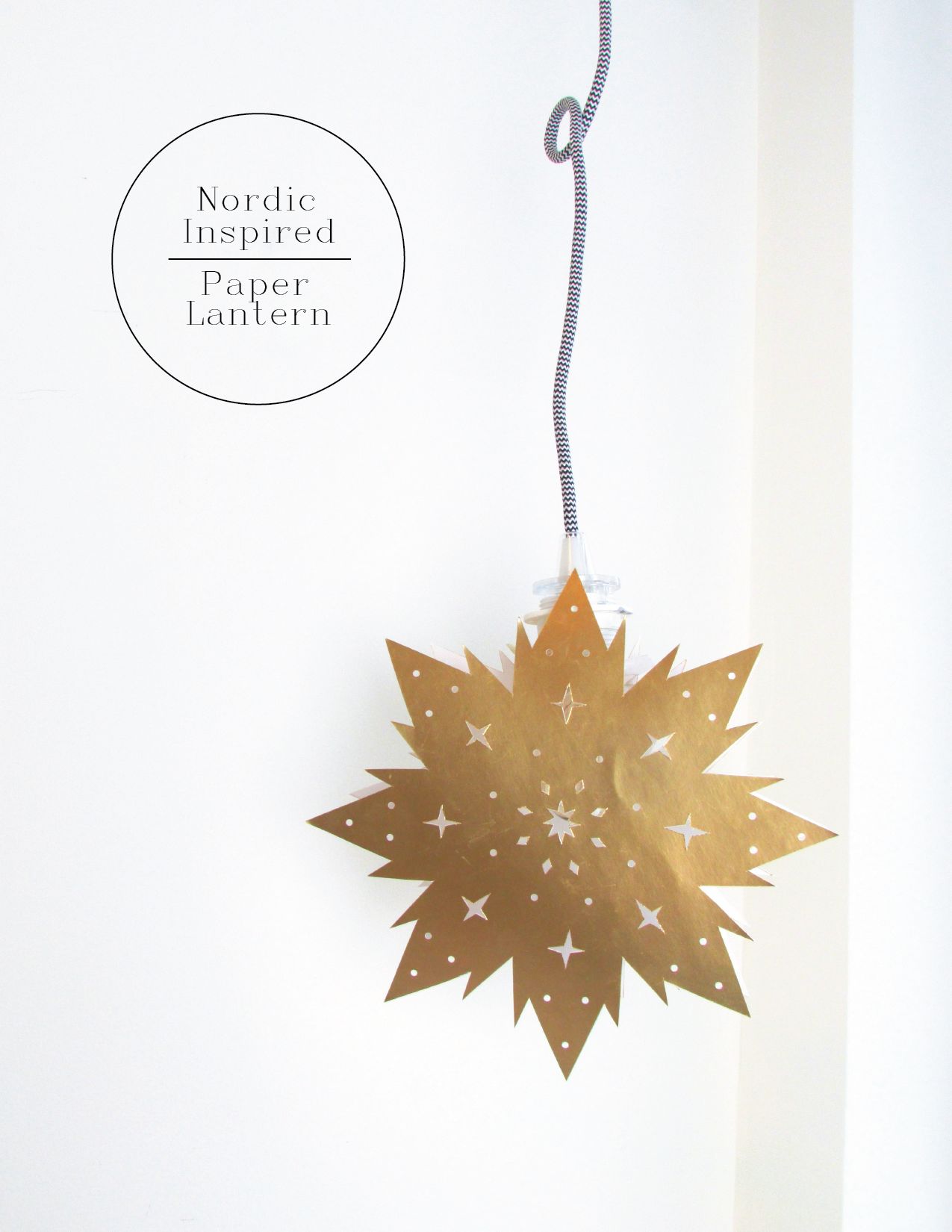 If you think one of the areas in your home could use a bit of accent lighting in it, this is a really nice to do that. What you see here is a paper star lantern and to make it you need a sheet of poster board, a cord light set, a low temperature light bulb and some tools. The actual star template that you use can be something you've designed yourself.
A comfortably little stool

You might be thinking that making your own furniture from scratch is way too difficult and out of your comfort zone but not all projects are complex or difficult. Some are actually super simple, like this upholstered footstool for example. Anyone can make one of these and it's a lot of fun to come up with a color scheme and a design for it.
Wall jewelry holder
Perhaps your next project can be something useful, something to help you organize your things better. A jewelry holder could be a nice idea. This one is easy to make and can be customized in lots of ways. You can install it on a wall or any vertical flat surface and it will keep all your necklaces and bracelets organized and accessible plus it will look nice as a decoration.
A secret bookcase hiding place

You know those secret bookcase entrances and contraptions we sometimes see in movies? They're pretty cool so how about you make something like that for yourself? It doesn't have to be an entire room hidden behind a bookcase but you can surely make a book box hiding spot, like a little secret space where you can hide things and disguise the whole thing as a set of books.
Repainted furniture upholstery

Another thing you could do is give some of your furniture pieces a makeover. For example, you can paint vinyl upholstery in case any of your chairs or other pieces have it and that would change the look of the whole room. You can use spray paint for that and it's actually easiest than you might think.
A cork notice strip
Next time you come across self-adhesive cork strip in a store you should get a roll because it's a useful thing to have around. You can use it to make all sorts of little things around the house, like this cork notice strip for instance. You can put this next to your desk or in your kitchen and pin various things like notes, pictures, recipes, shopping lists and so on.
Wooden coat rack

Every entryway needs a coat rack. Finding the right one is not easy but you can make things simpler by opting for a wood coat rack that you can make yourself. It can be as tall as you want and you can make it out of any type of wood you think suits your space best.
Repurposed jar desk lamp
Mason jars are awesome because there are so many interesting and practical ways in which they can be repurposed, not just as storage containers but also as something completely unexpected. On that note, check out this mason jar desk lamp and picture all the nice ways in which you can customize it and make it your own.
Yarn wall hanging piece
Some things are only meant to be decorative and don't really serve any practical purpose. They are however what makes a space feel like home. This yarn fringe wall hanging is a nice example of something simple that you could craft in your spare time. Match it to your existing decor and feel free to customize it in any way you see fit.
Wooden serving tray
If you have a piece of wood handy, one of the things you can make with it is a serving tray. Sand it, stain it, paint it, add handles and anything else that you think would improve the design and the experience. You can use this tray when you're serving drinks and snacks out on the patio or when you're entertaining guests in your living room.
Copper pipe magazine rack

Pipes are a lot more versatile than you might think, especially when it comes to industrial-style furniture and accessories. You can use them to make all sorts of cool things for your home, like this copper pipe magazine rack for example. It's such a simple project. All you need for it is a 2 meter pipe, 12 copper 90 degree connectors, a pipe cutter and some strong adhesive.
A hanging planter

In case your patio or the outdoor deck could use some sprucing up, perhaps some planters could do the trick. You could make something yourself out of reclaimed materials. A wooden pallet planter could be a fun little project. First you take the pallet apart, then you cut some boards to size and finally you assemble the new planter. The best part is adding all the little details at the end.
Geometric wall art

Paper is one of the most underrated resources when it comes to DIY project. It's incredibly versatile and can be used for just about anything. Some of the best projects involving paper are focused around decorations, like this geo wall art for example. It's a little something that you can hang on a wall or display on a shelf and even though it's abstract it and simple it really brightens up the space around it.
A custom coaster set

Making your own coasters is quite fun and satisfying. There's a ton of different designs you can try and lots of different materials that you can use. If you prefer something minimalist, these X-shaped coasters are probably just what you're looking for. They're made of balsa wood strips and they can be painted in any color for like. The black sure suits their minimalism well.
Tin can planters

How many times have you thrown away empty cans without even thinking twice about it? After seeing these lovely tin can planters you might reconsider. They look adorable and they're so easy to make you don't really have any excuse not to try this project. They're great for little succulents or for kitchen herbs.
Tree trunk planter

On the subject of DIY planters, there's a lot of different things that can be repurposed in order to make something really beautiful and special. A tree trunk or a log piece, even a tiny one, can be an amazing resource. Drill out the center to make a hole for the soil and the plant. Also, it might be nice to spray paint a section of your new tree trunk planter just to add a bit of color to it.
Mason jar centerpiece

You can also put a few different glass jars to good use and make a lovely Mason jar centerpiece for the dining table. You can decorate the jars with seasonal items such as flowers, twigs, twine, tree clippings and so on. This design right here has a nice fall-inspired vibe. If you're making a spring or a summer centerpiece, something a bit more colorful would look great.
Knitted planter cover

There's not a lot you can do with an old sweater but there are still a few cool and interesting ways to repurpose it. One of the things you can do on a lazy afternoon when you're bored is turn a sweater into a planter cover. It's a cute little idea if you want to add a warm and cozy touch to your decor. This would make a nice winter project.
String wall art

If you have some leftover yarn from previous projects, it might be nice to use it to make some string wall art for your home. Mix and match different colors based on the supplies that are available to you. All you need is a wooden dowel and a bunch of yarn and you can make something eye-catching that makes your home feel extra cozy and inviting.
Woven basket lampshade

Baskets are great not just as storage containers but also for some more unusual projects. A woven waste paper bin may not seem like a very interesting item but wait until you see it turned into a basket lampshade. You can do something similar for your entryway or perhaps for the home office or the bedroom as a way to add some texture to the decor.
Brass sconce lamp

You could even make a stylish light fixture from scratch given enough time and the necessary resources. It's actually not that difficult, especially if you make something small and simple like this swing sconce lamp for example. Something like this would be perfect for a cozy reading corner or for the bedroom. You could also add a small lampshade if you really wanted to.
Mini pumpkin votives

Autumn is amazing because it gives us pumpkins and there are so many beautiful crafts that you can do with them. Mini pumpkins are absolutely adorable and these pumpkin votives are super lovely. They're made from real pumpkins which are carved out and painted. Of course, it's also possible to do something similar with faux pumpkins any time of the year but there's something special about the scent of real pumpkins that makes this project extra special during fall.
A framed chalkboard

If you haven't already, you should really try using chalkboard paint in one of your projects. It's a lot of fun and you can use the paint to make things that are not just cool to look at but also useful, like this framed chalkboard for example. You can hang something like this in the kitchen or the entryway so you can write lists and messages on it. Make sure you pick a frame that reflects your style.
Elastic memo board

On a similar board, a memo board wouldn't be difficult to make at all and would make a nice addition to your workspace, especially if you're working from home. This elastic memo board can be made from a simple piece of plywood and some elastic headbands and you can customize it in all sorts of different ways using paint, washi tape and other resources.
Hanging shelves

You can always add more shelves to a space if you feel the need for some extra storage or a place to display some decorations. Usually you'd need to drill holes into the walls when installing the shelves but there are also alternative solutions. This hanging rope shelf can be attached to the ceiling or to the underside of a cabinet.
Framed letter wall art

There are many different ways to decorate an empty wall. One of the most common options is to hang a bunch of framed pictures or some paintings, posters and other similar things. If you want to make your own wall art, you can simply print out some letters. Framed letter art is very versatile and there are many different ways to customize your own design if you decide to make something similar.