With Spring just around the corner comes such a desire to refresh. All of the sudden we're ready to open up the windows, get things cleaned and organized, and give our places a spring-ier vibe to match the rising temps outside. So why not switch out that art piece you've been staring at all winter with an affordable piece you can craft in an afternoon with just paper and dry adhesive?
Materials:
6 different colors of paper
Posterboard or heavy cardstock
Artist-tac dry adhesive sheets (available at any art store).
Cutting mat
 Ruler
Artist's knife
Pencil
Burnisher (or a credit card will do too in a pinch)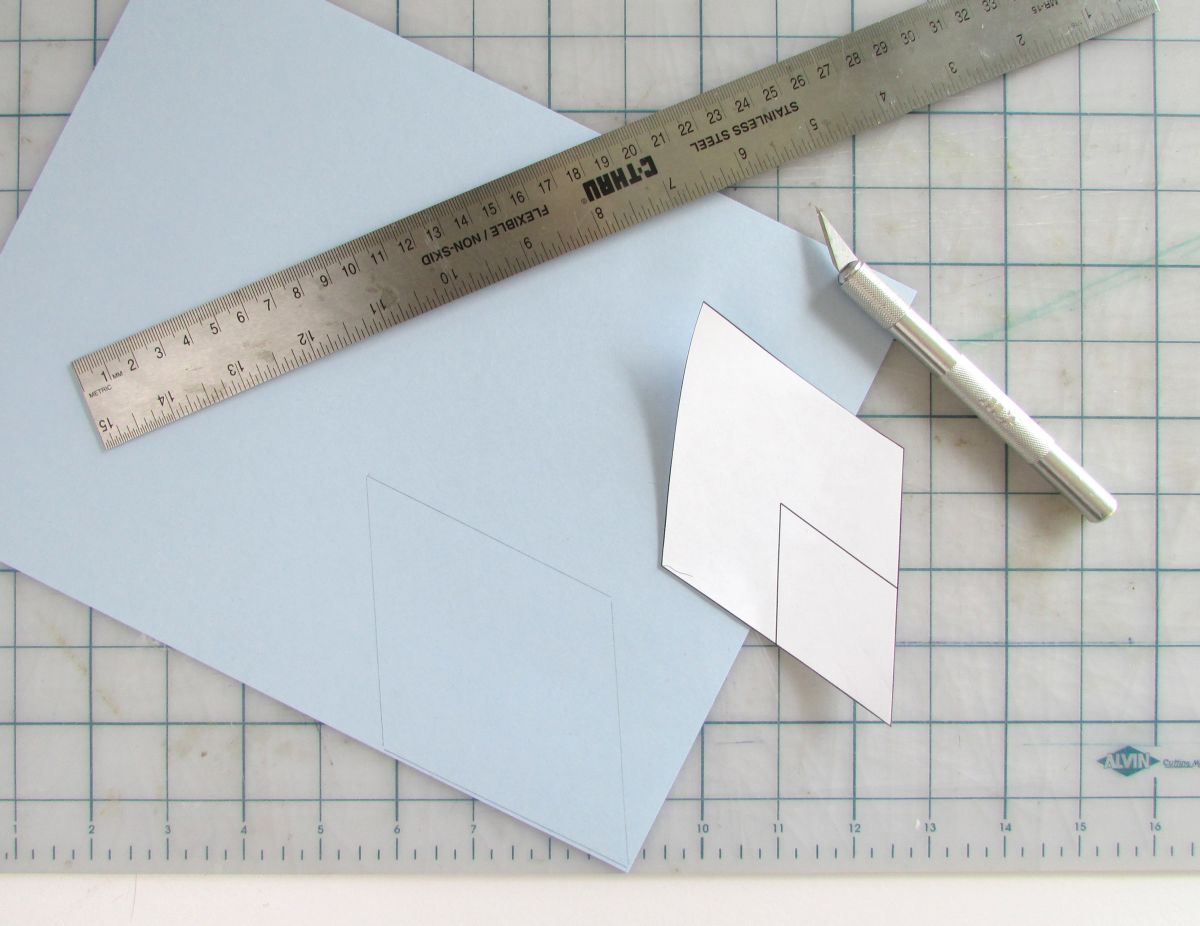 1.Print the template and cut out the large diamond + one of the small diamonds. The other diamonds can be set aside, they're just there to show you how they'll all fit together.
2. Trace one large diamond and three small diamonds onto each color of paper.
3. Cut out all diamonds using your ruler and artist's knife.
4. Cut posterboard down to your desired size. We've done 16″ x 20″ here. Then mark the center of the posterboard with a light pencil mark.
5. Peel back the wax paper top layer of the Artist-tac, and place a diamond on the sticky bottom layer.
6.Lay the top wax paper lay back over top of the diamond, and use burnisher to press the diamond into the bottom sticky layer.
7. Pull back the top Artist-tac layer again and peel off the diamond. The underside should be sticky.
8. Place the large diamonds on the posterboard radiating out from the center pencil mark made in step 4.
9. Repeat steps 5-8 with all large diamonds. Then do the same with one of each color of the small diamonds. Place them over top of the large diamonds again radiating out from the center.
10. Lastly, repeat steps 5-8 with the remaining small diamonds, and place them in the "V's" created by the large diamonds. Frame and hang!