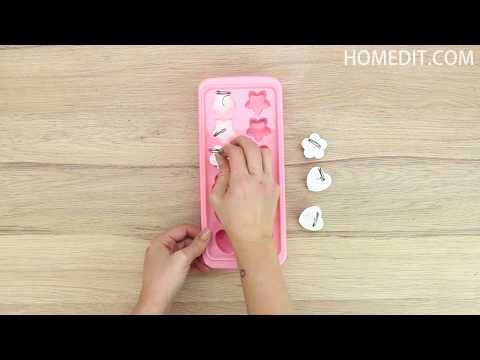 These three little projects will make life easier and happier. Lint rollers are a necessity, but they can be frustrating because they don't always work well. The sticky side dulls quickly and doesn't pick up much of the lint, which is a real problem if you have a lot! Upgrade your roller for heavy duty jobs by wrapping it with packing tape — a much stickier surface. Cleaning wipes are certainly handy but not terribly attractive to leave out on the counter.
Make your own dispenser from a glass jar with a plastic lid and a soda bottle. Cut a hole in the lid and the neck from the bottle. Attach the two as shown, add the wipes, pulling the first one through the hole. Much nicer than the original container!
Last but not least, family photos are one of the more enjoyable things to display, and you can do it with these cute little individual photo holders. Simply bend some wire as shown. Then, pour plaster into any shape of silicone mold you want and insert the wire. Let dry, spray with your desired paint color, and add your favorite pictures.