20 Elements You Need To Make Your Home Beautiful
Every home is different because it reflects the tastes, desires and lifestyle of the people living in it. No matter what the type of furniture or decor, there are certain elements that beautiful homes have in common. By incorporating some — or all — of these components you can create a beautiful living space of your own.
A Pleasing Color Palette
It doesn't matter what kind of furniture is in a home if the color palette is not pleasing. Choose bold, bright, neutral or serene, just make sure the colors are complementary. Give thought to the walls, decor, flooring or floor coverings, and furnishings and accessories. Everything should work together, creating a space that visually pleasing, no matter the style or the color scheme. When making changes, it's best to work around the largest pieces of furniture because accessories, smaller furnishings and wall color are all more easily changed.
An Impeccably Organized Closet
Clutter is never beautiful, especially if its in your closet. Sorting, organizing and storing clothing and accessories is much easier with a beautiful and well-designed closet. The old adage of "everything in its place and a place for everything" holds true. Installing a custom closet can make getting dressed not only much easier, but more efficient as well as enjoyable.
Distinctive Dining Chairs
Beautiful homes express the individuality of their occupants with stylish pieces, and dining chairs are an easy way to make a statement without being over the top. All dinner guests will be using these dining chairs and a special design can make even the most basic table more interesting. If it's not possible to get a new dining table, just change out the chairs from something more dramatic.
Luxurious Throws
Even modern or rustic decor can benefit from a touch of softness. Most gorgeous homes feature at least a couple of cuddly throws tossed across a sofa, bench or bed. This is especially true these days when we want home to be extra soothing. Opting for quilts, blankets, furs or other textiles will depend upon the style of the space, but regardless, they should look special and feel opulent. For a high-end look, less is more: One fabulous fluffy throw makes a better impression than a scatter of multiple blankets or quilts.
Mood Lighting
Of course a home needs task lighting in specific places, but without some subtle, well-placed mood lighting, it can seem sterile and unwelcoming. This is a great opportunity to use artful lighting fixtures, table lamps and floor pieces to cast a warm and relaxed mood over a room. This is one of the characteristics that really distinguishes a beautiful home: what it looks like when the lights go down. Well-thought out lighting that includes plenty of ambiance-creating fixtures makes an enormous difference for residents and guests alike.
A Conversation Piece
Including at least one piece of furniture that starts a conversation means that people will remember the space. Whether it's subtle but unusual or a major focal point in your room, guests will take notice. This concept works for all styles of decor.
A Special Mirror
Mirrors serve different purposes depending on where you hang them, from making a space seem larger to serving as a place to check yourself as you go out the door. But when they are rectangular and plain, they don't have much flair. Choosing one that has an interesting frame or shape — or even a lighting feature — will make sure it stands out. The frames can be anything from angular and minimalist to truly opulent gilded ones or hand crafted art-like pieces. Where you hang them also matters and is driven by the reason that you are adding the mirror in the first place.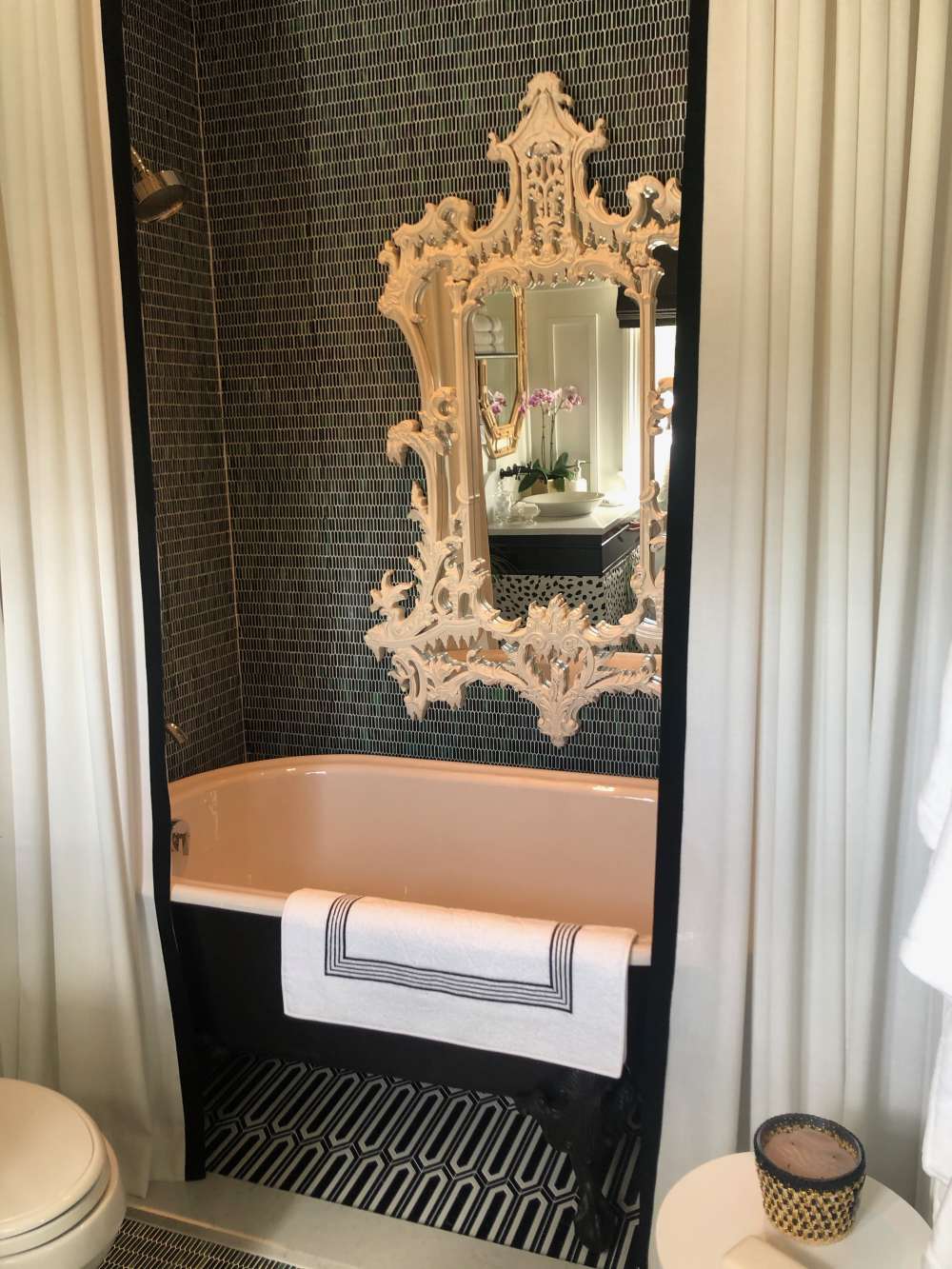 A Spectacular Piece
A beautiful home may be fairly basic but it will at least have one truly spectacular piece of furniture that draws attention. Whether it dominates through size, color, shape or lighting, it's the focal point of the home. This works for every style of home and is one of the main ways to create a great space. In fact, other parts can be rather mundane, but a standout piece of furniture makes a huge difference. Choose a large cabinet, a dramatic sofa or a massive, sprawling chandelier for your high ceiling – any of these will take a space from bland to breathtaking.
A Bar/Wine Area
Beautiful homes make guests feel comfortable and an easy way to do that is to establish a wine or bar area for entertaining. Having a designated place for all the things needed to serve people makes it easy to be organized. Not having to search for essential equipment, mixers or barware makes creating drinks a pleasure and not a chore. Even if you're not having guests, a special place for making and/or enjoying a cocktail can make the home feel more like a retreat.
Or at Least a Bar Cart
Smaller homes can still offer a hub for entertaining by using a bar cart or tea cart. Whatever the event or beverage, carts make it easy to bring refreshments to the living area. In addition, a tea cart is a stylish accent piece when not in use.
Beautiful table settings
Boost the beauty factor of a home for entertaining by setting a special table. Non-traditional table coverings, mixed dinnerware and plenty of candles are easy way to elevate a table setting. Using special china to set the table also helps create an exceptional mood.
Distinctive Wall Coverings
Nothing is more boring than four beige walls. Beautiful homes often take a few risks with special wall coverings, ranging from wood, tile, glass or even specialty wall papers. Used judiciously in the right space, unusual wall treatments can make a home seem extra luxurious.
Touch of Bling
A little bling goes a long way in making an interior beautiful. The amount used depends upon the decor style, but beautiful rustic homes also use pops of shiny metallics to spark interest. Metallic elements used in a restrained fashion can really add a sense of richness to the décor and increase the feeling of opulence in a space. This holds true for most styles of décor, although the level of bling will be minimal in certain ones that tend more to the casual end of the spectrum.
A Relaxed Retreat
The most calming place in a home should be the bedroom. Choosing a style and decor that is relaxing is the primary goal in creating a restful retreat. Beyond that, this is the space that should include as many luxurious creature comforts as possible. Whether these are puffy comforters, plush fabrics or an entire mood-driven space, it must feel relaxing to you.
Practical But Stylish Shelving
Shelving is a must, so why not make it interesting. It's used for display as well as storage and opting for a design that adds more dimension to a room helps make it distinctive.
A Comfortable Dining Table
Whether it's a dining room or a kitchen, a sturdy table that encourages lingering is critical. Guests will feel at home in a dining room with a great table, and in a kitchen, a super table is the hub of daily family life. For daily use, the table surface should be fairly fuss-free and easy to clean up after meals, family projects or any other action the table might see. Of course, you still want it to be stylish and meld well with the rest of the space too. Finally, give some thought to the centerpiece you keep on the table when it's not in use: From a bowl of fruit to some candles, it doesn't have to be fancy. The centerpiece is there to enhance the table and make it feel more welcoming.
Floor Coverings that Wow
Flooring is just as important as wall colors and coverings, so it should be special. Choosing wider plank wood flooring in lighter colors or rugs that meld design genres are options for making a home stand out. A rug can add pattern and color, but most importantly, it anchors the furniture in the room and adds warmth. No matter what type of flooring you have, adding an area rug also defines a space, which is especially critical in a home with an open plan layout.
Attractive Lighting
Light fixtures should be a focal point and not an afterthought. Yes, a utilitarian fixture from the home store does the job, but well-thought-out lighting that reflects style makes a huge difference in a home. Even more importantly, layers of light enhance the mood and functionality of a space: A ceiling light, table lamp and moody accent lighting all play a role in creating a great space. The right combination will make your home come alive after dark!
Natural Elements
Greenery and natural elements add freshness to any space. Even homeowners who have a brown thumb can find ways to incorporate greenery as a design element. The feel of a living thing immediately changes the mood of a room.
An Amazing Piece of Art
Last but not least, any beautiful home will feature some amazing art. Of course, beauty is in the eye of the beholder, but savvy homeowners know that what they display will convey their tastes and sensibilities. Works can be large or small, paintings that hang on the wall or sculptures that welcome guests in an entryway or living room. The subject matter can range from traditional and classically pretty to cutting edge or abstract. The most important thing is to display it with confidence and pride.
Incorporating one or more of these elements can help make your home more beautiful. Pick your favorites and work them into your decor style for immediate gratification.