Top 10 gift ideas for Christmas under 100$
This might be out last Friday top before Christmas comes along so we though we could help you by creating a list of gifts that you can use as inspiration for this time of the year. So let's see what this week's options are.
1) 48 Hour Horizontal Coil Candle – $26.99.
Enjoy a warm and cozy Christmas and maybe even a candle light dinner with this lovely and fun horizontal coil candle. Three inches of candle will burn for approximately 1 hour so all you have to do is just feed the pliable beeswax coil through the clip in increments of 3 inches or less. It extinguishes when the flame reaches the clip so no accidents will happen.
2. Snowman 16″ Pillow – EUR 26.89.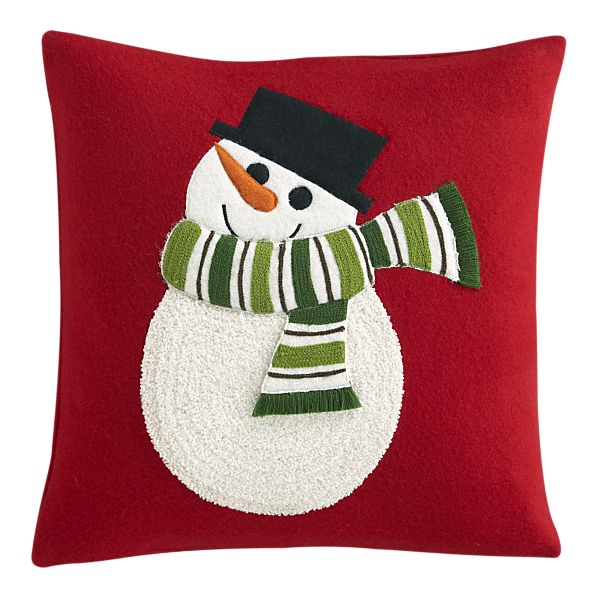 Here's another fun and extremely cute Christmas gift idea. It's a very lovely pillow with a festive showman decoration. The showman-s white body is softly textures in continuous interlocking stitching. The pillow has feather-down insert that's and features hidden zipper closure. It's beautiful and perfect for Christmas.
3. Snowflake Hurricane and Candleholder – EUR 6.47 – EUR 16.24.
Even though a little cliché, candles and candleholders are still a great gift. These ones are really cute, with lovely snowflake cutouts all over them. These unique candleholders are handcrafted of fine bone china and they can accommodate up to a 3'' cupped tealight candle. They are unglazed and hand washable.
4. Cedar Wreath Topiary – EUR 20.32.
If you prefer something purely decorative and also in the spirit of Christmas, you can opt for this lovely cedar wreath topiary. It measures 6″Wx10″Dx14″H and it can be decorated with ornaments and ribbons or it can be left as such. It's made of paper, plastic and wire and it sits in a ceramic pot. It was created for indoor or sheltered outdoor use.
5. Rabbit Electric Wine Opener – EUR 40.67.
This is something less Christmassy but equally great as a gift. It's a practical wine opener that measures 2.25″x8.75″. You can use it to extract all kinds of corks, even plastic ones by simply pushing the eject button. The LCD numbers will indicate when recharging is necessary. It's made of heavy-duty plastic, stainless steel, copper and metals.
6. Pocket watch clock – EUR23.67 – EUR48.16.
This is a gift that I personally find very interesting. It's a pocketwatch clock with a beautiful antique finish. It features quartz movement that ensures accurate timekeeping and it also has black Roman numerals against a bright white background. It was designed for display on a wall or desktop. The case is crafted of brass and it only requires one AA battery.
7. Cable kint throw- EUR56.32.
Here's another great Christmas gift. This thick and cozy throw is perfect for cold winter days. Use it on the bed or your favorite chair or simply cuddle up inside it. It measures 50″ wide x 60″ long and it's made pf super soft cotton acrylic. It's machine washable and it comes in three different colors: red, white and blue.
8. Homescent Collection – Gardenia – EUR15.51 – EUR31.83.
This is another beautiful and romantic idea for a gift. This set includes a botanical pillar measuring 4″ diameter x 8″ high, a candle pot with the dimensions of 3″ diameter, 3.5″ high, a mini glass oil diffuser that includes 3 ounces of fragrant oil and eight diffuser sticks and a square glass oil diffuser that includes 9.75 ounces of fragrant oil and 12 diffuser sticks. Choose it for your loves one and she'll definitely love it.
9. Live Rabbit Foot Fern – EUR19.59.
This is a gift for those who love nature and who like to keep their home fresh. The rabbit's foot fern is a great indoor plant that doesn't require much attention. It measures 10″ diameter, 7″ high and it comes in a lovely plastic pot covered in burlap and tied with a ribbon. Its soft, furry roots are also the reason why it got this unusual name.
10. 5-Piece Ornament Tree Platter with Plates Set – EUR 24.39.
This is something for those who enjoy intriguing and unusual creations. It's a 5 piece set that includes a 16.5″Wx10.5″Dx1″H platter and four 6″sq.x.75″H plates. They all feature a playful seasonal design representing a Christmas tree painted on snowy white porcelain. The pieces are dishwasher, microwave and oven safe.
And that's all for this Friday. There still some time left to do your Christmas shopping. We hope that our list was helpful and that it at least gave you some ideas for Christmas gifts.