10 Reasons You Need A Farmhouse Kitchen Table
Yes, we know that farmhouse style is big right now. Nowadays, you can't get away from chippy white paint and rustic wood accents no matter how hard you try. However, whether you're totally on board the farmhouse train or more of a modern decorator, there is one element of farmhouse decor that can be used everywhere, no matter your style. Namely, the farmhouse kitchen table. Everybody needs a good kitchen table for gatherings, projects, cooking and even just breakfast. So while you're looking, here are 10 reasons you need a farmhouse kitchen table in your life.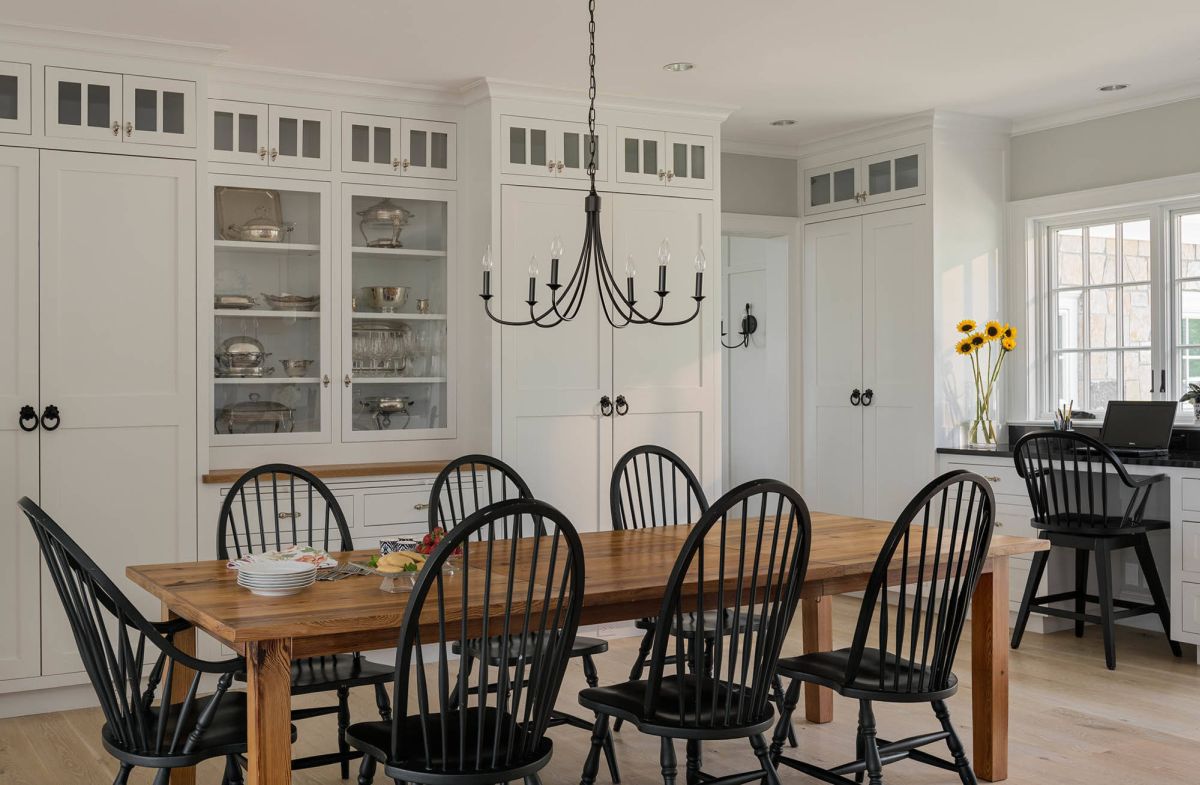 Farmhouse kitchen tables don't have to be chippy and rough. A nice simple table, sanded and stained smooth as honey, can be just the gathering place your kitchen needed.
When you have kids living in the house, choosing furniture that can handle the rough and tumble is necessary. Farmhouse tables are often heavy and always well built. So when you find your child dancing on the tabletop, you don't have to worry about collapse.
Don't think you have to pay a big chunk for the perfect farmhouse table. With a little time and a little effort, you can find a beautiful kitchen table second hand. A great option when you deal with the knicks and dings that childhood brings.
Do you often cram a lot of people around your kitchen table? You need a farmhouse table with x legs. With the legs out of the way, you can easily slide more chairs up to the tabletop or even a bench to fit everyone comfortably.
Sometimes when homes are a work in progress, you have many wood tones to deal with. A farmhouse kitchen table with those various wood shades can help pull everything together so your work in progress looks more like a finished product.
Not all farmhouse tables need a large space. You can even find quaint circle tables to fit in your tiny kitchen or breakfast nook. Suddenly your whole tiny space will have some extra warmth.
Just because a farmhouse table is a little rough around the edges doesn't mean it's unusable. Cover that circle gem in a coat of creamy paint and you'll have the perfect farmhouse table fix that everyone will be pining for.
Speaking of elbow grease, if a farmhouse kitchen table is rather out of your budget, consider building it yourself. When you have the woodworking skills, just find a plan that suits your space and your style and you can have a beautiful heavy kitchen table in a weekend.
Do you already have a farmhouse table that's looking a little shabby? Consider giving it a good sanding and restain it in a dark rich shade. It will feel like you bought a whole new table without spending over budget.
In the best circumstances, you have some room in your decor budget to get your perfect kitchen table. While you're shopping, look for spindle legs, wide planked tops and added leaves. These seemingly insignificant elements are what will make your farmhouse kitchen table shine.