15 Reasons You Need A Farmhouse Kitchen Table
Yes, we know that farmhouse style is big right now. Nowadays, you can't get away from chippy white paint and rustic wood accents no matter how hard you try. However, whether you're totally on board the farmhouse train or more of a modern decorator, there is one element of farmhouse decor that can be used everywhere, no matter your style.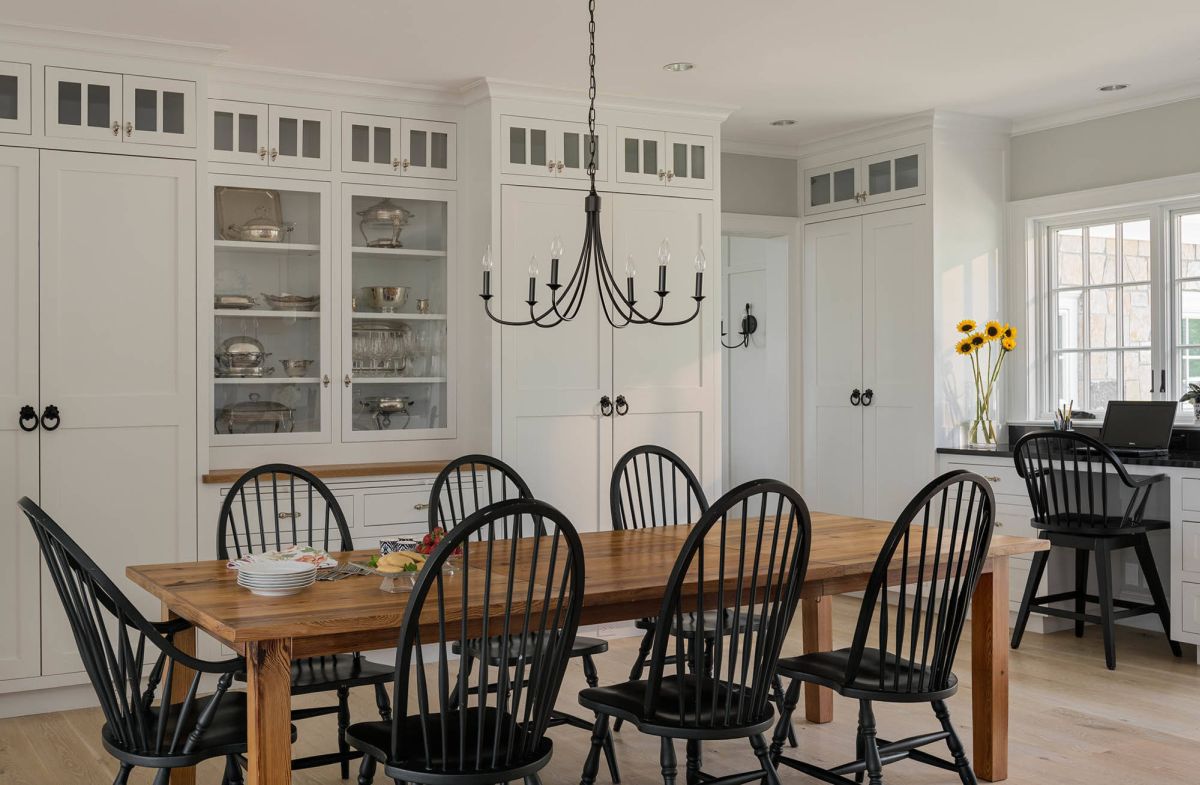 Namely, the farmhouse kitchen table. Everybody needs a good kitchen table for gatherings, projects, cooking, and even just breakfast. So while you're looking, here are 15 reasons you need a farmhouse kitchen table in your life.
How A Farmhouse Kitchen Table Can Transform Your Home
1. A Farmhouse Table Is A Simple Place To Gather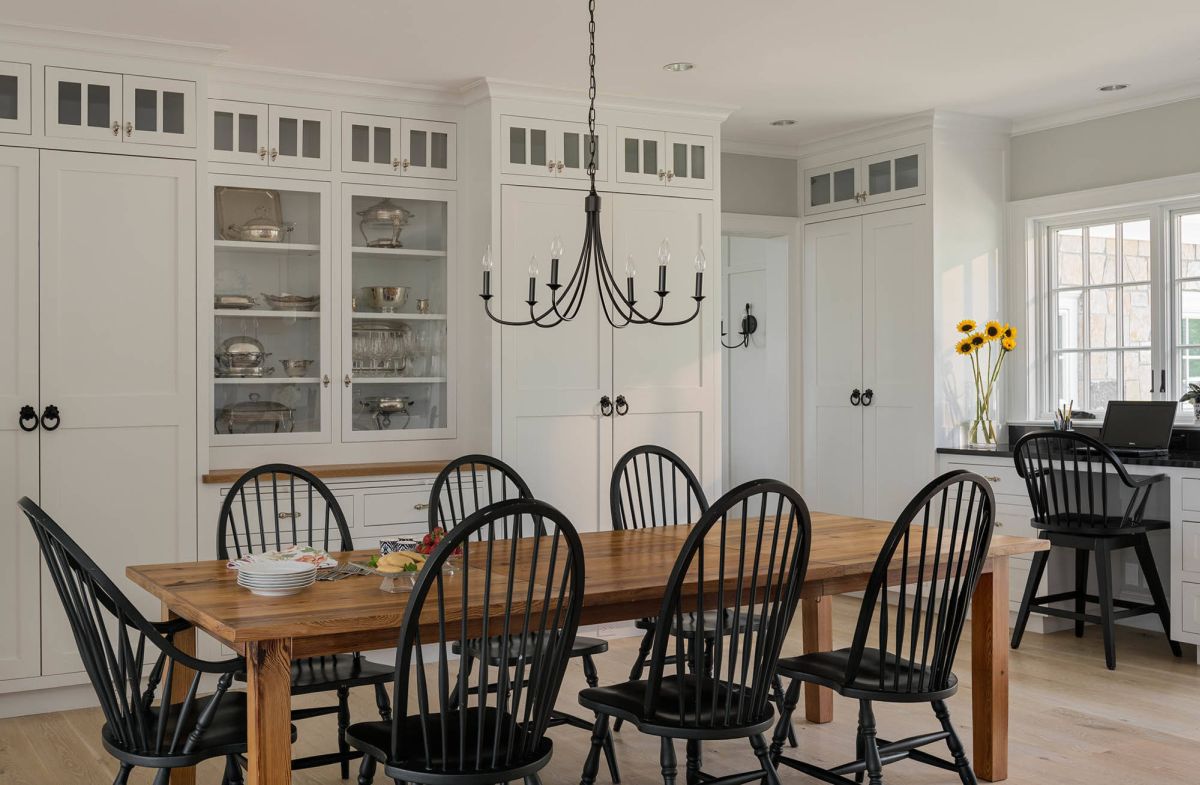 Farmhouse kitchen tables don't have to be chippy and rough. A nice simple table, sanded and stained smooth as honey, can be just the gathering place your kitchen needed.
2. Farmhouse Tables Are Sturdy
When you have kids living in the house, choosing furniture that can handle the rough and tumble is necessary. Farmhouse tables are often heavy and always well built. So when you find your child dancing on the tabletop, you don't have to worry about collapse.
3. Farmhouse Tables Don't Have To Be Expensive
Don't think you have to pay a big chunk for the perfect farmhouse table. With a little time and a little effort, you can find a beautiful kitchen table second hand. A great option when you deal with the knicks and dings that childhood brings.
4. A Farmhouse Table With X Legs Provides Extra Space
Do you often cram a lot of people around your kitchen table? You need a farmhouse table with x legs. With the legs out of the way, you can easily slide more chairs up to the tabletop or even a bench to fit everyone comfortably.
5. Farmhouse Tables Come In All Types Of Wood
Sometimes when homes are a work in progress, you have many wood tones to deal with. A farmhouse kitchen table with those various wood shades can help pull everything together so your work in progress looks more like a finished product.
6. A Farmhouse Table Doesn't Always Mean Large
Not all farmhouse tables need a large space. You can even find quaint circle tables to fit in your tiny kitchen or breakfast nook. Suddenly your whole tiny space will have some extra warmth.
7. Paint A Farmhouse Table At Any Time To Give It A Fresh Look
Just because a farmhouse table is a little rough around the edges doesn't mean it's unusable. Cover that circle gem in a coat of creamy paint and you'll have the perfect farmhouse table fix that everyone will be pining for.
8. You Can Build A Farmhouse Table Yourself
Speaking of elbow grease, if a farmhouse kitchen table is rather out of your budget, consider building it yourself. When you have the woodworking skills, just find a plan that suits your space and your style and you can have a beautiful heavy kitchen table in a weekend.
9. You Can Restain An Old Farmhouse Table
Do you already have a farmhouse table that's looking a little shabby? Consider giving it a good sanding and restain it in a dark rich shade. It will feel like you bought a whole new table without spending over budget.
10. Farmhouse Tables Can Be Found In A Variety Of Styles
In the best circumstances, you have some room in your decor budget to get your perfect kitchen table. While you're shopping, look for spindle legs, wide planked tops, and added leaves. These seemingly insignificant elements are what will make your farmhouse kitchen table shine.
11. You Can Use Any Seating You Want With A Farmhouse Table
Buying a farmhouse table, or any table for that matter, is already expensive enough. Not to mention you now have to buy chairs to go around it as well! The cool thing is, because farmhouse tables are so simple in nature, that you can often pair any sort of seating with them. You can also mix and match seating that you already have on hand with the couple of new chairs that you are able to afford. You can see an example of this in Fermontatlisi where inexpensive wicker chairs are placed around a farmhouse table along with some more simple green chairs that were probably repurposed from another set.
12. Some Farmhouse Tables Are Extendable
One of the main reasons you are probably looking at a farmhouse table is because you have a large family. However, the small space in your kitchen can also be hindering you from purchasing that extra-large farmhouse table that you know you need for holidays. This problem isn't new, and there are many farmhouse tables out there that are extendable and contain wooden 'leafs' on the inside that can be added to the table for easy expansion. Just take a look at this farmhouse table in Invential Design, where a drawer in the table contains the leaves needed to add extra seating for up to four people to the table.
13. You Can Build Or Buy Company Boards For Your Farmhouse Table
The problem with a farmhouse table that has a leaf or two to help it expand, is that there are often lines left running the table that can trap food. Not only that, but these tables need lots of hardware beneath them to be able to expand—which can take up precious leg space you may need. Delish solves this problem by offering company boards, or additions that you can build to add to the end of a table when company comes over. For those who are especially handy with a saw, it is also easy to design company boards for a farmhouse table you already have.
14. Farmhouse Tables Can Fit With Any Décor
Many people hold back on getting a farmhouse table for their home because they are afraid it won't fit with their décor and they don't want that country farmhouse style. But the truth is, a farmhouse table can fit with any décor! Whether you want something rustic, or more modern, a farmhouse table can accomplish both by just changing the seating. Don't believe it? Check out this more modern farmhouse table on Sherri Cassara Designs with minimalistic seating.
15. A Farmhouse Table Can Be Used Inside Or Outside
It doesn't matter if you are looking for a table for the interior of your home or your back porch, a farmhouse table can fit into either place. And when it comes time to upgrade your farmhouse kitchen table, instead of throwing it away, consider placing it on your back porch instead. Farmhouse tables are rugged enough to withstand weather, while also making an amazing place to enjoy that summer evening meal, just look how great a farmhouse table looks on this back porch in My One Hundred Year Old Home.
Whether your family is large or small, likes to entertain, or prefers to eat alone, the farmhouse kitchen table is the one for you. Even though it is simple, a farmhouse table can work for you in any style of home during any season of the year and can be transformed and expanded as your family is. So when it is time to go shopping for your next table, don't forget to check out and possibly purchase a farmhouse table!