55 Modern Kitchen Design Ideas That Will Make Dining a Delight
There are Lots of style options to explore and choose from when designing a home. But some are more suitable than others in the case of certain areas of the house. For example, in the case of the kitchen, a modern or contemporary design would be the best. It's always best to keep up with the technological improvements and changes and in order to do that without obtaining a décor where styles clash is to keep up with the styles as well.
A modern kitchen, whether it's part of an open plan or if it's a separate area, would usually have a simple and clean décor. The furniture would have simple lines without unnecessary ornaments or decorative details. Also, special attention is usually given to the way the space is used and organized. It's why modern kitchens have lots of storage space, most often hidden in unexpected places.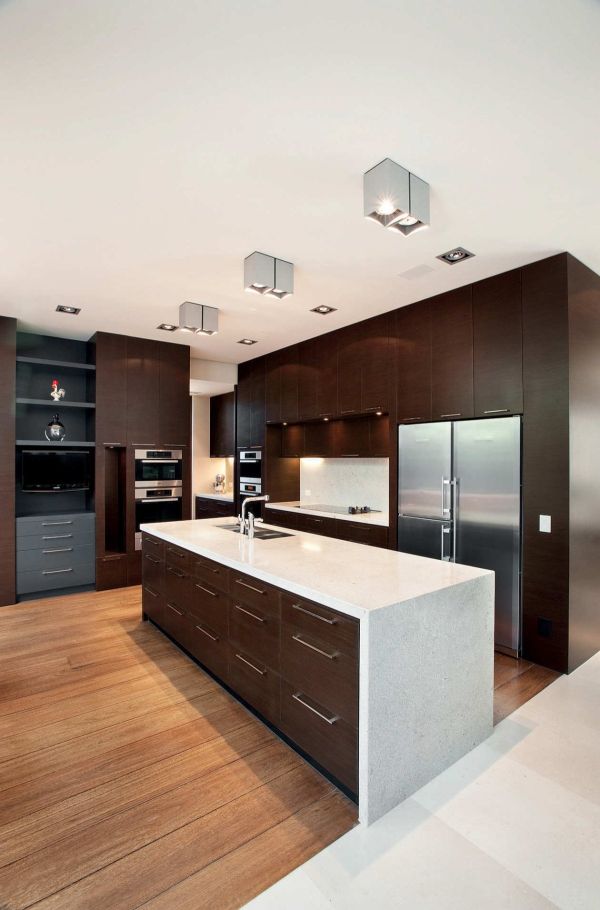 As for the fixtures and appliances, some models are preferred. An under-mount sink is preferred to a drop-in model because it's more practical and hygienic. Stainless steel appliances are usually chosen and they also usually feature similar finishes and designs. This detail helps with the overall décor that needs to be minimalist but still cohesive and stylish. But to better understand this style and to also find some inspiration for future projects, we have prepared a series of examples.
Picture sources:
1, 2, 3, 4, 5, 6, 7, 8, 9, 10, 11-15, 16, 17, 18, 19, 20, 21, 22, 23, 24, 25, 26, 27, 28, 29, 30, 31, 32, 33, 34, 35-45, 46, 47, 48,
49, 50, 51, 52, 53 and 54 & 55.