11 Zombie Proof Houses That Make The Armageddon Sound Exciting
If something catastrophic were to happen tomorrow in the world, would you be happy to remain in your present home or would you rather find shelter somewhere else? Sure, there's no place like home, but that won't help you survive the apocalypse.
A house reinforced with sliding walls or a movable one which you can take with you as you change location can prove to be much more useful in such a scenario. Some amazing examples actually exist and although they weren't specifically built with the end of the world in mind each one of them could make a great zombie house.
The Safe House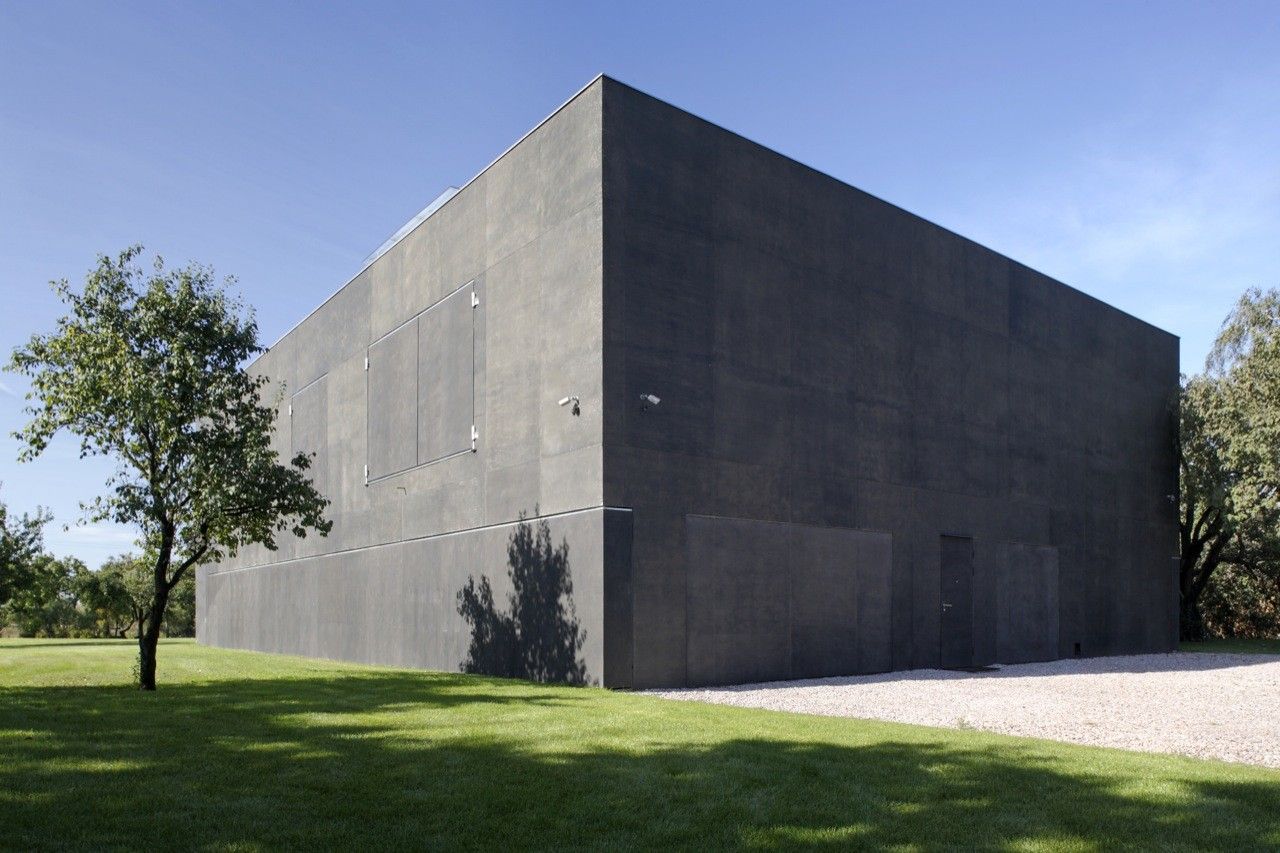 The Safe House is located in Warsaw, Poland and was built by KWK Promes – Robert Konieczny. The owners wanted security more than anything else and the architects found a very clever way of satisfying this request while also offering their clients a home which is able to transform and to embrace its surroundings in a natural and pleasant manner. The house was designed to look like a compact cube and to be completely sealed off in which case it has no windows or openings. The concrete monolith, however, hides a secret. Its exterior walls can slide, opening up the internal spaces and forming a courtyard. Even then the courtyard is a safe zone.
Konieczny's Ark
Located in Krakow, Poland, this house is special in many ways. First of all, you can see that it doesn't actually sit flat on the land but actually only one of its corners touches the ground while the rest of the house hangs over the edge of the hill. In other words, there's only one way into this house and that means increased security. In addition to that, those wide glass openings can be protected by large shutters, basically sealing the house entirely. Further more, the house was designed in a way similar to a bridge which means it lets water flow under it thus limiting the risk of landslip. This house was designed by
KWK Promes
.
Remote rainforest cabin
Shutters and sliding walls are very useful when you want to seal off a structure to prevent people from breaking in or in case of very bad weather. Also, a remote location is desirable in the context of an apocalyptic scenario which brings us to this interesting cabin designed and built by Olson Kundig. It's small and intended to serve as a vacation home which meant that it had to be safe and secure, hence the huge shutters which can slide open to let in light and the view or which can stay closed when the house is not in use. The fact that the house sits on stilts protects it from the dampness specific to temperate rainforest regions but also offers an increased sense of security.
Hut on sleds
How cool is a house that sits on sleds? You can relocate it without ever needing to do any modifications to its structure not to mention that in winter this can turn out to be quite fun. The hut was built by crosson clarke carnachan architects on the shore on New Zealand. It's clad in timber and it blends well into the surroundings. Of course, all of that can change with the relocation of the structure. The most notable detail is, of course, the fact that the hut was built on two sleds. Like all the other potential zombie houses we showed you so far, it has shutters which can close off the internal spaces for increased security and protection from naturally-ocuring phenomena.
False Bay Writer's Cabin
Olson Kundig designed this cabin in Washington to serve as a private writer's retreat with the possibility to also be used as a holiday home. The site on which it was built is remote and tranquil so, naturally, the architects and the clients agreed that the cabin should be able to take advantage of that. As a result, the structure is more or less a glass box that opens up to the scenic views. It has one solid wood wall and three sides framed by glass. On these three sides the architects designed three wooden decks which can be lifted and turned into shutters. These shutter-decks secure the house when not in use…a pretty useful feature when you don't want zombies to get in for instance.
Tiny cabin in the woods
Wood shutters are pretty nice, their warmth making spaces feel extra cozy. Steel shutters, on the other hand, are more resilient and more desirable for an zombie house. In that sense, this tiny cabin built by Olson Kundig Architects could potentially be used as a shelter in such a situation. For now, however, it's just a cozy little cabin in the woods with cedar-lined ceilings and floors, an outdoor shower deck, a wood-burning stove and an unfinished steel panel which can slide over the windows, securing the structure when the owners are away.
Small tower house in Australia
You can tell this would make a great zombie house just by looking at it. When those metal shutters are down, this little structure looks like a fortress plus the worn finish gives it excellent cover, camouflaging it nicely. This is a house designed by
Casey Brown Architecture
. It's a prefab structure clad in copper. The lower level has large glass walls which can only be seen when the shades are up. It's also great for other reasons such as the fact that it has passive heating and cooling technologies and a water-harvesting system.
New Refuge Gervasutti
New Refuge Gervasutti is the name of a survival pod designed by particular one cantilevers over the edge of a mountain in the Alps but it's possible to position it on any site which can be reached by helicopter. Inside the architects placed the storage and sleeping areas at the back and the living, dining and kitchen area at the front.
Antoine, a stone-shaped cabin
Being stealth can pay off when one's survival is at stake. That being said, check out this awesome cabin that bureau A designed a while ago. The project, as the name suggests, is a tribute to Swiss novelist Charles-Ferdinand Ramuz. The coolest thing about it is the form. From a distance you can't even tell this isn't a real boulder. It's pretty clever and interesting not just in the context of an apocalyptic world but also as a holiday retreat from where to admire the mountainous surroundings.
A holiday home inside a bunker
You might be wondering why we haven't mentioned bunkers yet. After all, that's where you hide when the world is about to end. Well, someone actually transformed an old bunker into a personal holiday home. Sure, it lacks come of the comfort that other houses might offer but that's the whole point: to reduce it to the bare essentials for increased authenticity and charm. The bunker is partially sunken into the ground and has raw concrete walls and an interior living space of only nine square meters with a low ceiling. Everything inside had to be custom made. The project was developed by B-ILD.
Trufa
This is a house that reminds us of The Flintstones. It's located in Spain and was designed by Ensamble Studio. To obtain this unique design, the architects used a very unusual technique which involved pouring concrete over stacked hay bales covered with soil. After the concrete dried, a cow was allowed to eat the hay over the course of a year. When the earth was also removed, the unique form was revealed. The concrete had borrowed some properties from the soil, gaining a special texture and color.