10 Wall Decor Ideas to Take to The Office
Office decor is a rough topic for almost all office workers. When you spend most of your waking hours in this room, you want it to be a place that's inspiring and beautiful. However when it's not your home office, there is a limit to what decor you can use. It's too easy to skip decor altogether if your office is little more than a closet, but even closets have wall space. When you can't fit an extra chair or a bookcase for styling, think wall decor. And we're not talking about the neutral factory prints. Take a look at these 10 ideas for office wall decor and you'll have your office feeling like home in no time.
When your office is mostly gray or brown, it will be extremely beneficial to your walls to add some sparkle. Look for a wall sculpture that suits your fancy and make sure it's in a shade of gold, silver or copper. It will really set the tone for your office.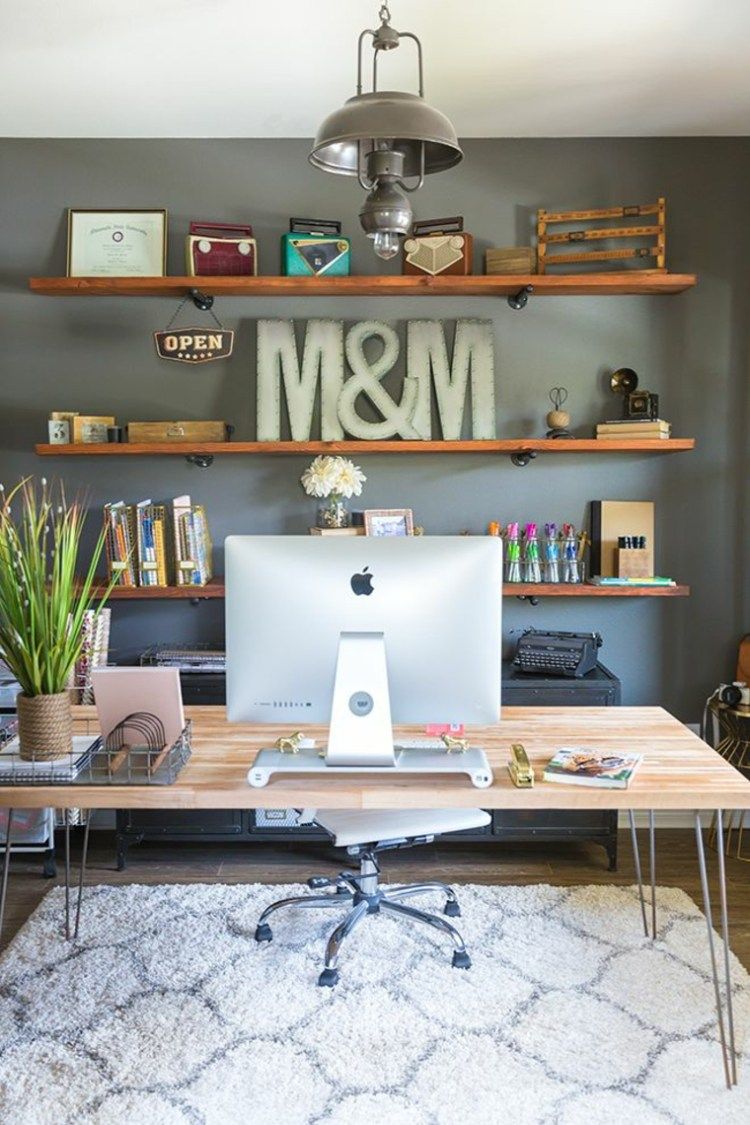 There's nothing so official as your own monogram. Whether you make it yourself or buy your letters, hanging your initials in your office will make you feel like the boss of the place.
Inspiration is important to help motivate you through the workweek slump. Hang a canvas in your office with one of your favorite quotes displayed on it. It could be something work related or just helpful to get your mind back on track.
Bringing plants to the office is always a nice idea, but sometimes it isn't practical or even permitted. If you're pining for some nature in your work life, find a couple prints that display leaves or flowers or anything from the great outdoors for the same effect.
Of course it doesn't have to be drawings or paintings of nature to be art. Take your collection of shells, pressed flowers or stones and mount them in a shadow box for your office wall. You will appreciate looking at your favorite nature collection every day.
Yes, woven wall hangings are still in. Since you can easily find them in neutral colors like brown, gray and cream, they make a nice soft option for your office wall. Your space will feel more like a living room after hanging one of these.
There are all kinds of options for removable wallpaper and wall murals nowadays. Find one with a fun pattern to create a statement wall and liven up your office in a big way.
Don't forget about our beloved gallery walls! Gather together some of your favorite prints, family pictures and quotes, all around the same color, for a beautiful cohesive work of art in your office.
When your office space isn't very big, you need to think carefully about how you use the space you have. Buy or make a wall calendar with an acrylic square and you'll have something that is beautiful and practical.
You've heard of the moodboard. If your office is a little on the casual side, go ahead and create a moodboard on one of your office walls. Photos, quotes, magazine clippings, framed or not, it's all fodder for an inspiring wall to look at every day.