Shawn Henderson's Sophisticated Home Interior Designs
From rustic beginnings come sophisticated results – at least that's the case with New York interior designer Shawn Henderson. Growing up in the Adirondack Mountains of upstate New York imbued Henderson with a respect for spaces that he takes very seriously when designing home interiors for his clients.
Modern urban apartments, country retreats and historic plantations — Henderson's home interior design artistry spans an impressive range of styles. His high-end design firm creates sophisticated yet serene interiors for clients around the world. Indeed, Henderson's roster of clients is impressive, including celebrities such as NASCAR drivers and Hollywood A-listers like comedian Will Ferrell. His work has been featured in interior design magazines across the globe.
Peruse his design projects and you'll immediately get a sense of calm that Henderson works to create. Introspective Magazine called him a "modern classicist with a bit of a zen streak." And, while his design palette is serene, it's certainly not boring. Look closely and you'll see the splashes of color that he favors to accent his interiors. Look even more closely and you'll see that each space also "tells a story with textures," Henderson says.
Homedit asked Henderson about his work, client relations, and his home interior design advice:
Many interior designers have a "look" and as soon as you see a space, you know who designed that interior. How do you keep your designs fresh, so that what you create is distinctive for every client? 
I have to think about that all the time. I look at some of these designers and the work is recognizable – you see it and you know. I struggle because I get bored easily and I constantly want to challenge myself to come up with something different. The main thing is that each space has to be a reflection of that space and the client's needs.
How do you choose which clients you will work with, and what is that relationship like?
I take on a project if the chemistry is right…Clients chose a designer because they have natural attraction to the work that they do. All designers work in different ways.

When you hire a designer, you're hiring a professional to do something that you don't know how to do. Our job is to make a space for you where you feel comfortable.
Is it more like a collaboration?
Yes, it's a collaboration, but ultimately there has to be a level of trust in the designers so they can execute their vision and do what you hired them to do.
What's your favorite type of client?
The more successful projects are those that entrust me to do my thing. You can sort of tell in the beginning because they don't try to force the relationship.
What are your favorite types of projects?
As much as I love the city, it's great working outside of New York City. For the first time, most of my work is happening in other areas.

I love working in homes that have incredible bones and architecture. It's incredibly inspiring to a designer. I just worked on a project that is completely different and really fun. It's an old Mississippi plantation house…The house is on the National Register, so the builder and architect led the charge with structural changes and I designed the interior.  We did have some limitations, like we couldn't engage the ceiling with any moldings because it would have been historically inaccurate.
What projects are most challenging?
The ones where clients are less willing to give you trust and control.
Do you get clients who think they can do it themselves or that pieces are too expensive –it's cheaper online?
That's interesting, because you know, I was among the last of a generation that actually had to walk the streets of New York and shop for items for projects. This is the TV and internet generation. There's so much information available. Sometime people get the sense that things can happen cheaply and overnight. They don't see all the hard work behind the scenes.
Many high-end interior designers seem to stick to a neutral palette and don't use much color. Looking through your projects, I see that you're not afraid to use color.
I love color! I tend to use it in monochromatic ways in my designs – I don't love crazy color combinations. I love ambiguous colors, colors that are in-between. In the plantation project I used a lot of color, but it was more subdued, often with a touch of gray. There was a dusty pink room, a bluish green room.
Do you ever do dark colors on walls?
Oh yes. I did a burgundy bedroom, where the wall was red-wine colored. It had neutral accents like a creamy white leather headboard. I've upholstered walls in army green…
What four things would you say to a homeowner who wants to work with an interior designer for the first time?
Know your budget.

Make sure that you connect with the designer aesthetically.

Like the designer as a person because it's a very intimate process.

Don't be afraid to be honest.
With a rapidly expanding portfolio of global clients, Henderson's range will only grow. We can't wait to see what he creates next.
Considering working with a home interior designer and have questions about how to approach the process or what to expect?  Ask Homedit!
Connecticut Farmhouse
Village Townhouse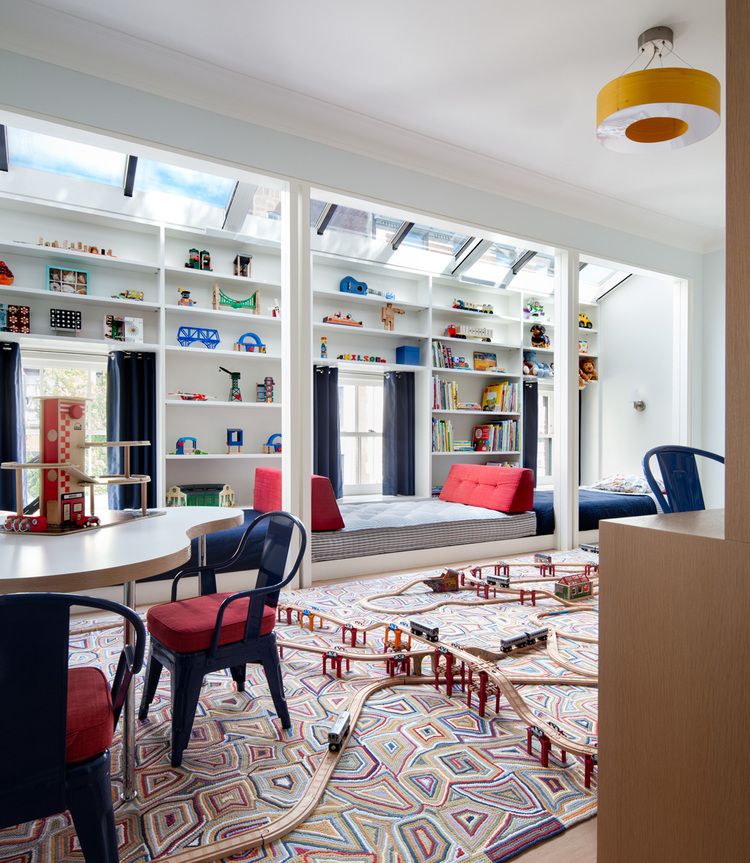 Image Credits: STEVE FREIHON/TUNGSTEN LLC.