What Is Contemporary Home Decor? And Is Right For Me?
When you find out what your design style is, it opens up a whole new world. You can finally start shopping! Sometimes it starts with a design style quiz while other times it's one piece of home decor that inspires you.
No matter how you found out your design style, you probably want to start designing now. If you think contemporary designs may be for you, then you've come to the right place. Find out what you need to know about contemporary home decor now!
What Is Contemporary?
Contemporary, in terms of design style, is a type of home decor and interior design that is clean, simple, and "modern." It usually describes a look popularized post-2000. As time goes on, contemporary style may change.
After all, contemporary is used to define current times. So, currently, this is what contemporary style means. You'll see stark contrasts, sharp lines, and simple furniture in contemporary home decor. But is this any different than modern?
Modern Vs. Contemporary
People often confuse modern for contemporary, and use the terms interchangeably. But when it comes to design style, the two are quite different. Usually, when someone says "modern" they mean mid-century modern.
Mid-century modern is inspired by the 1940s to the 1970s. It's quite different from contemporary which is solely inspired by the 21st-century. Looking at art terms can help us further find the difference between modern and contemporary.
Modern art is an expression of individuality. Contemporary art is more about social impact, with current society as an incentive. You won't see many eccentricities in contemporary art, but it defines modern art.
Contemporary Colors
Most design styles either have bright colors or soft colors, but contemporary home decor has neutral colors. This doesn't mean you can't have any color you want and still have a contemporary style, it's simply the standard.
Grey
Grey is one of the most popular contemporary colors. It is as neutral as you can get and goes well with both black and white. Use it as a backdrop for your other colors or pair it with silvers for a refined look.
Black
Black is one of the most popular contemporary colors. Unlike white and grey, it isn't quite as cool and can provide warmth to a normally cool room. Contermpaory colors are usually cool, so having black can contrast that.
White
White is the most popular contemporary color. It fits in with any home decor, especially contemporary home decor. So having some white is a must. It's best used as a backdrop, giving you a blank slate to work with.
Navy
Navy is surprisingly popular in contemporary homes. While blue is a naturally cool color, navy is one of the warmest blues on the spectrum. Because of this, it works well with almost any color, no matter how cool it is.
Terracotta
Both terracotta and burgundy are great red-brown options. Brown isn't quite as common as black in contemporary home decor, so getting a reddish-brown is a great solution. Other options are cinnamon, brick, and russet.
Eggplant
If you need purple in your life and your home, eggplant is the perfect contemporary color for you. It is dark, blends well with other colors, and can give an otherwise boring room that oomph that you've been looking for.
Geometric Shapes And Lines
This may be the most important aspect of contemporary home decor and designs. Contemporary rooms must have definite lines and strong shapes. Soft isn't a word you'd use to describe contemporary homes.
Contemporary homes need definite shapes and usually sharp corners. You can choose any shape you want, and each of them has a different effect. Here are some of the most common shapes in geometric designs.
Related: What Makes A Contemporary Living Room Look Beautiful And Welcoming? We Have The Answer
Circle
Circles are the softest shape for contemporary home decor. They don't have sharp corners as they don't have any corners at all. If you love contemporary designs but don't love the sharp lines, then consider using circles as your inspiration.
Square/Rectangle
Squares and rectangles are the most popular shape for contemporary designs. This is primarily because they occur naturally and are seen in nearly every design style. So you can actually use these shapes as hybrids, bridging the gap.
Triangle
Triangles are simple shapes that have a delicate appearance. Many would claim that they appear more feminine than other shapes. They work well with softer shades and sheer materials. But then again, they are nearly as versatile as squares.
Hexagon/Octogan
Although you can see every shape in every other design style, hexagons and octagons are some of the few that primarily occur in contemporary home decor. They can completely define a living space and are usually focal points.
Invisible Lighting
If you've seen many contemporary room designs, you probably notice one thing in common. The light seems to be coming from nowhere. This is usually due to recessed lighting or hidden lights. Contemporary rooms usually have good lighting, but the source is often invisible.
Recessed Lighting
Recessed lighting is one of the number one ways to light a room without your light source showing. The lights in recessed lighting are hidden in the ceiling or wall out of view. So they can provide light that looks natural.
Deck Lights
Deck lights are a tricky way to add light to a room without the light taking up much space. They are easy to install and will look like small circles of light that are seemingly coming from nowhere. Just make sure you get some that aren't solar powered.
Flush Lights
Flush lights are generally flush with the wall or ceiling. This makes them nearly invisible as they don't take up any room and blend in with the ceiling. You can get wide flush lights that can shine a huge light on your room.
Backlit Mirrors
Backlit mirrors are another sneaky way to add light to a room without adding lamps or huge ceiling lights. You can also backlight furniture if you prefer to forgo the mirrors. When you do this, the light seems to be coming from a portal behind the furniture.
Bar Lights
Bar lights are oblong lights that are often used in bathrooms or dining rooms. They are perfect for adding over a couch or above a coffee table. They aren't completely invisible but they are less dramatic than most lights.
Grazing Lights
Grazing lights are one of the best ways to make light that looks like it's coming from nowhere. They can be placed on the wall to make triangular patterns or on the ceiling for a softer, larger downward glow.
Is Contemporary Right For Me?
To help you find out if contemporary is right for you, we've designed a quiz that will help you figure it out once and for all. Answer these questions and then scroll down to tally your results. Don't worry, it only takes a couple of minutes.
1) Which Type Of Fabrics Do You Prefer?
a) solid
b) patterned
2) Which Colors Do You Tend To Be Drawn Towards?
a) neutral colors
b) bright colors
3) Which Color Temperature Makes You Happy?
a) cool colors
b) warm colors
4) Which Word Do You Like Better?
a) simplicity
b) eccentricity
5) Are You A Minimalist?
a) yes
b) no
6) Which Type Of Color Coordination Do You Like Better?
a) contrasting colors
b) harmonious colors
7) Which Type Of Material Suits You?
a) glass, chrome
b) wood, stone
8) Which Would You Rather Put On Your Fridge?
a) artistical decal
b) a child's drawing
9) Do You Prefer Repurposed Decor Or New Decor?
a) new
b) repurposed
10) Finally, Which Would You Be More Likely To Display?
a) a sculpture by a famous artist
b) a guitar signed by a famous musician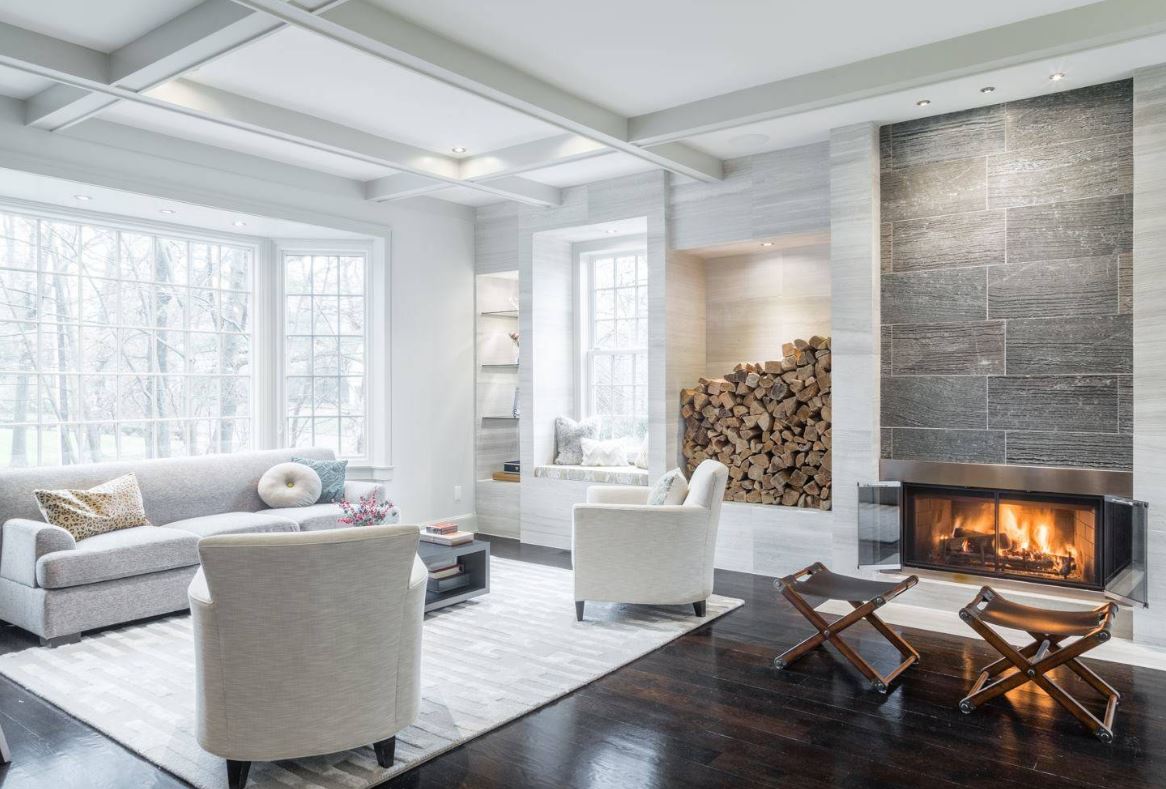 Results
Now that you've taken the quiz, it's time to find out if contemporary is your design style. If you kept track of the amount of A's and B's that you got, then you're all set. Take a look at your results now!
If You Had Mostly A's
If you scored mostly A's, then you probably love contemporary designs. But then again, you probably already knew that and just needed the affirmation. So now it's time to start shopping because nothing will make you feel more like yourself than contemporary home decor.
If You Had Mostly B's
If you got mostly B's, then contemporary design style probably isn't for you. More than likely, you want something brighter, more earthy, or with more personality. If self-expression is important, take a look at a different design style.
If You Had Equal A's And B's
If you had the same amount of A's and B's, or close to the same, contemporary could be for you. You probably should get contemporary pieces for your home but not solely contemporary. You probably want a transitional style home.
Final Thoughts
Of course, this is just a quiz to help guide you to your perfect home. It is not to be used to help you make your final decision. Whether you want a contemporary home design is completely up to you!