40 Christmas Fireplace Mantel Decoration Ideas
You can't really say you're ready to celebrate Christmas until you've decorated the fireplace mantel. It's  a tradition to turn the mantel into a focal point for a special holiday. This Christmas you can try a few different ideas. Take a look at these and pick your favorite.
Personalized décor.
Try a nostalgic approach and invite everyone to reminisce about the old days. Display some old framed photos on the mantel and some of your old toys if you still have any. In fact, anything significant would do.
Themed décor.
If you're in the mood for something special. Try a themed mantel décor. For example, try something traditional like "the gifts of the magi" or something a little more unusual inspired by your favorite movies, books, etc.
Play with colors and shapes.
Turn the fireplace mantel into a focal point using color. You can hang different-colored stocking or you can display an array of floral ornaments, also featuring a rainbow of colors. You can even borrow a few ornaments from your Christmas tree and display them on the mantel in a creative way.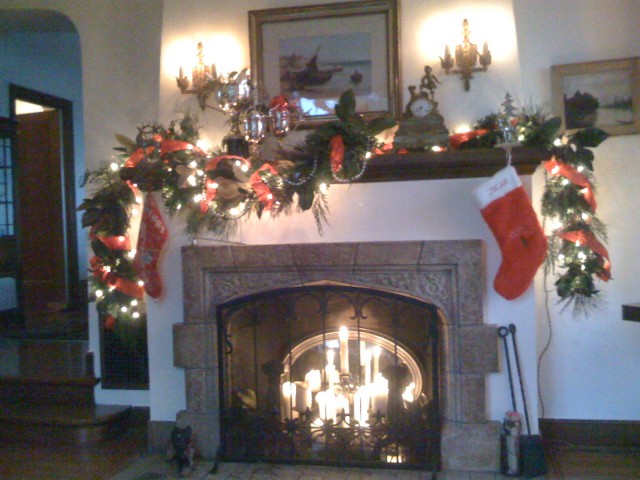 Decorate with candles.
You can use candles to decorate the mantel and make it glow. Use candles of different shapes and sizes and votives and arrange them as you find it fit. You can also use a few other things in between, like pine cones, Christmas tree branches, tree ornaments, etc.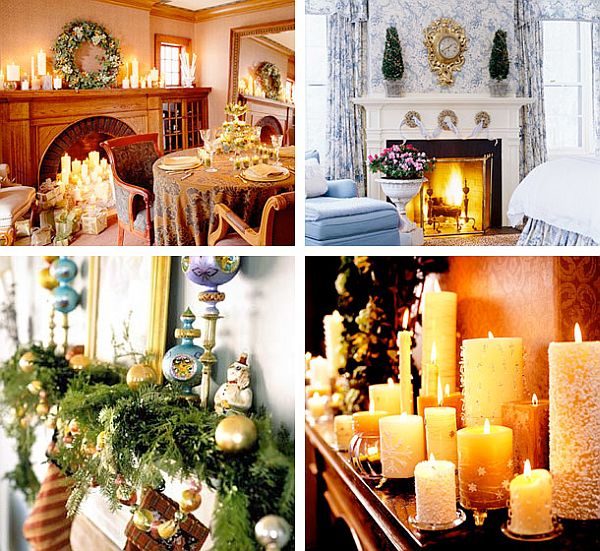 Hang a wreath.
You can also decorate the fireplace mantel with wreaths. Either hang a wreath above the mantel or actually let it rest on it. The wreath can be decorated the same way as your Christmas tree so the two can match or you can make it stand out.