What Is Shoji White And How To Match It
It can be difficult finding the perfect color for your home. Whether it be exterior walls, interior walls, or furniture. You want to find the right shade to suit you, your family, and your design style. But what color is that?
Most people use at least one shade of white somewhere in their homes. But it is easy to get stuck with a cool colored generic white because it is standard and readily available. But have you ever heard of Shoji White?
What Is Shoji White?
Shoji is a term used for Japanese-style doors that have panels and slide in and out. It can be assumed that the color Shoji White was named after the color of the white panels of this type of door. The shoji door.
Shoji White is a paint color by Sherwin-Williams. It is becoming increasingly popular and with good reason. It is a gorgeous warm white that suits many design styles, primarily the ever-popular farmhouse design style.
Details
R: 230 – this is the red tone in the color. The red tone affects the warmth of the color and is very noticeable. Those with an R of 0 and GB of 255 will be teal. Those with an R of 255 (max) and G-B of 0 will be pure red.
G: 223 – this affects how much green is in a color. This will come in handy later. Those with a G of 0 and R-B of 255 will be magenta. Those with a G of 255 (max) and R-B of 0 will be pure green.
B: 211 – this affects how much blue is in color and generally affects coolness. Those with a B of 0 and RG of 255 will be yellow. Those with a B of 255 (max) and RG of 0 will be pure blue without a touch of green.
Hex Value: #e6dfd3 – this is simply the code used to find the exact color in any color wheel. This can be super helpful when changing the brand of your paint but looking for the exact same color.
LRV: 74 – the LRV is measured on a scale of 0 to 100. If a color has an LRV of 0 it cannot reflect light, and it is pure black. If it has an LRV of 100, it reflects the most light possible and is a very bright white.
Color Collections: Living Well – Inspire, Top 50 Colors, Warm White – these are the collections that Sherwin-Willaims have added the specified color to. Some have no collections while others have a dozen.
Shoji White Coordinating Colors
You can't get by using only one color for your entire house. You need to find colors that work together. Sherwin-Williams mentions a few colors they believe go well with Shoji White and we wholeheartedly agree.
Fawn Brindle – SW 7640
Details:
R:167
G:160
B:148
Hex Value:#a7a094
LRV:36
Color Collections: Free Spirit, Nurterer, Pottery Barn – Fall/Winter 2021, Precious Baby
Fawn Brindle seems to complement Shoji White well. It's much darker than Shoji White, offsetting the color quite well. People tend to prefer it in the kitchen and living areas due to its calming and neutral nature.
It also has a coffee shop feel to it, making it perfect for kitchens and breakfast nooks. Pair it with Shoji White which will warm it up and bring the cream to that coffee. This is a great pair for any room.
Perle Noir – SW 9154
Details:
R:79
G:77
B:81
Hex Value:#4f4d51
LRV:8
Color Collections: 2020 Haven
Perle Noir is a deep charcoal gray that is very versatile. You may want to keep one of these around because it looks amazing both indoors and outdoors as well as both on walls and on furniture. It is a great base color.
But the way it looks with Shoji White may just take the cake. The cool dryness of the Perle Noir really works well with the warmth and coziness of the Shoji White. So together, they are unstoppable and unique.
Pure White – SW 7005
Details:
R: 237
G: 236
B: 230
Hex Value: #edece6
LRV: 84
Color Collections: Trendsetter, Dreamer, Pottery Barn – Fall/Winter 2021, Pottery Barn Kids – Fall/Winter 2021, Pottery Barn Teen – Fall/Winter 2021, Living Well – Unwind, Timeless White, 2020 Play, Acute Care Cool Foundations, ABC's and 123's, Inbe Tweens, Teen Space, Top 50 Colors,
This may not make sense to you but using a warm white with a cool white can really look amazing. It brings out the best in any tone and the two can do wonders for any room. Just look at this dynamic duo.
Pure White is a much purer white than Shoji White, of course. But Shoji White is just as important. Sometimes you want a pure white and sometimes you want a warm white. The magic happens when they come together.
Alternatives To Shoji White
Sherwin-Williams Shoji White is one of the best Shoji Whites out there. However, some people feel the tone isn't exactly what they are looking for while others can't find the paint in stock. For those people, there are alternatives.
Oyster White – SW 7637
R: 226
G: 221
B: 208
Hex Value: #e2ddd0
LRV: 72
Color Collections: Nurterer, Pottery Barn – Fall/Winter 2021, Living Well – Unplug, Timeless White
Oyster White is a popular color related to Shoji White. It is similar it tones with an RGB-balance difference only noticeable to those who are color sensitive. This can be both a gift and a curse, as most things can be.
It is a gift because you can create gorgeous designs that no one else could dream of creating. But it can be a curse because it can make you quite particular about which exact color you choose for your home.
Greek Villa – SW 7551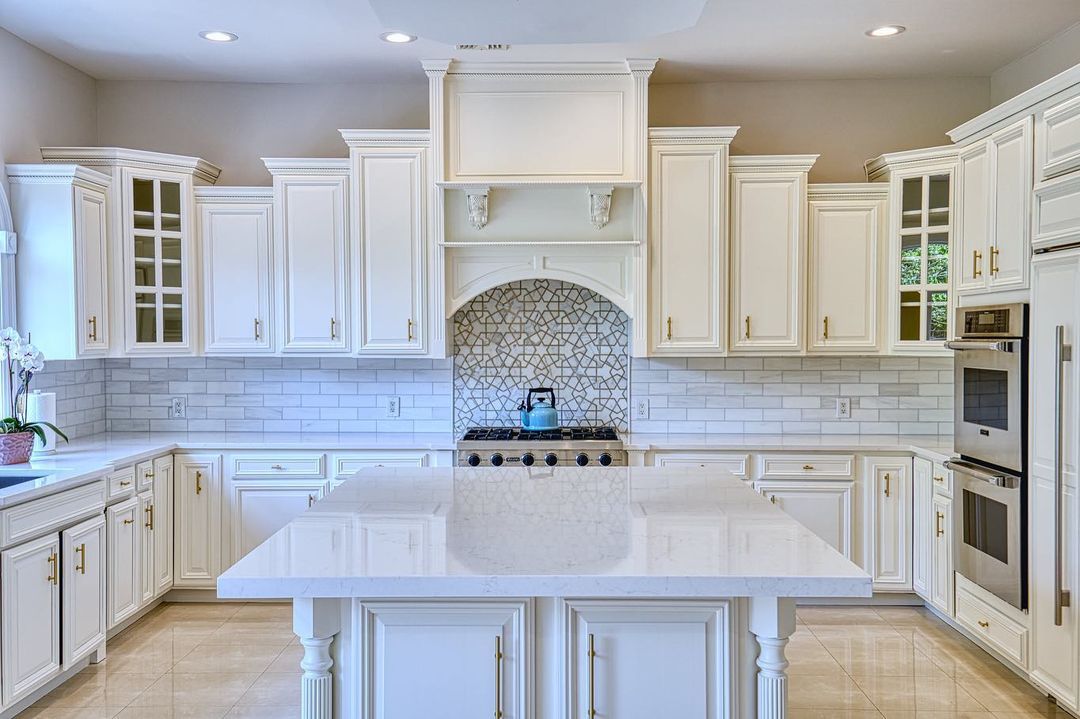 Details:
R: 240
G: 236
B: 226
Hex Value: #f0ece2
LRV: 84
Color Collections: Free Spirit, Living Well, Top 50 Colors, Timeless White, 2021 Tapestry, Rejuvenation – Spring/Summer 2021
Greek Villa is quite a bit more saturated than Shoji White, making it a great choice for those who want something bolder yet still soft enough to use almost anywhere. Greek Villa is still a very lovely color.
In general, most people will simply notice that Greek Villa is a lighter version of Shoji White. So if you prefer to have something lighter and not as creamy then you will probably prefer Greek Villa offer Shoji White.
Ivory Lace – SW 7013
Details:
R: 236
G: 229
B: 216
Hex Value: #ece5d8
LRV: 79
Color Collections: Acute Care Cool Foundations, Living Well, Warm White
Ivory Lace is also very similar to Shoji White but with a creaminess to it that you can only find in lacy colors like in those named Ivory Lace. But to the untrained eye, even these two colors look the same.
As far as color composition is concerned, Ivory Lace has more red, green, and blue, giving it a higher contrast and saturation than the original Shoji White. But this is only a slight difference that is rarely noticed.
Natural Choice – SW 7011
R: 227
G: 222
B: 208
Hex Value: #e3ded0
LRV: 73
Color Collections: West Elm, Living Well, Top 50 Colors, Warm White
This one is similar to Shoji White with an ever so slight lessening of red and blue tones. The green tone itself is nearly identical to that of Shoji White so if you want a similar balance, then this is a great choice.
Many people will notice a slight difference between Natural Choice and Shoji White but only if they are placed right next to each other. This is because Shoji White will have a slightly more yellow tone to it.
Pearly White – SW 7009
Details:
R: 232
G: 227
B: 217
Hex Value: #e8e3d9
LRV: 77
Color Collections: Living Well, Top 50 Colors, Cool White
Pearly White is a gorgeous and calming white that is as pure as a pearl. It is very, very similar to Shoji White so if you love Shoji White but can't find it then this will be pretty much the same thing with a slight tonal difference.
If you are choosing between all of the colors and love Shoji White the most, then choose this one. It can even work as a replacement color for repairs if used carefully, so it can really be a lifesaver at times.
White Duck – SW 7010
Details:
R: 229
G: 223
B: 210
Hex Value: #e5dfd2
LRV: 74
Color Collections: Living Well, Timeless White
White Duck is a unique name for a unique color. It isn't white like a domestic duck but more like a wild duck, creamy and pure. As you can see, it is very similar to Shoji White in tone so it can also work as a replacement.
Those without an eye for color will be confused when seeing the two as they look very similar. Again, this is a great replacement for Shoji White and you can even call it that and most people will never know.
Finding The Right White
The right white for your home is out there somewhere. Despite white being a neutral color, there are hundreds of shades of white for you to choose from. This may seem daunting at first, but it doesn't take long.
All you need to do is get on the right track. Start with a piece for inspiration and color match it with a color matching tool. Or, start with warm or cool white and work your way to your perfect dream shade.