Gifting the Scent of Christmas
What would Christmas be without it's spicy scents? Cinnamon, peppermint, pine, and of course that warm smell of baking cookies. The holiday just wouldn't be the same. And how many times have you wanted to wrap up a Christmas smell and share it with a loved one? Well now you can! Here are 10 ways to create the scent of Christmas that you can put a bow on and give away or keep for your own home. Or both!
1. Aromatic Wax Firestarters.
These little cups of Christmas smelling wax are the perfect gift for the fireplace owners in your life. This DIY requires wax pellets and whatever herbs and spices your heart desires. Just add fire for a houseful of instant Christmas. (via Hello Natural)
2. Christmas Simmer Pot.
If you found our Autumn scents post, you've had experience with these simmer pots. Heating up water with the ingredients of your choice creates a lovely natural scent in your home. This recipe uses whole cinnamon sticks, pine needles and a bit of Jojoba oil. If you're thinking of gifting, combine the dry spices in a bag and make sure you tie it with a pretty red ribbon. (via Make + Haus)
3. Cinnamon Scented Ornaments.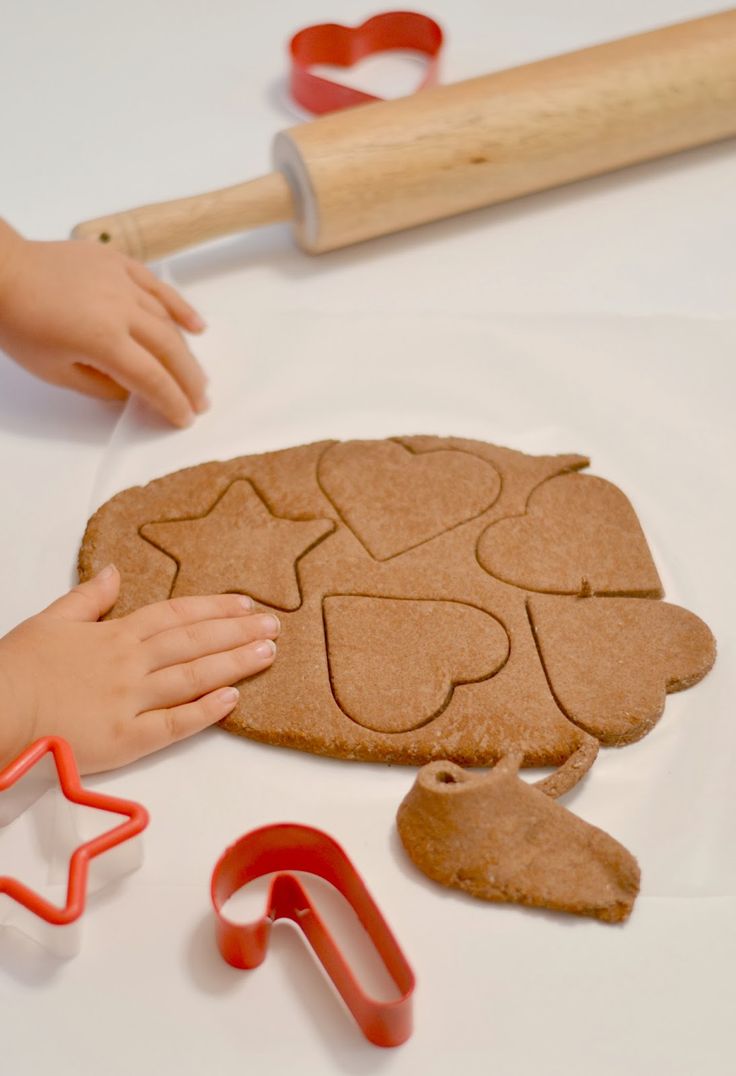 Get those kids in the kitchen because these cinnamon-y ornaments are a perfect gift for Grandma and Grandpa. A simple salt dough recipe combined with ground cinnamon gives you some dough primed for ornaments that you'll want to hang on and off your Christmas tree. (via Growing a Jeweled Rose)
4. Room Spray.
When you have guests for the holidays, you want your guest room to smell relaxing, not dusty. Here is your solution. This handmade Christmas room spray will make your guest room smell like sweet orange, cinnamon and fir. They'll want to know your secret so include a bottle in their stockings for them to take home. (via Little Green Dot)
5. Layered Scented Holiday Candles.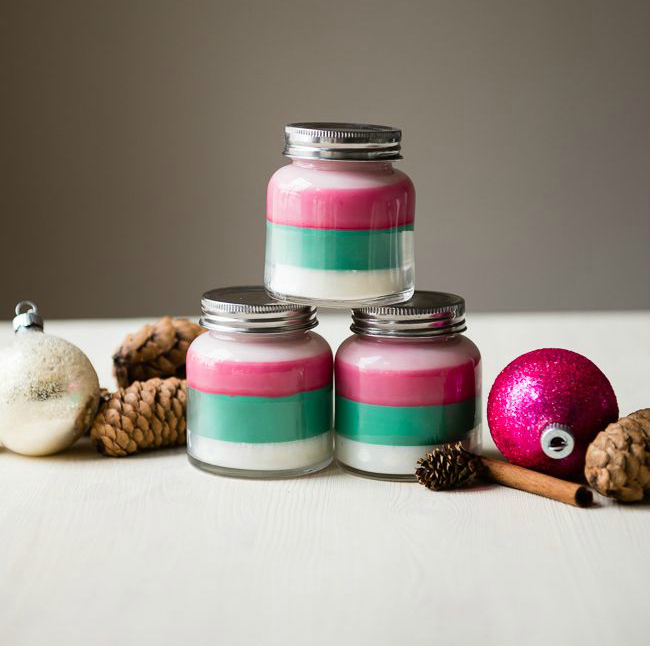 "Wow! Your candle smells amazing! Where did you get it?" "Oh, I made it!" Yeah, that could be you. Gather up some essential oils in your favorite Christmas smells and make your own beautiful layered creations. You'll simply have to make enough to gift away. (via Hello Natural)
6. Gingerbread Sugar Scrub.
You were probably wondering when I'd get to the cookies, weren't you? Well here you go. If you smell like Christmas yourself, your house will smell like it wherever you walk, right? This simple scrub is made from all natural ingredients and will make your skin silky smooth plus you'll smell like gingerbread. Win win. (via Wallflower Girl)
7. Cinnamon Infused Pine Cones.
If you love the way potpourri smells but aren't a fan of the way it looks, try this easy DIY. Simply put your pine cones in a plastic bag with some cinnamon essential oil, shake them around and let them sit for a couple weeks. When you take them out, you'll have a wonderful smelling centerpiece for dining room table, coffee table and kitchen island. (via The Happy Tulip)
8. Scented Coasters.
I'm sure you drink a plethora of hot beverages during the holidays. They're one of the best and tastiest ways to warm up. Protect your coffee table with these scented coasters that are filled with scented rice. You'll want to have a hot drink every day. (via Practically Functional)
9. Slow Cooker Apple Cider.
Speaking of hot beverages! Next to hot chocolate, spiced cider is just want you want to be sipping on all the way up to Christmas, right? Plus it's super fragrant. Make it in your crock pot and you'll be smelling apple and spices all day long. (via No. 2 Pencil)
10. Spicy Scented Ornaments.
Fill a clear glass ornament with a mixture of spices and essential oils and you will want to hang out by the tree all the time. Wouldn't those spicy scents mix perfectly with your real pine Christmas tree? (via Kids Activities Blog)