25 DIY Gifts for Every Type of Dad
When Father's Day comes around, it's easy to settle for a mediocre gift. Our dads aren't really into the flowers and chocolates thing like our moms. But before you go purchasing that gift card, I encourage you to think outside the box. With a little effort, you can DIY the best gift for your dad yet. No more gift cards. Check out these 25 DIY Father's Day gifts and decide which would suit your dad best.
1. The Techy Dad
This dad owns several screens in different sizes and is always in the know with the latest tech news. No Apple announcements surprise him and he's the one people go to for advice when buying their tech. Make this charging station that will keep all his chords in place and display his screens to their best advantage.
2. The Grilling Dad
If it can be grilled, this dad will grill it. Dinner during the summer is grilled pizza and grilled salad and grilled donuts. You've probably eaten some pretty interesting creations but also some super delicious ones because from April through October, your dad has the charcoal burning. He'll loving receiving this little plaque that will keep all the tools of his trade in a safe place. (via The Rustic Willow)
3. The Dapper Dad
He's the only one you know who wears cufflinks and pocket squares daily. Manners are his playground and he takes pride in the fact that he knows which fork to use when there are four at his place setting. Use some stamps to make him custom handkerchiefs that he'll love to carry with him everywhere. (via Paper and Stitch)
4. The Gardening Dad
Here's a dad that's more worried about his plants than anything else. If it isn't raining, he's pulling weeds or mulching or trimming. His vegetable garden is extensive and he probably has plans for another flowerbed in the front yard. Find him a nice new set of gardening tools and dip the handles in his favorite color for a personalized touch. (via Sarah Hearts)
5. The Running Dad
If there is a race, this dad is in it. He spends more money on running shoes than your mom does on groceries and has probably asked you to run a mini with him several times. Help him display his running pride with a special plaque that will keep his medals straight and show off his time. (via My Life of Travels and Adventures)
6. The Punctual Dad
This dad's life revolves around his watch. He's the ultimate planner and if you aren't on the dot, you're late. He probably owns several watches too, which means this DIY watch holder is the perfect gift for him. It will turn his necessity into a piece of art. (via The Merrythought)
7. The Gamer Dad
For this dad, family night happens at least once a week so you all can play Scrabble or Euchre. If there's a family get together, he's the first to suggest charades. Games are just his thing. Gift him a unique set of dominos that he'll want to pull out for every family night for the rest of the month. (via A Beautiful Mess)
8. The Coffee Loving Dad
If your dad always has a coffee cup in hand, whether it has a Starbucks logo on it or it's a stainless steel to go mug from home, he falls into this category. But instead of buying him a Starbucks gift card, try making him this mustachioed mug cozy. He'll enjoy using it no matter what cup it is. (via Very Shannon)
9. The Cubicle Dad
Does your dad work in a cubicle five days a week? That requires a gift that caters to his job. You want to make something that will remind him of you, but not in a tacky way. Give him this wood burned mousepad for Father's Day and he'll beam with pride every time he uses his computer. (via A Bubbly Life)
10. The Organized Dad
This dad can't stand a messy desk. His papers all have a file, he doesn't actually have junk drawer and he encourages you along the organized straight and narrow too. This dad will greatly appreciate these DIY leather chord holders that will help keep even his laptop case organized. (via Brit + Co)
11. The Camping Dad
He knows how to cook everything over a campfire. He can name any plant you show him. He can set up a tent in five minutes flat. That's your camping dad. Make his outdoor adventures a little more comfortable with a DIY sleeping pad. He'll love getting a good nights rest atop something made by you! (via The Merrythought)
12. The Forgetful Dad
This dad will inevitably walk to and from the car at least twice before leaving for work because he forgot his phone or his keys or his wallet. All he needs is a dedicated spot to put the things he needs to take with him so he won't forget! This little DIY catchall will definitely do the trick and he will be extremely grateful.
13. The Geeky Dad
There aren't many dads that can quote Star Trek word for word or have spent years mastering their Yoda speaking technique. If your dad is one of those, he will definitely get a kick out of this DIY Spock iPhone case. Get ready to hear "Live long and prosper" a million times. (via The Cheese Thief)
14. The Green Dad
He is the poster boy of the Reduce, Reuse, Recycle campaign. He can easily tell you how you can repurpose something instead of trashing it. And if that's the case, it's probably about time that he had a new lunchbox. Craft this leather lunch bag that will encourage him in his efforts to be green. (via Design Sponge)
15. The Cycling Dad
Here's a dad that is part of at least one cycling team and knows all of the best roads around your house. He enjoys keeping his wheels in tip top shape and testing out all the cycling apps available. Pay tribute to his bicycle love with this fun DIY wheel clock. (via eHow)
16. The Sports Dad
The easiest thing to buy for this dad would be something sports related. When a game is on, there's a cold drink on the coffee table and he's in his easy chair. He has a t-shirt for all his favorite teams and he knows the sports lingo backwards and forwards. DIY this coasters with his all time favorites to save your mom's coffee table when the game's on. (via Everyday Dishes and DIY)
17. The Reading Dad
Here's a dad who is well on his way to owning his own library. He knows of a book to solve your every problem and the librarians know him by name and ask how you're doing. Help him keep his latest reads straight with these super simple DIY metallic bookends. (via Design Love Fest)
18. The Happy Hour Dad
When you're looking for a drink recipe, he's the one you go to. This dad could make even the most complicated cocktails in his sleep. He probably even has one that he created and named after himself. Add a special DIY touch to his bar cart with a set of frosted mustache tumblers. Make them to match or choose several different mustache styles for a quirky flair. (via No. 2 Pencil)
19. The Pyro Dad
During the winter, he's building fires in the wood burning fireplace. During the rest of the year, he's making bonfires that you can see for miles. If your dad is a fire lover, he could use some help carrying fuel. Save both your backs with this simple DIY firewood tote. (via Whip Up)
20. The Doodling Dad
Everywhere you look there's something he's scribbled on. A notepad on the nightstand, a notebook on the desk, sticky notes on every other surface, all covered in doodles and notes and reminders and phone numbers. Help him keep his thoughts straight by gifting this simple DIY leather journal where he can doodle to his hearts content. (via The Merrythought)
21. The Coffee Shop Dad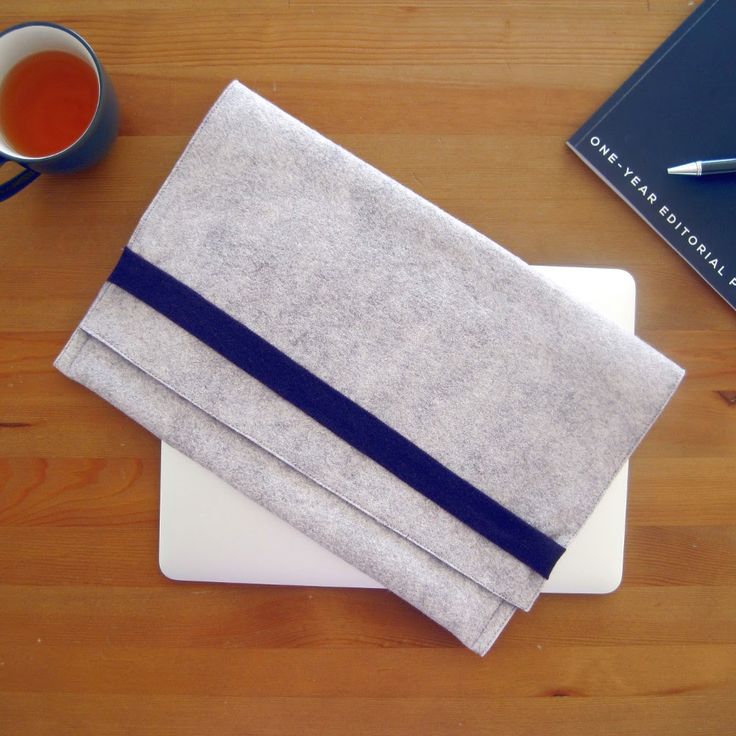 This dad proclaims he works from home, but actually he heads to his favorite coffee shop every day. He loves the aroma of those freshly brewed beans and the whole coffee shop ambiance, so his laptop gets a lot of toting around. DIY this felt laptop sleeve that will make his screen simple to carry and protect as he goes to and from his favorite spot. (via She's Got The Notion)
22. The Backyard Dad
Here's a dad that wants to take every party outside. He'll suggest eating dinner on the deck, starting up the bonfire and spending a lazy Saturday in the hammock. He probably actually enjoys cutting the grass too. Give him this DIY corn hole set for Father's Day and then everyone will want to be in the backyard with him. (via Brit + Co)
23. The Handyman Dad
There are a few special dads in the world who can fix anything and everything. Their toolbox gets more use than their laptop and they have a few go to tools that you can randomly find laying around the house. Make this leather tool roll that will keep all this most-needed tools handy for quick repairs. (via Caila Made)
24. The Chef Dad
Is your dad the food connoisseur in your home? He cooks most of the meals and can recommend the best restaurants. Identifying the spices in a dish is his specialty because he always gets it right. Use your sewing skills to whip up this apron that he won't mind wearing while he's creating delicious food for his family. (via The Purl Bee)
25. The New Dad
The very first Father's Day is a special one. While they're happy enough to bask in the wonderful new-ness of fatherhood, it makes it extra special to give them a "Dad" gift. Craft this simple leather frame and put a picture of their new child in it. Then they can change the photo as their little one grows up! (via The Bubbly Life)