New Coffee Table Designs Offer Style And Functionality
Once thought of as only a necessary staple, the coffee table has now become a stylish way to add interest to your living room. Today's home designers are featuring coffee tables that have interesting shapes, are made of unexpected materials and serve as a conversation piece.
One of the most exciting trends is the use of several small tables instead of one large coffee table. These groupings are ideal for entertaining family and friends because you can move the individual tables around to suit your needs. The multiple table sets are also perfect for adding colors and prints to your living room decor. Because they are smaller, the graphics are not overwhelming and the mix of patterns keeps any single one from being overpowering. A graphic print sofa is a huge dear commitment, but the coffee table set is an easy way to add a fresh pop.
Traditional, single unite coffee tables also have more to offer than standard shares and materials.  These pieces can be found to match any style of home decor, and come in a wide variety of attention-getting shapes, designs and finishes.
Lovers of wood furniture need not despair — there are so many creative new designs that a warm and rustic piece is still fresh and new. The shapes and designs of the wood coffee tables are what makes them special.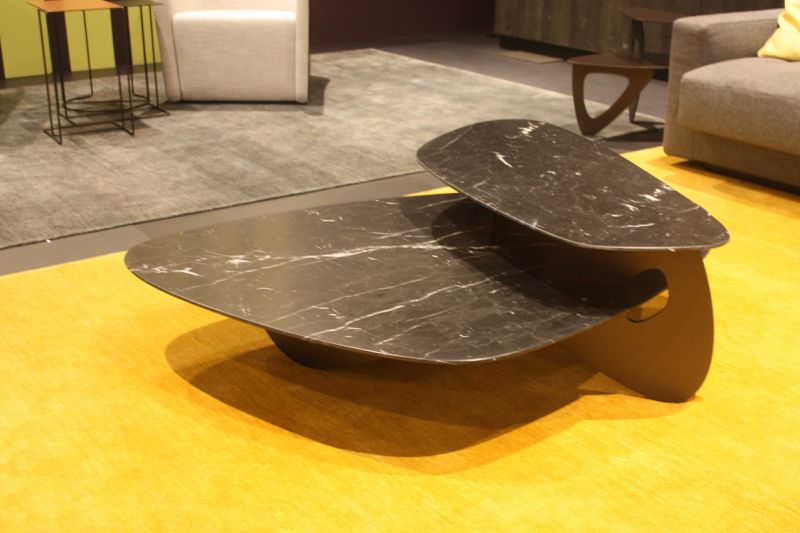 From something large and imposing to a piece functional in a smaller space, there's a coffee table that works for your home. In addition, you're not limited to certain styles or materials. These examples just skim the surface of what's available for your home.