Christmas Table Centerpiece – DIY Holiday Ornaments
Turn extra-large Christmas ornaments into a unique Christmas table centerpiece! You can arrange several of these pieces in a row to make an eye-catching centerpiece.
Otherwise, you can use one at each place setting to add some holiday cheer to the table. You could even use these floral ornament pieces as place card holders! This versatile home decor item is so easy to make that you will have several completed in no time at all.
Supplies Used to Make Ornament Floral Centerpieces:
Large Round Ornaments (dollar store)
Small round mirrors
Wire cutters
Drill
Flowers and greenery
E-6000 Adhesive
How to make the Christmas table centerpiece decor: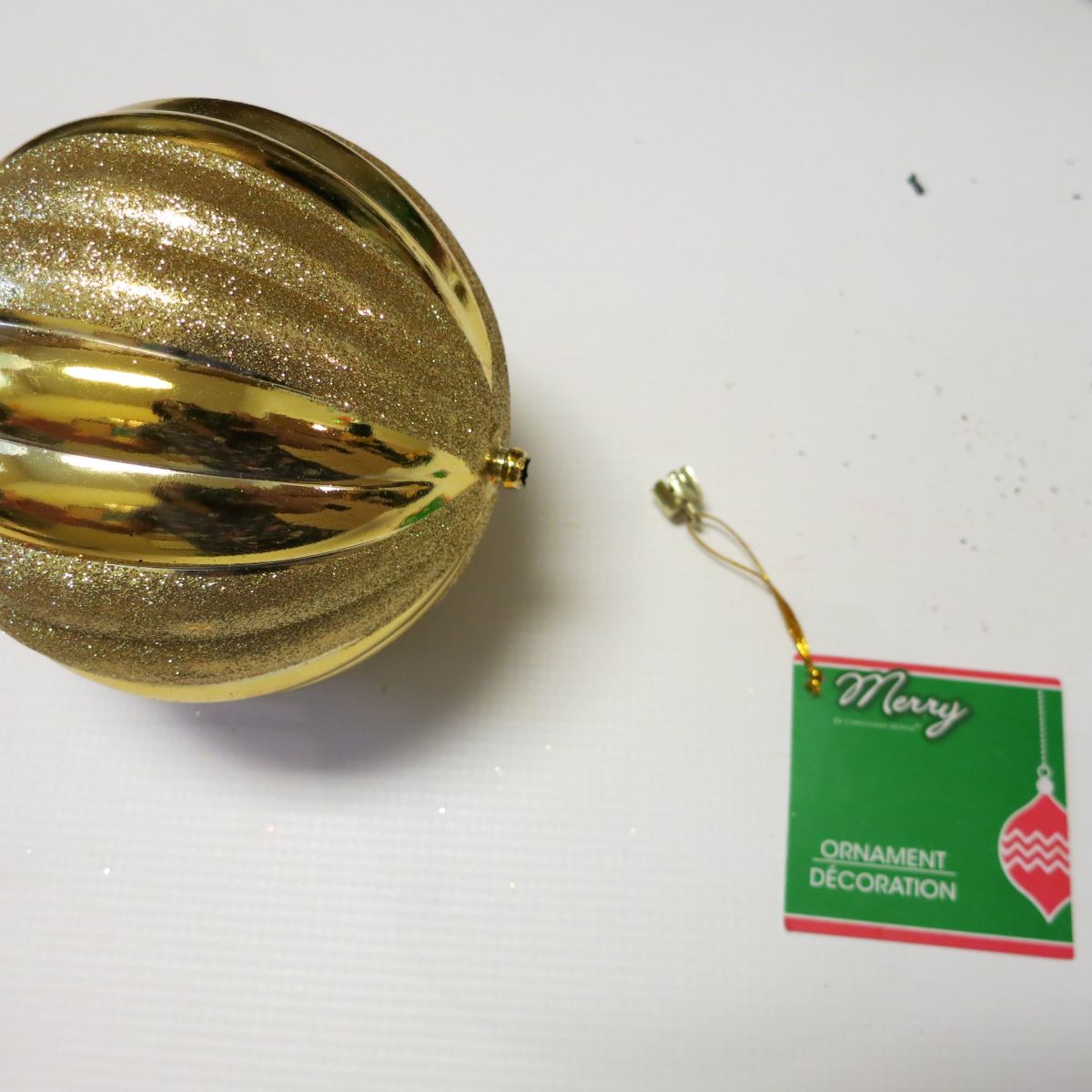 Step one: Decide on ornaments
Choose large, plastic ornaments. I found all of these at the dollar store. Pull the string to remove the tip at the top of the ornament. You can discard this piece.
Step two: Snip off
Use wire cutters to snip off the plastic piece at the top of the ornament.
Step three: Drill
Use an electric drill to widen and smooth out the hole at the top of the ornament. Work slowly and carefully to drill into the ornament. The ornaments I purchased are thick plastic so there was no worry of shattering. Do not try this with glass ornaments!
Step four: Glue process
Glue the ornaments onto the mirrors. I use E-6000 to attach them, but I also add a dab of hot glue to hold the items in place while the glue dries.
Step five: Arrange
After the glue has dried, use wire cutters to snip branches off the floral stems. Arrange the stems inside the ornaments as desired. I used both flowers and berry branches to add height and variety to each arrangement.
Because these ornaments are sealed, you could add water to them and use real flowers! They would make one of a kind vases for your next party or event! Have fun crafting and creating holiday decor for your Christmas party this year!