Types of Interior Doors for Home
Once you start designing the interiors of your home, you will find that there are numerous types of interior doors to select from to impart the room with the right look and still allow it to cater to its function. In simple terms, interior doors are those doors that do not provide access to the outside of the house, such as doors found on closets, bathrooms, bedrooms and any other enclosed area of the house.
Hinged doors.
Also known as passage doors, hinged doors are the most commonly used doors in our homes. The one end of the door is mounted on the hinges, whereas the other end swings into or out of the room. Hinged doors can be brought just as a slab and even as a pre hung door unit.
Sliding doors
Sliding doors are also addressed as bypass doors and are usually employed for areas featuring wide opening as that found in a master bedroom or closets. These doors do not swing open and instead, you need to slide them on the track. Since these doors do not swing open, they do not disturb other elements of the room. However, only a portion of the opening is accessible at a time.
Pocket doors
Pocket doors have been around since several years, but they have recently gained extreme popularity. Let me tell you pocket doors are nothing but doors that slide in and out of space provisioned inside the wall. Pocket doors are available as single doors as well as double doors.
French doors.
If you are looking for something dramatic, French doors would be the right selection. These doors are hung on the hinges installed on each side of the opening, and they swing towards each other and meet in the center. When both side doors are opened, they offer an unobstructed view.
Bifold doors.
Bi fold doors are nothing but a set of doors, which are hinged together and fold into each other. The doors are usually mounted on a track which hangs from the top or the head of the opening. These doors are commonly employed for areas such as laundry room, pantry and closets.
Dutch doors.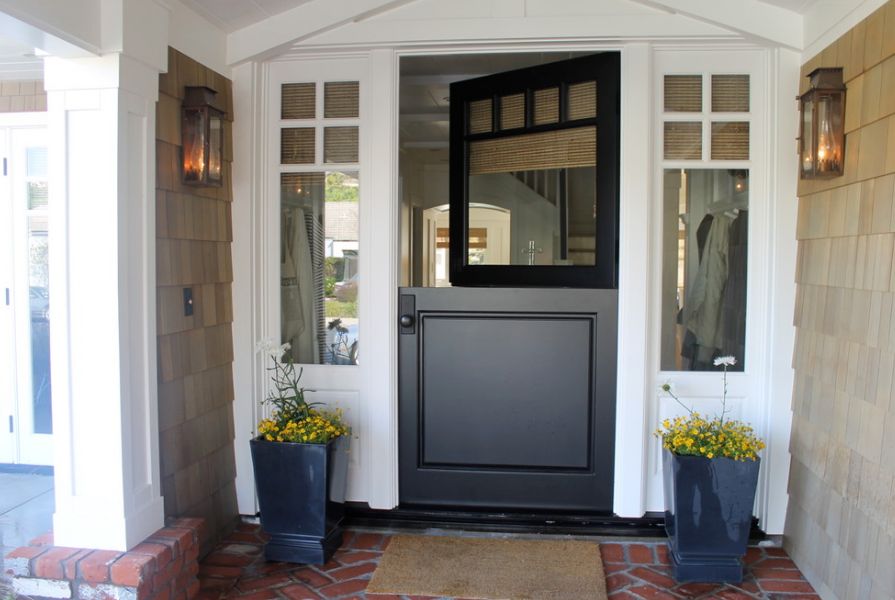 Dutch doors are easy to identify thanks to their design. They are divided horizontally and have separate panels for the top and bottom. Such a door could be a nice option for rooms like the kitchen for example. You can also have a dutch front door.
Roller doors.
Roller door or sectional overhead doors are typically used for garages and warehouses but they be a very chic addition to a living room for example. You can use a roller door to separate the interior living space from the deck or garden.
Pivot doors.
A pivot door rotates on two metal pivots on the top and bottom of the door. It's a very chic and simple-looking type of door and it has no handles. Its minimalist design and structure make it perfect for modern and contemporary homes.