Top 10 Headquarters Interior Designs Of 2013
In 2013 we've shown you many beautiful interior designs and I particularly remember some of my favorites. Headquarters are something we focused on and we have quite a collection to be proud of. So we've made a top with the ten most interesting headquarters interior which we talked about last year. Here they are:
Evernote.
Let's start with the Evernote Headquarters. Located in Redwood City, this office building was converted for the company by San Francisco interior designers Studio O+A. The data storage company's headquarters features a double-height reception area with an interesting-looking staircase and an overall modern, simple and dynamic interior.
The reception is one of the most eye-catching areas. The staircase has cushioned steps on which people can seat and meet so it's quite cozy and inviting and it also invited people to use the stairs instead of the elevator which is very smart. The whole space has a very nice informal look.
Dropbox.
The Dropbox office in San Francisco is something we talked about last month and we just had to include here. It's a very fun space with a comfortable and inviting interior. The design is playful and creative but without neglecting functionality.
One of my favorite features is the mosaic wall made of ping-pong balls. Another interesting thing about this headquarters is the fact that the meeting rooms have names such as the "Romance chamber" or "Break up room" so there's a fun side to everything. The overall design is artistic, modern and functional with a layout which encourages interactivity and socialization.
Airbnb.
Airbnb's San Francisco Headquarters is also worthy of being mentioned here. It's a colorful and fun space with open offices and an overall transparent and simple design. The space was designed by Garcia Tamjidi who was inspired by the company's website when creating this project.
The meeting rooms are models of the homes features on the site so there's a sense of familiarity here as soon as you enter. The offices are bright and they encourage communication which is a very important aspect is basically all companies. The architect chose to also give the headquarters an industrial look by leaving the pipelines uncovered just to add some charm to the space.
Search engine headquarters.
Google Zurich.
Google is the company that always impressed us when it comes to headquarters and creative interior design. Their Zurich headquarters is one of the most fun space you can find and it's hard to believe that people actually manage to work here.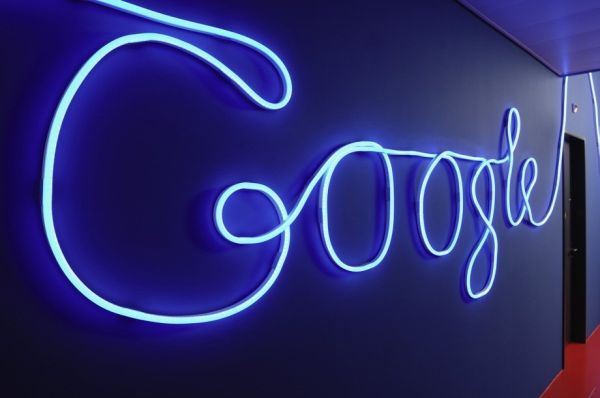 The building doesn't look like much from the outside but, once you step inside, everything changes. There's a slide that drops people to a dining area, poles on which to slide from one floor to another and lots of games rooms and areas where to relax and play. There are also workout rooms and actual offices and meeting rooms. Everything has a playful side, whether it's a space designed for having fun or for working.
Google Tel Aviv.
Of course, all of Google's offices and headquarters are fun and amazing. And just to prove a point, here's their Tel Aviv headquarters. This one is a little different from the one in Zurich but, guess what, it also has a slide. The project was designed by Camenzind Evolution in collaboration with Israeli studios Setter Architects and Studio Yaron Tal.
The Goggle offices occupy seven floors of the Electra Tower and they're designed as a series of informal spaces defined by bold colors and fun shapes. Each area features a different theme based on a scene from somewhere in Israel. For example, one features surfboards, a reference to the city's growing surfer culture, another one has fake grass floors and another one is reminiscent of a desert landscape.
Yandex.
Another fun and playful design is that of the Yandex headquarters in St. Petersburg. It was a project by Russian studio Za Bor Architects. The space has a 200 meter long corridor with office spaces featuring fun shapes and details such as a window shaped like the play button, the @ symbol or the Pacman logo.
A large clock with an unusual shape conceals a printing station. The meeting rooms feature colored curtains and the reception desk is reminiscent of a text box. The whole idea behind this design was to give guests the impression of being inside the Yandex search engine.
Microsoft.
Whether you're fan of Microsoft or not, you can't ignore the fact that their headquarters looks amazing. Located in Vienna, Austria, it has a floor area of 4,500 square meters. It was a project by Innocad Architektur who won the competition for designing this place.
The team of architects worked in close collaboration with the Microsoft team to come up with a design that represents the company. The result was this space: open, bright and simple. It has a slide just like the Google offices and it's full of color and contrasts. The meeting rooms, the work areas and all the other spaces share in common the minimalism of the interior design as well the overall artistic look.
Popular social network offices.
Facebook.
If you don't have a Facebook account you basically don't exist and everyone knows that but have you ever wondered how the offices of those that make all of this possible look like? This is the Facebook headquarters designed by studio o+a.
The team of architects actually interviewed the employees to find out what would make their work experience better and more productive and then used the ideas in their design. The building has micro-kitchen throughout as well as games rooms and areas where employees can relax and have fun. There are all sorts of things written on the walls, there's artwork throughout and everyone is free to move the furniture around as they want.
Twitter.
Now let's talk a little about the Twitter headquarters. It's located in San Francisco, in a 1937 building. Although the building is very old, the interior is very modern. There's colored furniture throughout, games rooms and a stunning roof terrace.
Everything was designed by IA Architects in collaboration with Lundberg Design. The space was designed to reflect the company, its nature and appeal so it has a creative interior with large, open spaces, a yoga studio, a fitness room and the recurrent bird motif throughout the space. The company's signature shade of blue was also used in the design.
Pinterest.
The Pinterest headquarters can also be found in San Francisco. It's a restored warehouse with an industrial design. It has concrete walls, exposed beams and large spaces. There's a large open plan which also includes some enclosed spaces and it was designed to house up to 300 employees.
The overall interior design is simple and functional but it also has a dynamic and playful side. The space was designed by Schwartz and Architecture in collaboration with All of the Above and First Office. It captures the dynamic of the company in a very simple way and it combines modern and industrial elements creatively.