The Louis Ghost Chair: A Modern Balance of Design, Elegance and Function
In the design world, it can take decades for a piece to become iconic: Not so for Philippe Starck's Louis Ghost chair. In little more than a decade, it has become a design staple, with more than 1.5 million of them sold.
Originally designed for the Kong restaurant in Paris in 2002, Starck's Louis Ghost chair is special in so many ways. Why a "ghost chair"? The innovative design manages to mimic the statelier pieces of the neoclassic Louis XVI period in the sleek, modern form of a plastic chair. As The New York Times reported, "It makes Louis XV modern; it stacks to save storage space; and it sells for $198." Even though the paper got the price wrong, they nailed the reasons for the chair's appeal.
According to modernmom.com, the sophisticated new "neoclassical" look emerged in the period of about 1774 to 1792, replacing the heavy baroque chairs of Louis XIV's era as well as some of the more rococo pieces of Louis the XV's time. And while an original neoclassical chair would fit into almost any type of décor, the Ghost chair does so as well, with more utility.
The clear plastic of Starck's design can lighten up a crowded space and make a small room appear larger. It's also appropriate for outdoor as well as indoor use. The durable yet delicate, stackable chair has been a favorite of design aficionados since it launched.
The Ghost chair is also special because of the material and construction: It has no joints, bindings or hardware. It's more than just another plastic chair. As flavorwire.com explains it, the piece is made by injecting polycarbonate plastic into a mold. Polycarbonate is a plastic that can be recycled. Kartell, the Italian design house that produces the chair says that this design is shock, scratch and weather resistant as well. Even if the sleek finish of the piece gets marred, the manufacturer sells products that can help remedy nicks or blemishes.
While the original was made of clear plastic, it is now available in a wide range of opaque colors — crystal, smoke, yellow, sunset orange, crystal green and ice blue. People who want to make more of a statement can buy more substantial-looking versions in glossy black or white.
It shouldn't be a surprise that Starck, born in 1949, was the designer behind the iconic Ghost chair. His innate and fun designs have turned many ordinary items into modern favorites. According to Katrtell Los Angeles, Starck was greatly inspired by his father, an aircraft designer. Growing up with his father's drawing boards and hands-on projects, Starck continued his design aspirations and studied in Paris, where he remained. Starck became known for his taste and style and has become one of today's most famous and prolific designers.
Starck began designing for Kartell in the 80s and 90s. The merger of the company's desire to develop eco-friendly, contemporary plastic furniture with Starck's style has evolved into beautiful partnership. The creation of the Louis Ghost chair led to an entire Ghost Collection that includes the Uncle Jack Sofa, Uncle Jim Armchair, Victoria Ghost Chair, LouLou Ghost Chair (for children), La Marie Chair, Charles Ghost Stool, Francois Ghost Mirror, One More Stool that has a rounded back, the One More Please Stool with a square back, Ghost Buster Commode and, Invisible Table.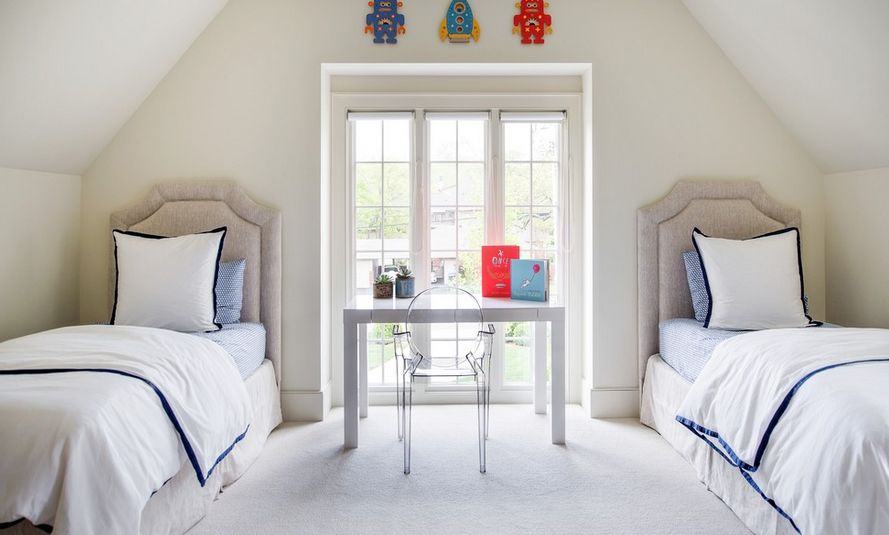 Starck's creativity and approach to work is singular. In an interview with Achica Magazine, Starck described his process:
Every August I go to my house in Formentera, which I have had for 46 years. There is a gate and on the gate is a sign that says: 'No visit without appointment'. When I am there I am working, working, working, night and day with my wife and it's very boring for her. I work alone for 8-10 hours a day especially from June to the middle of September and everything is done during this time. This is my period of creativity.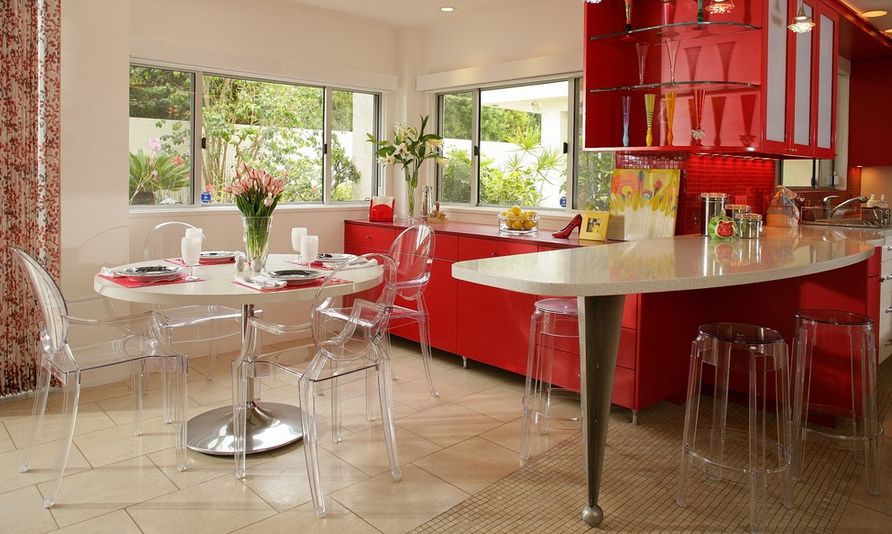 Starck also described his idea of beauty:
For me the idea of beauty does not have a clear meaning. I do not know what beautiful is. For me beautiful is just a sticker. I think the real way to understand whether something is beautiful or not is to understand the balance of the parameters. When you understand the balance of the parameters this is called harmony.
With the Ghost Chair, Starck struck a phenomenal balance: elegance, modernity, beauty and function.
Picture sources: 1, 2, 3, 4, 5, 6, 7, 8, 9, 10, 11, 12, 13, 14, 15, 16, 17, 18, 19, 20, 21, 22, 23, and 24.