Modern Accent Chairs Strategically Chosen For Their Originality
You've probably been using accent chairs for years in your home without even knowing there's a special term for them. In fact, an accent chair is nothing but a regular piece of furniture with a few special characteristics. This is a chair that's strategically placed in a room (usually the living room) and which completes the decor by providing additional seating as well as an eye-catching detail able to sometimes function as a focal point. Modern accent chairs are usually defined by their simplicity and graphical designs. They stand out by being subtle.
One of the pieces which can be used as an accent chair in a modern interior is the Berlin. This is a chair crafted of two ancient materials (leather and steel) which were brought together to form a modern and innovative composition able to look beautiful in a variety of settings. Obtaining this beautiful color on the leather is a 14 month long process.
The Shell Lounge is a classical piece of furniture originally designed by 1956. Its design is very clean and minimalist, featuring two plywood pieces attached to a sleek metal base. This particular version of the chair was customized with calf leather wrapping around the plywood pieces perfectly. The innovation belongs to designer Lili Radu.
The design of the Rex 120 chair is elegant, simple and modern. This is a piece which stands out without being particularly eye-catching. Its armrests are made of bent wood and the seat and backrest are perforated in order to reduce the overall weight and to improve ventilation, making this a very comfortable and also ergonomic piece of furniture.
It's easy to see why the Flow chair would make a lovely accent piece. Its dimensions, shape and curvaceous lines invite you to place it in the corner of your living room or bedroom. The chair was designed by Tomoko Azumi and is available in three colors: black, white and natural wood. Although it looks exquisite as an accent piece, you can also use it in sets of two or more.
Some accent chairs have designs that are more abstract and less straight-forward than others. This one is a beautiful example. Designed to be cozy and comfortable like a cocoon, this accent chair also stands out thanks to its delicate form and carefully selected materials and finishes. This chair could be just what your reading corner needs to be complete.
Accent chairs are sometimes placed in corners, reading areas or in spaces where one can spend some time in quiet relaxation. Hideout is a chair designed by Front and has a steam-bent solid beech structure with a large and comfortable seat. The backrest wraps around the user, its central part being upholstered just like the seat.
The main goal when designing the Fiber armchair was to find the perfect balance between maximum comfort and minimum space. It was made from a bio-composite materials which integrates 25% wood fibers. As a result, the chair has a smooth finish and resembles plastic only to reveal the wood's beautiful grain when viewed up close.
Betty is a very simplistic chair built with an oak frame and a seat and backrest made of lacquered plywood. The design allows it to also be used as a dining chair and since it comes in a variety of colors (black, white, yellow, red and khaki) a variety of interesting combination become possible. At the same time, it can also function as a stylish accent chair.
When you think about it, any chair can function as an accent piece if used in the right context. However, some designs make that simpler and more obvious than others. The Omega collection is a good example in this case. The stools and chairs included here are sculptural, modern, sophisticated and eye-catching.
The Bavaresk is a stylish low chair designed by Christophe de la Fontaine. Made of beech wood and with a lacquered finish, the chair also stands out because of its design and shape. The narrow backrest makes the seat appear large by comparison. The chair is available in white, black, bordeaux, yellow or with a stained finish.
An accent chair doesn't necessarily need to have an eye-catching design and to stand out in a striking manner. It can also be a very simple-looking piece which doesn't exactly impress. It's actually its positioning and the way it is integrated into the decor that matter the most. The Bai chair's design can reflect that.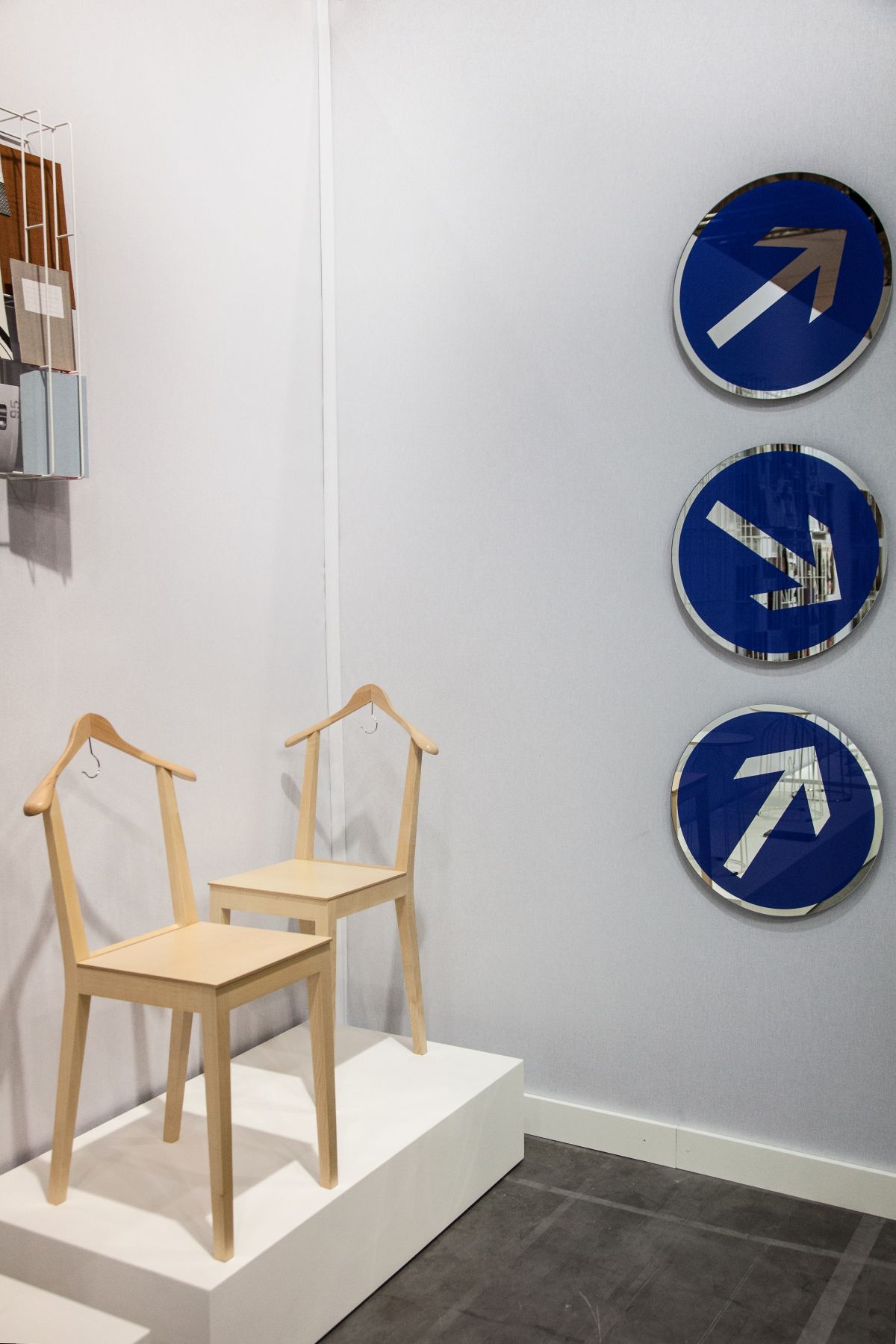 Most of us have the habit of leaving clothes on chairs and turning these pieces of furniture into hangers. Whether this is a good or a bad thing we can't really say. However, we found this very interesting chair designed by Jorg Gatjens which has an actual clothes hanger integrated into its design. The Hanger Chair is quite the unique piece.
The inspiration for the Pedrera chair came from nature, more exactly from the sea. This is an accent chair designed to be reminiscent of the waves and the sea's continuous movement. Its backrest and armrests undulate and curve to suggest that. In addition to being very stylish, the chair also has a stackable design which makes it space-efficient.
Designer Patrick Norguet created Kristalia as a versatile piece of furniture which can be used in a variety of different setting and for a variety of purposes. It can function as a dining chair or as an accent chair for spaces such as the living room, bedroom, dressing room or hallway. You can find it in white, black, beige, coral red and basalt gray.
Accent chairs are often easy to identify by their low seats, comfortable upholstery or covers and unconventional designs. The Altay Armchair suit the description. It has a solid beech frame with a natural varnish or black gloss finish and its seat is covered by Mongolian goatskin in white or black. Use it as an extra seat in the living room or as an accessory for your bedroom or some other space.
One could guess that the New Tour Eiffel Chair was named this way because of its sculptural design and the pattern of intersecting lines which form its overall structure but also because of its stackable design which allows multiple pieces to be stored together forming a tower of chairs. This piece was a cast aluminum structure with a lacquered finish available in the following colors: Eiffel, black, aluminum, white and red.
People choose their accent chairs according to a variety of criteria which can include the size, shape, color, material or style. This role can be fulfilled by a dining chair, armchair, lounge chair or even a stool. The Wingback dining chair falls into the first category, combining the wingback specific to 17th century designs with the balloon back of the 18th century.
Comfortable, robust and light, the Willow Chair's design is perfectly balanced to offer everything one usually looks for in an accent chair. Designer Sean Yoo offered special attention to the little details, making sure the chair's back legs are extended back just enough to ensure that the back doesn't touch the wall.
Behind the extremely simplistic design of the Wood III chair is the meticulous woodworking of Henrik Soerig  who found inspiration for this piece in Danish tradition. The design allows this piece to be both comfortable and good-looking. The frame is available in oak or walnut with oatmeal cotton or gray wool felt covers.
With a name like Stay it's impossible to resist the calling of this chic armchair. Its design is simple and playful, combining a very thin and sleek metal frame, a curved seat and an almost circular backrest, both upholstered in various different colors. Combine several of these for an interesting dining room design or use them separately as accent pieces.
The design, shape or size of the Hauteville chair are not what makes this piece special. The unusual thing about it is the material from which it's made. It was created from a simple desire to experiment with reinforced concrete and fiberglass. The result was an intuitive and unconventional piece of furniture.