Spanish Style Homes Offer Old World Charm In The Modern Era
Spanish style homes continue to impact the US residential landscape. Today, their presence is just as strong. With features like red tile roofs, terracotta roof tiles, and white exterior walls, the Spanish architectural style hasn't diminished from the American landscape.
According to Contractors.com, "Much like the Andalusian architecture that inspired it, Spanish architecture is designed for comfy, simple, yet stylish living in hotter climates, and is replete with various cultural influences."
With the right mix of earthy tones and rustic elements, you can easily create a Spanish paradise in your own home, even if you live in a cold climate.
Spanish Style Homes For 2022
Selected by our team of in-house home architecture experts, the following examples represent the latest in Spanish house design.
California Mission Design
California Mission architecture features white exteriors with dark-tiled roofs. The windows feature different sizes, from small to large. A covered front porch provides added outdoor space.
Door Accent
With Spanish style homes, you can turn your front door into a color accent. In this example, hot pink makes a stylish statement.
Modern Spanish Style Home
In this example, modern design is combined with Spanish style architecture. Spanish style houses offer greater flexibility to include elements from other styles.
Spanish Style Entryway
Outdoor Spanish Layout
Spanish Revival Homes
Spanish style homes have terra cotta roofs. But before you go burnt orange crazy, the rest of the home is a creamy white so you won't be overwhelmed with color.
Once you have your two base colors, you can add interest in a few ways. Add wrought iron or potted cactus. Spanish style homes sometimes use gravel instead of lawns.
(via 1, 2, 3, 4, 5, 6, 7, 8, 9, 10)
Spanish Style Living Room
Monochrome Living Room
Living Room Wall Decor
Modern Spanish Living Room
Spanish Eclectic Living Room
Spanish Living Room
Comfortable Decor
Traditional Living Room
Simple Living Room
Chic Spanish Living Room
In Spanish decor, dark wood pieces take center stage among all furniture. Also, you'll want to leave your fireplace brick. Yes, I know everyone is painting their fireplaces white, but in a Spanish styled home, the fireplace is going to be as natural as possible. Otherwise, let your patterns shine and you'll have a Spanish living room hit.
(via 1, 2, 3, 4, 5, 6, 7, 8, 9, 10)
Spanish Kitchen Layout
Spanish Galley Kitchen
Pendant Island Lighting
Exposed Beam Kitchen
Parquet Kitchen Design
Spanish Kitchen Open Floor Plan
Spanish Revival Kitchen
New Mexico Kitchen
Wooden Island
Built-In Kitchen Table Seating
You know that patterned tile you've been coveting? Well, your Spanish kitchen is just the place to indulge yourself and install it. You have a choice of wood or tiled floor and whatever you do, incorporate the exposed beams on the ceiling.
Now just use your best thrifting skills to find a rustic wood table with spindle legs that can act as your kitchen island. Suddenly, your kitchen space will be the place where you'll want to spend all your time!
(via 1, 2, 3, 4, 5, 6, 7, 8, 9, 10)
Dining Room
Rustic Kitchen Table
Open Spanish Kitchen Layout
Study Table Decor
Small Dining Area
Elegant Spanish Dining Room
Spanish Style Open Floor Plan
Adobe Walls Kitchen
Adobe walls define this Spanish kitchen layout. A wrought iron chandelier is the focal point of this kitchen space.
Spanish Dining Room
Where do you eat all the food you prepared in your Spanish styled kitchen? You need basically to thing for that classic Spanish look in your dining room. A heavy wood table and a large chandelier, preferably black. Once you have those two things, add the wear and tear in your chairs and your decor.
(via 1, 2, 3, 4, 5, 6, 7, 8, 9, 10)
Spanish Style Bedrooms
Spanish Bedroom Aesthetic
Mission Revival Bedroom
Spanish Baroque Master Bedroom
Color Bedroom Decor
Spanish Canopy Bedroom
Exposed Wooden Beams
Simple Bedroom Style
Curved Walls
Minimalist Spanish Bedroom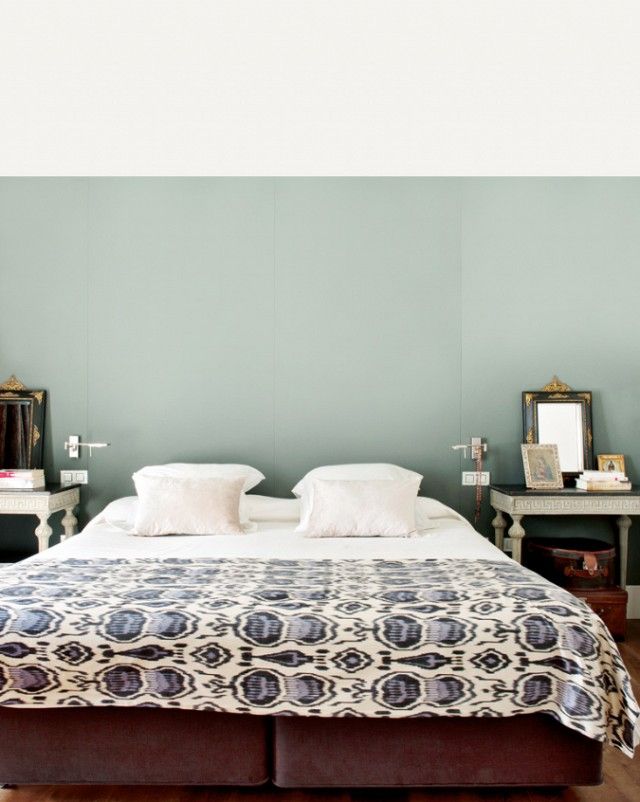 Natural fibers like linen bedding and jute rugs pair well with wooden bedroom furniture. Add a gilded mirror to the wall and throw a bright pillow on the bed.
(via 1, 2, 3, 4, 5, 6, 7, 8, 9, 10)
Spanish Style Bathrooms
Spanish Bathroom Windows
The glazed arched window is a constant in Spanish home design. A freestanding bathtub with vintage water faucets offers Old World charm.
Spanish Aesthetic Style
Even smaller and more minimalist bathrooms put emphasis on ornamental features.
Baroque Style Bathroom
Spanish Farmhouse Bathroom
The wooden vanity and free-standing bathtub offer a farmhouse vibe. Intricate flooring designs make for the ultimate backsplash.
Marble Sink
Spanish Country Bathroom
Cream Color Bathroom
For.a controlled bathroom space, cream color provides a soothing atmosphere.
Moorish Interior Decor
The wallpaper features a Moorish design prevalent in Spanish home designs.
Community Bathroom Layout
The Spanish style bathroom is a unique home design feature. You don't need a Spanish house to install a Spanish bathroom. The bathrooms focus on light fixtures and tile. Color tiles and old, rustic lights will create a Spanish bathroom.
Patterned tiles provide a heightened sense of decor. With light fixtures, a black chandelier would offer plenty of surprises.
(via 1, 2, 3, 4, 5, 6, 7, 8, 9, 10)
Spanish Backyard Designs
Exposed Beam Patio
Spanish Country Courtyard
A white stucco courtyard with a fountain in the center is a common layout among Spanish style homes. In this example, the Spanish design aesthetic is followed accordingly.
Covered Spanish Patio
Backyard Swimming Pool Design
Backyard Chimney
Open-Air Spaces
Spanish Patio Decor
Covered Patio Designs
Mission Revival Patio
Spanish style backyards feature patios or terraces. The outdoor space is made with terracotta tiles, stone, or brick. Swimming pools are another way to include color tiles and accents into your exterior decor.
You could include an outdoor fireplace or chiminea in your backyard. This would allow you to enjoy your backyard during the winter months.
(via 1, 2, 3, 4, 5, 6, 7, 8, 9, 10)
Frequently Asked Questions (FAQ)
How To Protect A Spanish Home From Insects?
DIY natural insect repellants include citronella, lavender, and eucalyptus. You can make a body spray by mixing 100 milliliters of lavender water with 20 drops of eucalyptus essential oil and 15 drops of citronella oil. Before applying, shake the bottle so the ingredients will be evenly distributed. The spray will last upward of six months. Commercial bug sprays contain chemicals that can cause harmful neurological damage.
What Is Mission Architecture?
Beginning in the 20th Century and through WWII, the Mission style evoked Spanish designs throughout North America. Mission architecture is characterized by materials such as adobe. The house designs were popular in California and the Southwest.
Inspiration for mission style buildings ranged from the grand baroque churches of the California missions to modest pueblos and ranchos of the Southwest region. Today, the style is also referred to as Mission Revival.
What Is Spanish Eclectic?
The term is a new way of referring to Spanish architecture. It could encompass specific characteristics like ornate wrought iron and wood balconies, colorful tiles, arches, and palm gardens. It may also refer to territorial or Pueblo styles.
Can I Add Churrigueresque Entryway To A Colonial Home?
With Spanish style architecture, you can pick and choose the elements you like and add them to your home. Adding a churrigueresque entryway to your home would not be a DIY project. You would need to enlist a professional contractor.
What Is Coquina?
A soft whitish stone made with crushed shells. The material was used to build Spanish style homes in the 19th Century. Today, coquina is used as a paving material.
Spanish Style Homes Conclusion
Spanish style houses will always have a presence in the US architectural landscape. Whether Spanish Colonial revival or Spanish Baroque, the styles will continue to be admired by new homeowners.
With new terms like Spanish Eclectic, the architectural influence of Spain and Mexico continues its natural development. If you have the square footage, your outdoor space would be enhanced by Spanish patio designs, for example.