15 Reasons You Need a Breakfast Nook
Kitchens get a lot of attention in the home. Whether you have homework going on at the counter every day or evening drinks with friends once in awhile, you usually need as much surface space as you can get. Countertop bars only work for you when you have enough counter space elsewhere for your cooking needs and that's not the majority of us.
So how do you accommodate for weekend brunches and coloring parties when there's no surface to spare? You put a breakfast nook in your kitchen. It might sound like a bit of work and you might have to sacrifice a little cabinet space but in the end, you will be glad you added one. Still need convincing? Here are 15 reasons you need a breakfast nook to help you make up your mind.
When you think of a breakfast nook, most likely something like this bright spot comes to mind. Window seats make one of the easiest spots for breakfast nooks in the world. Pull up a table and chairs and suddenly your window seat is being used to it's full potential.
Don't have a window seat? No worries. Use an empty corner in your kitchen and either install low cabinets or set up temporary benches by a table and chairs. Just add pillows and voila.
Many old houses have small dark nooks that are hard to use. Fill one in your old home with a table and booth to create the coziest breakfast nook you've ever seen, perfect for rainy days and dark winter evenings.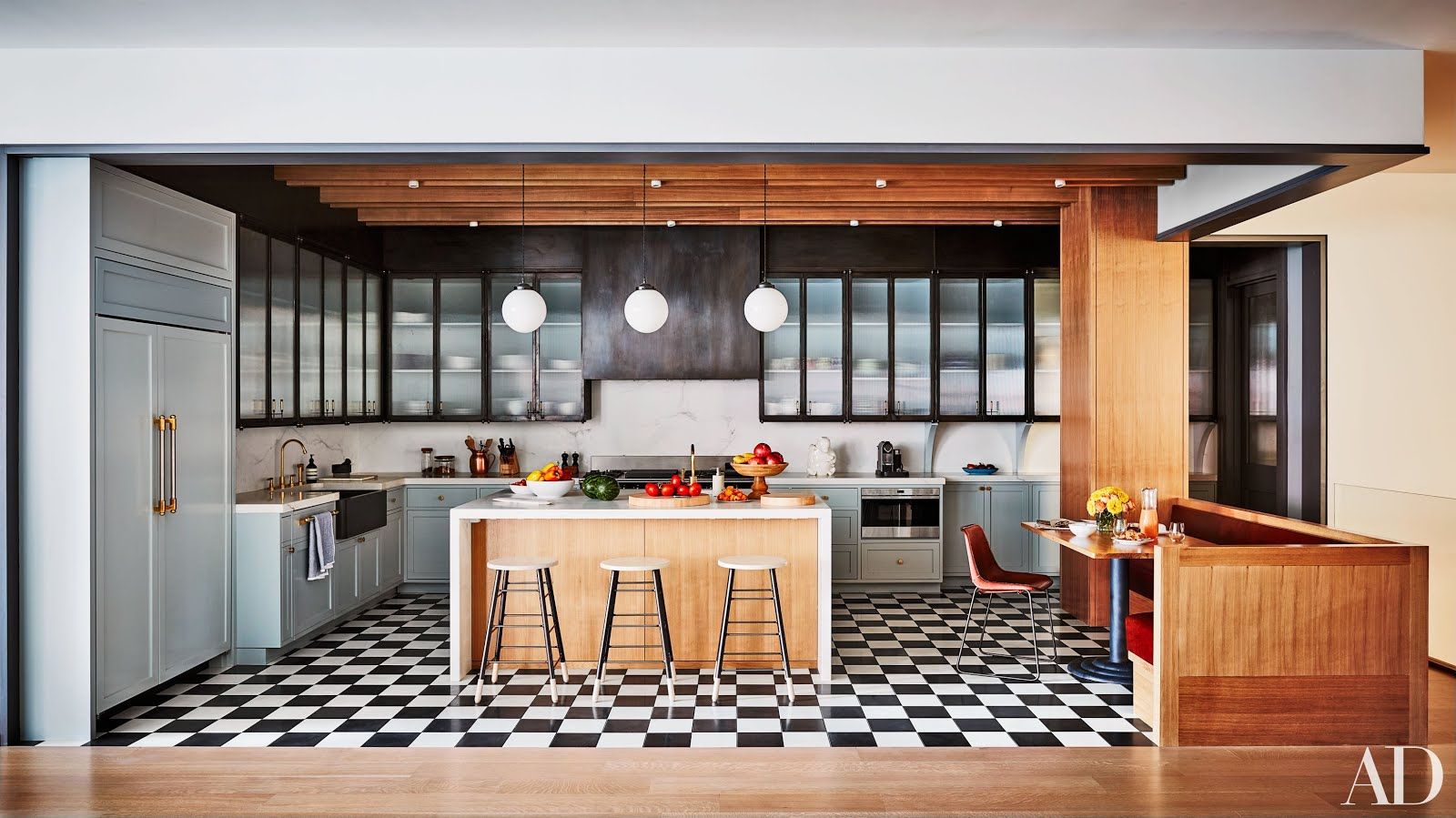 Maybe you have the opposite problem. More contemporary homes have open floor plans in place of little nooks and crannies. Help give your kitchen some definition by building a breakfast nook on one side. The back of the booth keeps everything within eye's reach but helps to mark out where the living room starts.
Some kitchens have a space that is meant as a dining area but seems a little tight for all those chairs to fit comfortably. A breakfast nook is the perfect way to give the odd space some purpose and style that actually fits.
A butler's pantry is a great feature for many homes, but sometimes it ends up creating an extension to your kitchen that you didn't really need. Do you use the floor space as living area or fill it with cabinets that you don't actually need? Neither. Use the space for a breakfast nook and you'll find that it will seem like it always belonged.
Just like you can fake the built in bookshelf look, you can also fake the built in breakfast nook, because they always look best when they seem like they've been there from the beginning. Build your bench into the wall to give it a sense of permanence.
A breakfast nook doesn't have to be large to make an impact. Make it span the window in your kitchen and when you've added a cushion, it will still be the comfiest place for coffee each morning.
Don't have a corner free? Not a problem. Make a long breakfast nook that spans a whole wall! This is the perfect solution for small homes that need to be wise with their space. You'll still be able to fit all your family and friends in on a long booth.
With all those pastel breakfast booths, you're probably dreaming of yours in light blue or green. But please feel free to shake things up with a bright red seat. It will certainly pop so much better in a modern kitchen.
However, if pastel is just your jam, go all out and infuse your breakfast nook with patterns. Floral pillows in pale tones will make you feel like you're having breakfast in an English cottage and who can say no to that?
Rustic kitchens with neutral shades will definitely benefit more from all the linen you can afford. Perfectly wrinkled curtains and throw pillows will make even the newest breakfast nook seem just a little worn and traditional, like a breakfast nook you'd find at your grandmother's family farm.
One ever present problem at the breakfast table is the fact that your books are probably too far away. Installing a bookshelf behind your breakfast nook will give you easy access to your current read and create good conversation when hosting for friends.
If a full bookshelf seems entirely too daunting for your kitchen's breakfast nook, try a couple simple shelves instead. It's a great way to fill a windowless space above your nook's bench and with just one or two shelves, things won't seem too cluttered for your eyes in the early morning.
At the end of the day, you will thank yourself for adding a breakfast nook however you can into your kitchen. Even just that much more surface space add so much potential for family gatherings and projects and parties. Your new breakfast nook will become your favorite place in the house, promise.