How A Kitchen Table With Bench Seating Can Totally Complete Your Home
Benches aren't just for picnics anymore. They're becoming increasingly popular in interior decors and not only in the case of rustic interiors. The fact is benches have a lot to offer and they can often be the better choice, especially in the kitchen.
by Christopher Peacock
For example, a kitchen that has large windows or a glass wall, you'll most definitely want to include a table somewhere in that area. Choose to have a kitchen table with bench seating if you want unobstructed views. Sometimes it's best to look at what benches don't have to realize what they can offer.
by David Burroughs
There's also the option to use kitchen bench seating to balance out the décor if, for example, your kitchen also features a bunch of curved lines. Or maybe if the bench is also curved, the décor would actually become more cohesive.
In either case, kitchen benches are a wonderful option for large families. They bring everyone closer together and connect the ones sitting side by side in a way individual chairs can't.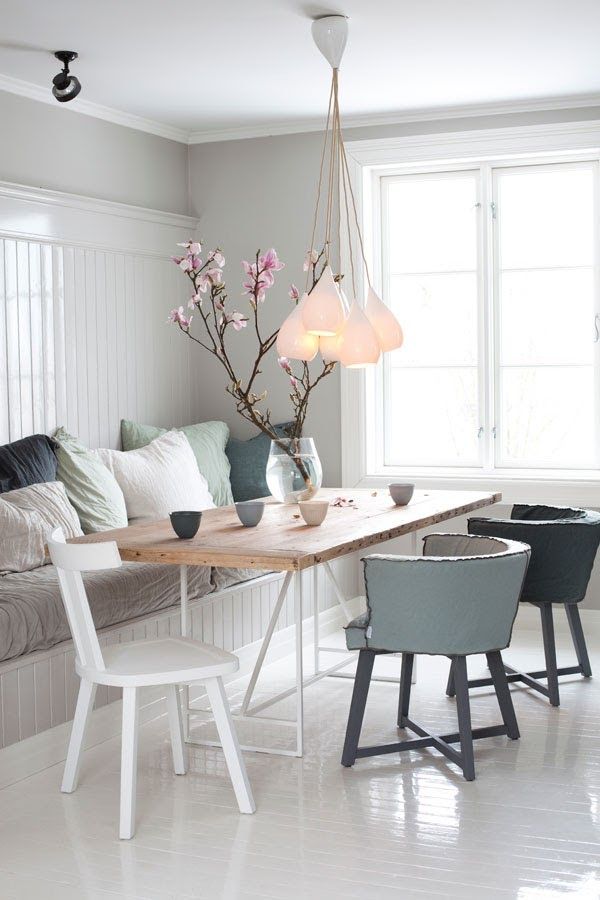 Of course, you can combine different types of seating. You can place a bench against the wall if your kitchen table is in a corner and then add a few extra chairs.
Benches are also great if you want to get that rustic look that picnic tables usually feature. Use them in combination with a wooden table.
by Joe Fletcher Photography
Photograph by Bernard André
And don't forget about how practical benches can be if you decide to opt for a design that has built-in storage. These are usually used in kitchen nooks and offer hidden storage that can be really useful. This type of benches also feature comfy cushions and tend to look a bit more robust.