Jack O'Lantern Wine Stopper DIY Project for Halloween
Keep reading to find out how to make this lovely Jack O'Lantern Wine Stopper. This do it yourself craft combines two things I love: Halloween and wine. Those are the best kind of projects! Plus, you get to drink the bottle of wine so you have somewhere to put your finished project! If you love wine and Halloween I suggest you give this craft a go!
They look great sticking out of a wine bottle or sitting on bar cart decorated for Halloween. These Jack O'Lantern Wine stoppers would also make a great gift to give to a friend or a hostess. So keep on reading to find out how you can make your own wine stoppers!
Materials:
Plastic or paper bowl
Plastic spoon
Water
Wine cork
Paint
How to make a Jack O'Lantern Wine Stopper:
In a plastic or paper bowl, pour in some plaster. You will want enough to fill the whole mold. I suggest airing on the side of having extra than too little.
Next, pour some water into the plaster. I would start by pouring a little in and mixing it and then adding more water if needed. You don't want your mixture to be too runny.
Thoroughly mix together the plaster and water and then pour it straight into your mold.
Stick the wine cork into the opening of your mold.
Make sure to wipe away any excess plaster that ran over the top of the mold as it will harden onto the Jack O'lantern. Let the mold dry for an hour until you take it out.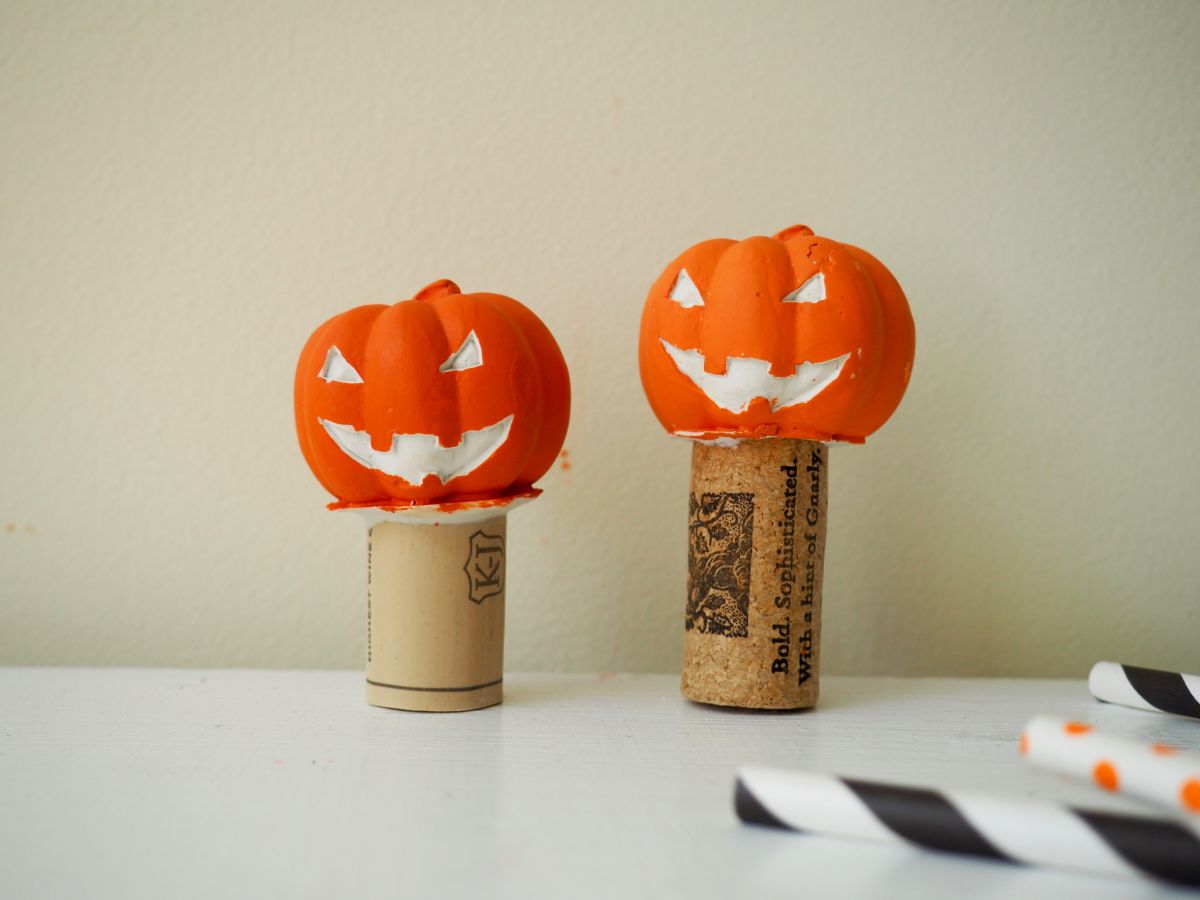 Once your Jack O'lantern is dry, you can go ahead and paint it whatever color you want. Now it's time to crack open that wine and put your new Jack O'Lantern stopper to good use!