Flat Roof House Design Becomes The Phoenix Of Home Architecture
Flat roof house designs are returning to the home architecture landscape. Popular over a century ago, today, homeowners are rediscovering the forgotten benefits of the roof style.
Le Corbusier's "Five Points of Architecture," mentions how flat roofs with garden terraces serve both harmonic and domestic utility. The famous architect was in favor of flat roofs as they served more than one function.
"The roof gardens will display luxuriant vegetation. Shrubs and even small trees up to 3 or 4 meters tall can be planted. The roof garden becomes the most favored place in the building," according to Le Corbusier's design manifesto.
Flat Roof Design Concepts For 2022
The following examples illustrate the latest in flat roof designs.
Modern Flat Roofing System
This example, from Johan Sundberg, is in Trelleborg, Sweden. The home is a summer retreat. One side of the building is cantilevered over a slope.
With flat roofs, single-ply materials are popular in the US. Whether imported from Europe or made domestically, these high-tech products have proven to be effective in various climates.
Single-ply wide-width sheeting is used on low slope roofs. Flat roofs have fewer seams than asphaltic rolled roof systems. To install the sheeting, you don't need a torch or hot asphalt. Installation is easy as the sheeting comes with prefabricated detailing accessories.
Simple Flat Roofing
This flat roof design in Höllviken, Sweden is by architect Johan Sundberg. The home has a modern and nature-infused structure.
The exterior walls are clad with clay bricks, allowing the structure to connect to the garden and natural environment.
Two Floors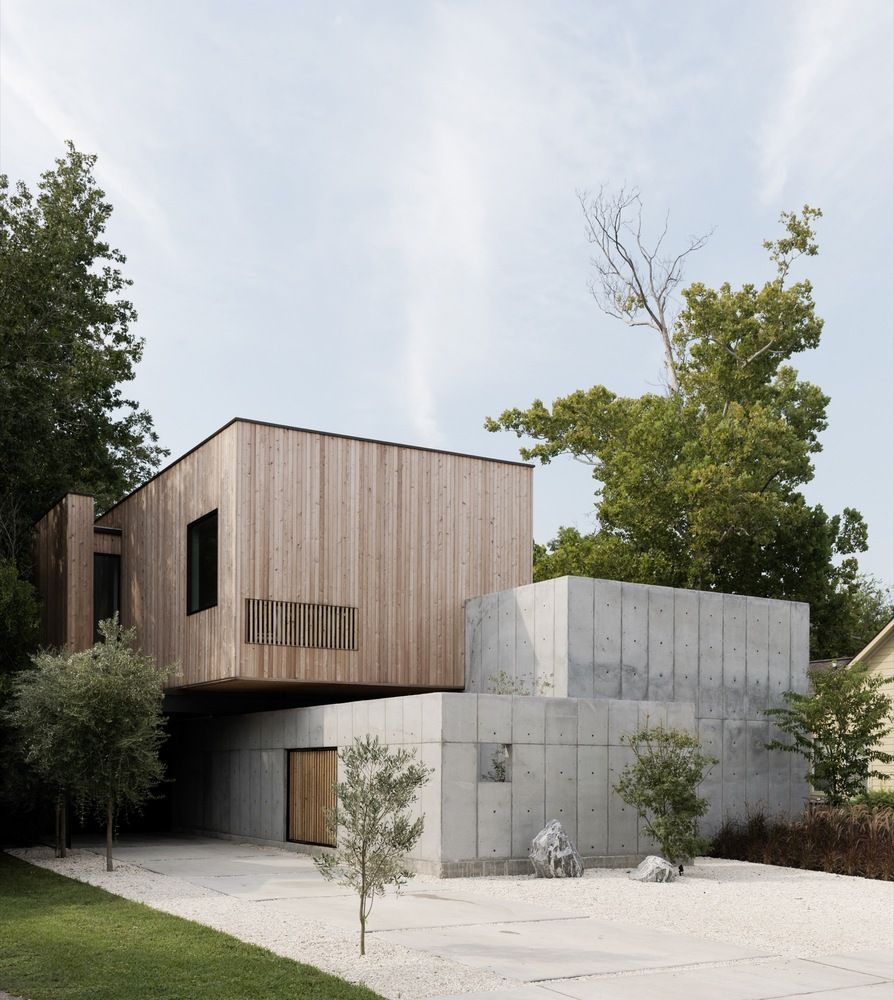 This is the Concrete Box house in Houston, Texas. It was designed and built by Robertson Design. The project consisted of three goals: a well-defined and planned entryway, simple and pure materials, and a sculptural design.
The architects designed the building into three boxes, each with a separate function and all three with flat roofs to emphasize their clean geometry.
Eco-Environment Flat Roof
The RoadRunner Residence in Austin, Texas, by North Arrow Studio, wanted to create a floating effect. To achieve this, the designers created a section of the house on stilts, helping it to blend with the landscape. One side of the house is made almost entirely of glass.
Residential Flat Roofing
The Guaiume House is flat-roofed residential structure that celebrates classic Bauhaus design. Located in Campinas, Brazil, it was created by 24.7 Arquitetura Design.
They had two goals for this project. One, connect the house to nature and the terrain. Two, optimize ventilation. To achieve both, the architects organized the spaces vertically, giving the house four levels and a flat, clean roof.
Raised Building
When ONG&ONG Pte Ltd designed this bespoke residence in Singapore, they aligned the structure on one side.
To optimize space, they designed a layout that includes a garden and lap pool. They gave the house a flat roof, emphasizing its clean and modern geometry.
Modern Roofing Style
The Ramos House in Mexico City by JJRR/Arquitectura features one side made of glass. The foundation is shaped like a triangle.
A custom design was the only option when dealing with this challenge. They decided a home with a flat roof that had three levels, including a basement floor, would be best.
Concrete Elements
The Wooden Box House by Moloney Architects in Ballarat, Australia offers an eclectic style. The home blends contemporary architecture with Victorian design influences.
Wood Design
ZIM Arquitextura envisioned this flat roof house in Tigre, Argentina. The objective was to create an inviting space. The result was two types of spaces. One, is a public, a social area clad in concrete. And the second is a private area inside a wood structure.
Indoor Outdoor Design
A minimalist flat roof dwelling built by Frederico Valsassina Arquitectos in Colares, Portugal. This house communicates with nature and its surroundings. The designer created the impression of being inside and outside simultaneously.
Elegant Roofing
Located in Jundiaí Mirim, Brazil, this flat roof home was designed by Aresto Arquitetura. It takes full advantage of its steep slope foundation. The flat roof contrasts with the topography.
Multi-Story Flat Roof
This modern dwelling was designed by Live Incorporadora and is located in Vila da Serra, Brazil. The owner has a passion for beer production and this was reflected in the design of the house which includes a brewery on the first floor.
Modern Japanese House
Flat roofing styles vary according to function and design. Located in Ichihara, Japan, this project is from Kurosawa Kawara-ten.
The first challenge was they couldn't build on one side of the lot. Instead of an L-shaped structure, they built a two-story home that splits at the center of the ground floor. The design allows the top level to cantilever.
Sloped Structure

Flat roofs serve multiple purposes. Architect Luciano Kruk envisioned the Ecuestre House in Buenos Aires. The challenge was the trapezoid-shaped lot. The second issue was how it sloped towards its center. The solution: build the house on a platform.
A flat roof was chosen to level the structure. The rugged and simplistic nature of the exterior is also a characteristic of the interior design of the spaces.
Mixed Materials
Envisioned by b l a n k s t u d i o, this flat roof design is in Chiang Mai, Thailand. Surrounded by flowers, this open, multidirectional structure connects with nature and its surroundings. The flat roof maintains a low profile. Meanwhile, the extended terrace and stone wall offers a contrasting vibe.
Frequently Asked Questions (FAQ)
FAQ
Is Torfoleum Insulation Good For Flat Roofs?
The peat-based material reduces heating expenses by 50 percent. Torfoleum was first used by German architects during the Bauhaus design movement. 
What Is A Holistic Flat Roof System?
A system utilizing the impact of radiation and convection on improving indoor climate is a holistic flat roof. Holistic roof systems transfer heat from a structure. 
How Can You Make A Cool Temperature Flat Roof?
In hot climates, add a protective layer that has a high albedo. You could also replace the top layer of a flat roof with a reflective material. The cheapest way to increase the albedo of a flat roof would be to paint it. 
Many professionals believe polyvinyl chloride (PVC) roofing membranes are the best single ply materials for flat roofs. PVC is either processed petroleum or a natural gas and salt mixture. It's sold in large rolls with a bottom ply, flexible fiberglass mat, a weathering film, and acrylic finish.
How Does A Flat Roof Stay Cool?
Cooler temperatures are achieved by emitting longwave radiation. The structure gains heat when it absorbs shortwave solar radiation and longwave diffuse radiation.
What Is A Roof Pond System?
A system where water is stored in a plastic bladder and liner, and then placed on a corrugated metal ceiling deck which increasing thermal coupling with the home. Meanwhile, a movable insulation panel rests above the water. The water mass above the metal ceiling gathers, stores, and dissipates heat energy to ensure suitable indoor conditions.
Flat Roof House Conclusion
A flat roof is almost level, in contrast with the many types of sloped roofs. A flat roof slope is ten degrees, which allows the surface to open so it can be used as a terrace, living space, or garden.
Flat roof systems are cheaper in the beginning but can become more expensive in the long-term. Water leaks are harder to locate and repair on flat roofs. And pebble roofs are harder because you can't see the roof structure.
If you're thinking about installing a flat roof, the most important thing is planning. The more planning that you put into your roof installation, the better the results will be. As the old saying goes, "poor planning promotes poor performance."