The Enduring Appeal Of Wood: An Element For All Design Styles
The enduring appeal of wood — no matter what new materials are developed and discovered, it is always an appealing choice for home furnishings and accessories. All throughout history, wood has been turned into furniture not just for its ease of manipulation and construction.  Its warm hues, beautiful grain and durability make it a favored choice for all styles of home decor, from modern and contemporary to traditional.With a constant supply of new wood designs being created by today's designers, its popularity shows no signs of waning.
Many design shops like Wood Anchor make it a point to use sustainably harvested or reclaimed wood for their furnishings. This custom fabrication shop/design-build studio uses reclaimed and locally harvested lumber and is currently the only reclaimed wood company in North America specializing in Landfill Diverted Elm.
"Modernism inspired by the past" is the tagline for Ark.ing furniture, which makes custom furniture and design solutions.  The company says Ark.ing is short for 'Ark making' because they are "inspired by the idea of an ark—a solid, durable vessel made of wood, lovingly crafted to hold what is valuable and above all built to last."
In the same vein, Coolican and Company produces small batch furniture that they call "Endlessly Durable – Purposefully Made." They aim to produce furniture that lasts, with "an aesthetic you won't tire of, and craftsmanship that won't give out."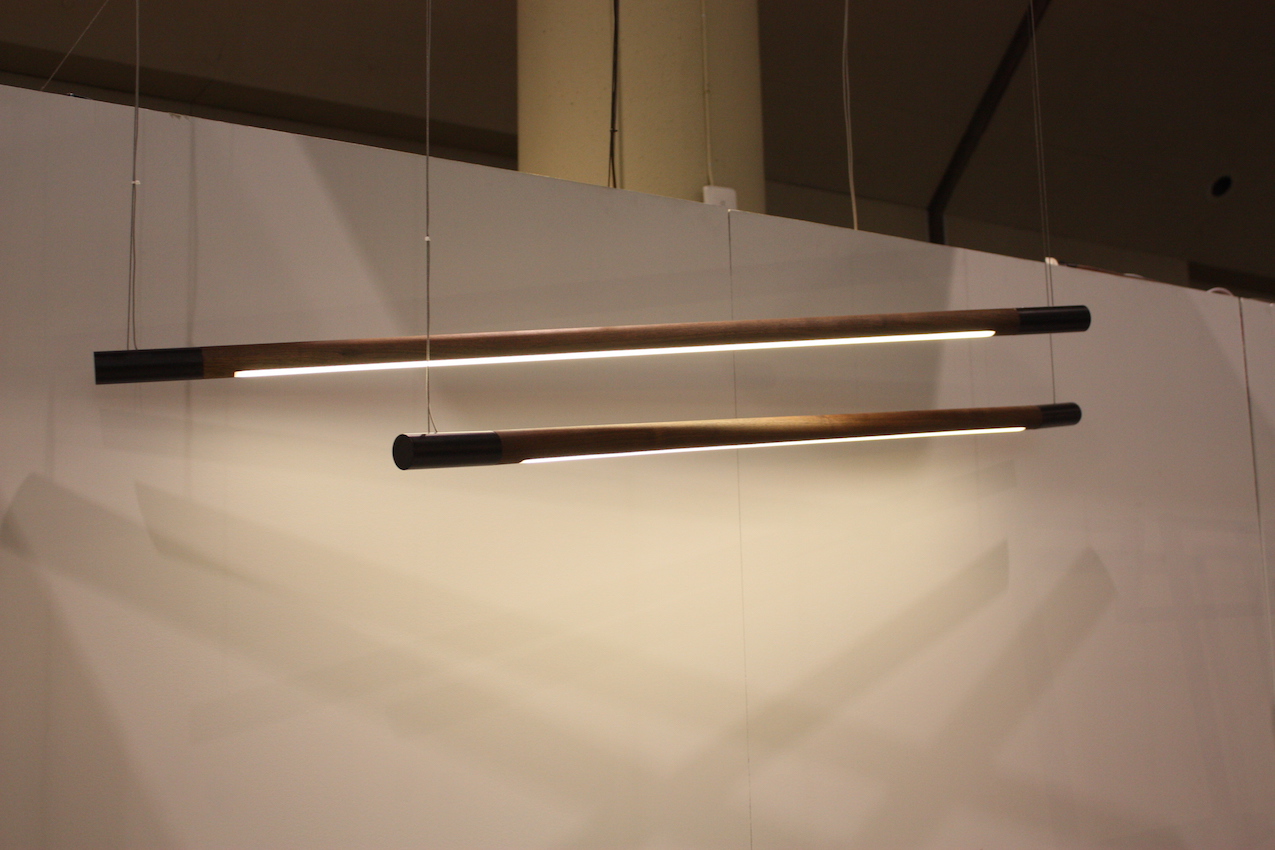 Some of the most intriguing wood pieces around are those by Kino Guerin. As an artist, he set himself the challenge to make furniture from a unique piece of wood with no legs, crossbars or supports. Guerin's designs have sinuous curves and shapes that seem to defy the qualities of the medium.  In short, his ability to manipulate what  we typically consider a rigid medium is nothing short of astonishing.
Michael Monroe, artistic advisor for ArtfulHome has said:, "Kino Guerin is a master at bending a rigid material to get this beautiful flow and movement. It is not easy to do. These pieces look as if they are effortless, but they are technically very hard. He creates an elegance. A beautiful, lyrical flow."
Even in modern settings, live edge pieces are having a moment thanks in part to the gorgeous wood that designers are sourcing and reclaiming.  Metal Wood Studio specializes in custom life edge furnishings and accessories that combine beautiful wood with metal, in an aim to create things that last for generations. The natural edge feature, made popular by George Nakashima, father of the American craft movement, is a popular way to bring warmth and life to a room's decor.
Canada has a wealth of resources, including beautiful wood.  One of the most active (and effective, we think) marketing efforts is Ontario Wood, which is part of the Ontario Wood Products Export Association (OWPEA), a province-wide association of wood product manufacturers and related services.  They can be found at all the major home design shows, featuring various designers and artists who use wood from Ontario.  The styles represented run the full gamut, but all feature the natural grain and other design attributes of wood.
Unlike mass-produced wood furniture, today's handcrafted designs focus on sustainable woods and those that are salvaged or reclaimed. Some companies take the reclaimed aspect to the next level, creating pieces that are completely up cycled from wasted materials.
Wood in all its forms — slabs, slices, veneers, turned pieces and reclaimed lumber — play an important role in any interior decorating project.  Whether your decor is wood-heavy traditional or rustic, or even if it's minimalist modern, any type of wood will add warmth and interest to your space.  So many design options exist that figuring out how much to wood use and in what pieces is driven entirely by your taste and your budget.