Open Kitchen Shelving And The Flexibility That Comes With It
Open shelves, much like glass cabinet doors, open up your storage areas and put everything on display for everyone to see. When we put it like that, it doesn't sound that great. With glass kitchen cabinet doors things are a bit different. They suggest that the contents of the cabinets are either valuable or not necessarily meant to double as decorations or focal points. Open kitchen shelving, on the other hand, sends the message more clearly.
There's a lot to love about open shelving and the only disadvantages are either related to personal style preferences or the lack of privacy. But let's focus on the pros first. The biggest advantage of all when you have open shelves in the kitchen is the fact that you can easily access everything that's on them. You can see everything at a glance and quickly grab the item you need. Nothing is out of sight or out of mind.
All this openness brings to attention another detail: the function of these shelves. The practical thing to do would be to fill the shelves with items that you use on a daily basis. This way they'll always be right there, easy to grab and easy to use, with no need to open and close doors or drawers. Another option is to use the shelves as display surfaces for decorations such as ornate plates, framed photos and other things. Either of these options is great as long as it suits your needs.
Then there's also the budget concern. Open kitchen shelving is cheaper than cabinetry and the installation cost is also reduced in this case. Of course, you don't have to give up other types of storage in favor of open shelves. Cabinets have their own advantages such as the fact that they're roomy and that they hide the things you don't want to look at every day, keeping them safe and concealed. If you find both types practical, then choose a mixed design.
In a mixed design you could have black kitchen cabinets and white open shelves for visual contrast or grey kitchen cabinets with matching shelves for a cohesive look. On the same note, two-tone kitchen cabinets can be an interesting option if you want to play with colors and to create a dynamic decor. Another way to add color to the kitchen is by filling the open shelves with all sorts of items just as cups, containers, dishes and other things that contrast with the wall behind them. But color is just one of the things you can focus on when furnishing and decorating a room.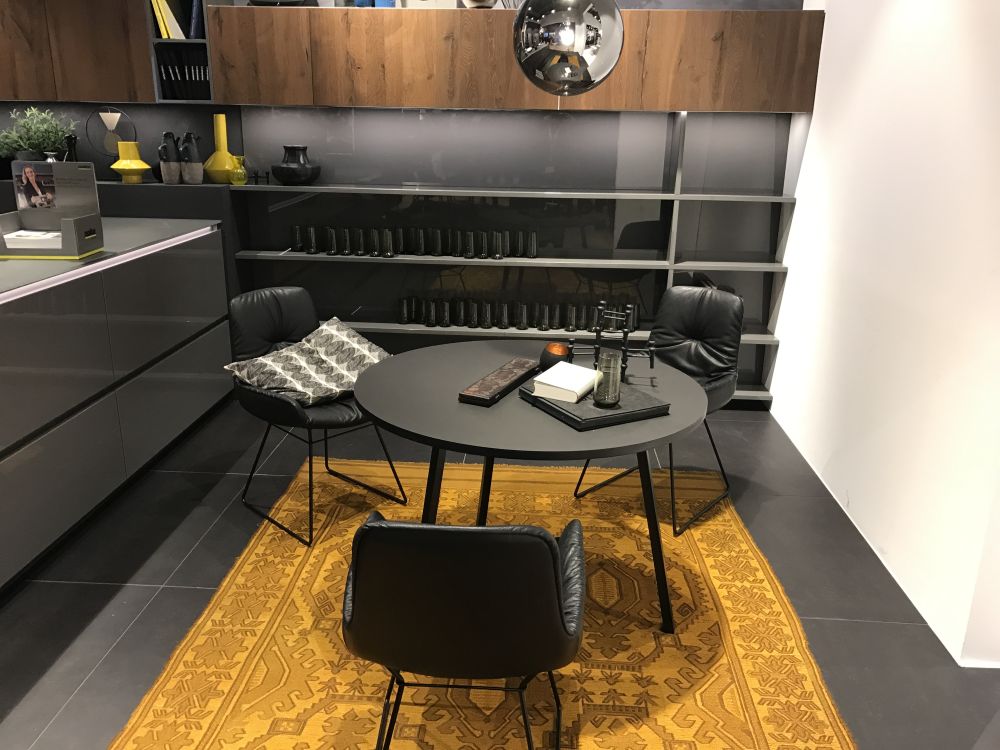 Space-efficiency is another wonderful advantage that's linked to open kitchen shelving. Let's say your kitchen has an odd layout or you have some empty corners to fill. Corner kitchen cabinets are one option but if you feel like they take up too much space or they make the room feel small, use open shelves instead. They can fit in all sorts of odd spaces such as nooks between the door and the wall or above the doors and windows.