Unconventional Hong Kong House Makes The Garage Part Of The Living Space
This is a house located in Hong Kong, a place where space is always a problem. However, for every problem there is at least one solution. In this case, the architect responsible for the remodel of the house managed to turn the space into an open and airy home.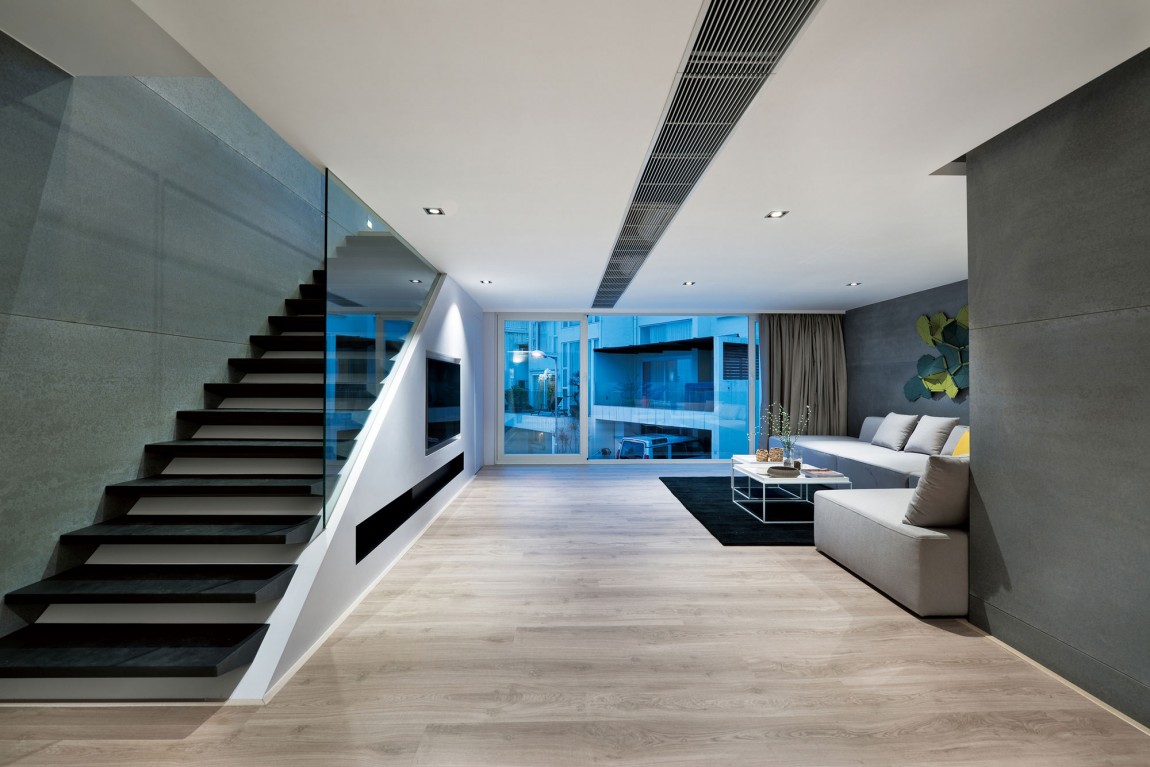 The 455 square meter house was restructured and remodeled by Millimeter Interior Design. It now features a split level design but, unlike other projects with the same approach, this one doesn't feel divided. Instead, all the areas are connected.
When we say all the areas we really mean it. Even the garage is part of the stylish and luxurious design. You can see it here as it becomes part of the living area.
The overall design is simple, modern and very well planned. The combination between a TV wall and a staircase wall is simply gorgeous and the gray color palette suits the mood perfectly.
The kitchen is part of the open floor plan too. It's a long and narrow space with plenty of storage surrounding it. The accent lighting gives it a sci-fi inspired look.
We love the way all the areas seamlessly combine. For example, take a look at the dining area. It looks more like a fancy architectural artifice and it wonderfully combines style and function.
Follow the black staircase and you reach the upstairs zone, a more intimate and less open area. Here you can find the master bedroom, with long curtains and sliding glass doors that connect it to a large terrace. The light wooden floor adds warmth to the room while gray remains the main color.
To maintain the same openness as in the rest of the house, the architect designed the en-suite bathroom with transparent glass walls. This way the two areas become way while remaining separate.
The home office seems to be the only room in the house with solid walls separating it from the rst of the spaces. It's a simple-looking space with chic and modern furniture, open shelves and a beautiful desk with a wooden base. It doesn't lack style either thanks to the sculptural accent piece displayed here.