Fun With Throw Pillows – History And Decorating Tips
The pillows that we use today weren't always as soft or as common. In fact, their history might surprise many. We don't really know when the first pillows were conceptualized but there are some really interesting specimens that survived from ancient Egypt, China and Mesopotamia. There are also ancient carvings depicting royalty seated on cushions. Interesting fact: ancient Mesopotamia had a sort of carved wooden neck rests and some scientists believe that their main role was to keep insects from invading the brain.
Ancient Egypt left us some interesting head and neck supports that look like very low stools. The Japanese Geisha also used something quite odd: a tall pillow known as taka-makura that elevated their head and neck without touching the hair.
The Chinese believed that soft pillows stole their vitality so they used pillows made of wood, leather, ceramic, bronze or bamboo.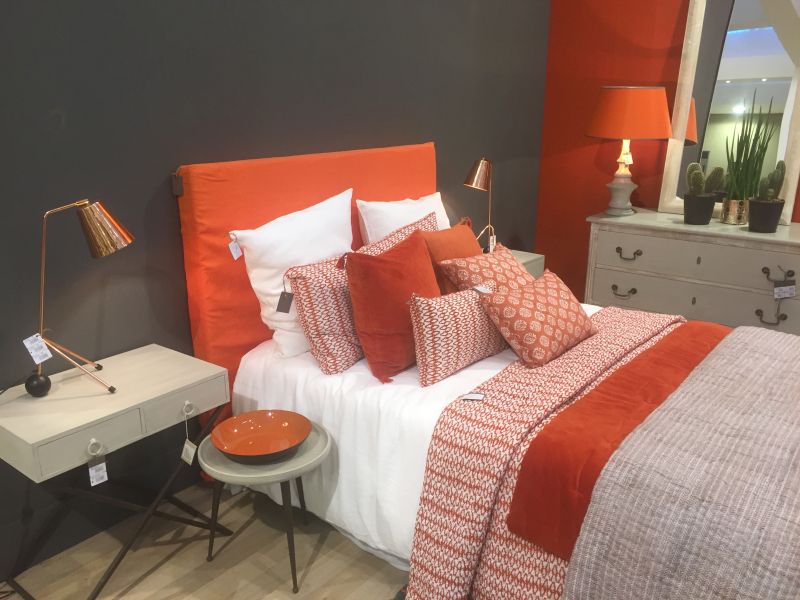 In ancient Egypt pillows were a symbol of wealth and prestige and they were used to carry and display ornamental and precious items such as jewels. The Romans also used pillows to present gifts to the bride and groom during their wedding ceremony. We still practice a similar ritual today.
Ornate or embroidered pillows were once only for the wealthy and the royalty. In fact, in the Europe of the Middle Ages soft pillows became a status symbol and King Henry VIII even banned them for everyone except pregnant women.
Up until the 1800s people used to sleep in a position that required them to use a combination of a large bolster pillow and two or three square ones. They believed this position was beneficial for resting.
Became gradually became increasingly popular and common. The modern ones come in a huge variety of different types with all sorts of material and filling options. There's a clear distinction between natural filling such as feather or wool and the synthetic type like foam, latex or polyester, the latter being an alternative for those allergic to feathers.
Today we use numerous different types of pillows. Throw pillows are among the most common. They're small and used for decorative purposes and they can be easily tosses onto a chair or sofa to add a touch of color to the space.
Throw pillows come in a variety of shapes and sizes and there's no standard look for them. However, is a pillow is larger than 23" then it becomes a cushion.
Other types include knife edge and piped pillows. The first type has sharp corners and a simple and clean look while the other features cord sewn into the seam as a decorative detail.
Box pillows have depth and dimensions and they come in a variety of different shapes and sizes. This is a style that can sometimes suit a certain type of decor or a type of sofa or chair.
Flange pillows have fabric covers that extend out from the side seams. They're usually considered rustic or traditional and don't really suit a modern decor where simpler and cleaner designs are preferred.
There was a time when embellished or decorative pillows were all the rage. These pillows were heavily decorated with fancy trims around the edges, beading, tassels and buttons. We still use some of these details on custom pillows.
Other types include the cushion which is usually meant to be sat on, a bolster or toll pillow which has a cylindrical shape, the bed pillow that comes in standard, queen, king and euro sizes, the body pillow which is great to hug and the sham which is basically just a decorative cover for a pillow.
Pillows started being used as decorations in Europe somewhere in the Victorian era. Decorative pillows for the couch or sofa are still an important feature even today.
Decorative throw pillows can make a dramatic statement in some cases. For instance, the pillows can contrast with the sofa or couch and they can bring a touch of color to this part of the room while also making the whole space look and feel more comfortable.
Even if the sofa or couch already has a bunch of pillows you can still add some more for contrast or to create an interesting mixture of patterns and textures.
Mix and match different of pillows or different styles and colors if you want to create an original decor. For instance, a bolster pillow can be used in combination with box and throw pillows.
There are all sorts of ways in which you can match some simple and cheap throw pillows to the decor of a room. For example, these ones match the striped wall behind the couch.
Play with different shapes, sizes and colors and also make interesting combinations of textures and materials. If the sofa can easily stand out on its own, opt for simple and neutral pillows that blend in.
Decorative pillows for bed displays are also a thing. It's easy to get carried away but, like all things, pillows are best when used in moderation. So don't overwhelm the bed with dozens of pillows. A few well-chosen ones would be enough.
Similarly, a sofa or sectional only needs a few throw pillows to truly feel comfortable. Sure, there's strength in numbers but that doesn't always apply when it comes to interior decor.
Pick a combo and stick with it. If you like a certain combination of colors then you can use pillows that feature only those colors. They can have different shapes, sizes and prints.
Sometimes simplicity is the best course of action. To make a space look serene and comfortable, avoid using bright and bold colors and stick with neutrals and classical combinations.
Keep in mind that throw pillows are only of the many accessories you can use in a space so feel free to match them to your wall art, area rug and other elements present in the room.
Obviously, you won't be sleeping on all those decorative pillows at night to come up with a simple system that lets you store them. You could put them in baskets or on the bench at the foot of the bed.
Find inspiration in your surroundings and always look at the big picture. The throw pillows you toss on the sofa should look great in context so find a way to link to the rest of the decor.