27 Space-Saving Design Ideas For Small Kitchens
When you have a small kitchen, you often don't even feel like going into that room. It's just not inviting to always feel like you don't have enough space for prepping dinner or even for washing the dishes. But that's sometimes because it's not designed right. A tiny kitchen with a functional décor is actually not that bad. It's not as good as a large kitchen but it's still ok. So what could you do to make a small kitchen inviting and more practical?
Use the space on the walls.
In a small kitchen it's difficult to find the space for all the storage you need. You can have wall-mounted cabinets and shelves but that couldn't be enough either. So what else can you do? Well, you can use the space you have left on the walls. For example, you can have hooks where you can hang all sorts of utensils and you can put them above the sink or under a cabinet.
Hide the seating.
If you have a small kitchen, then you probably don't have enough space for an island. If you do, then it's great because you get to have even more storage space and a great prep surface. If not, you can at least have a table. Underneath the table you can store the chairs and stools. It's a great idea because this way you can get them out of the way but you can still use them whenever you want.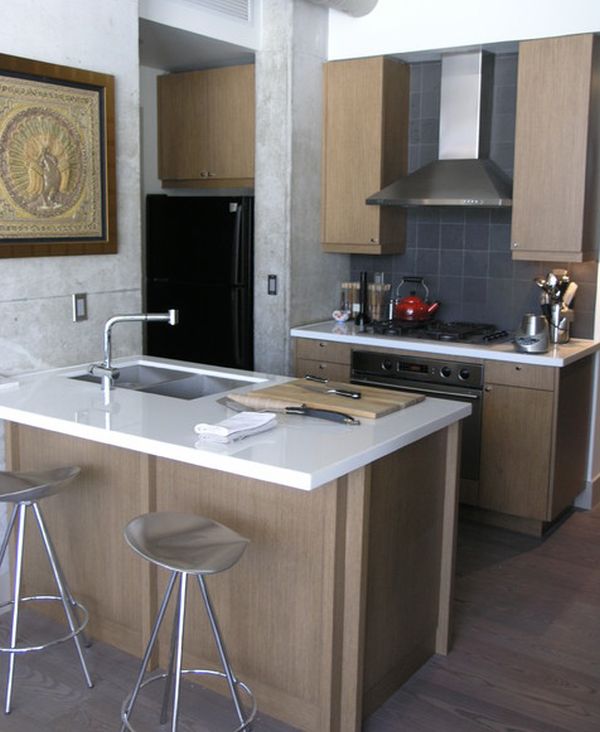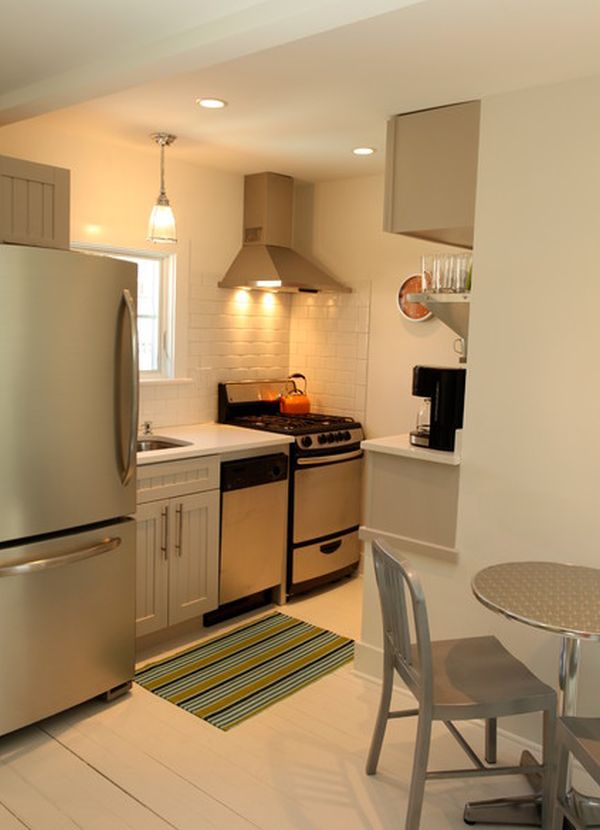 Use the corners.
The corners in a room are usually unused space that just goes to waste. But when you don't have much space to work with in the first place, you kids want to take advantage of every inch you have. So why not use the corners? You could have a clever storage space in the corner for small items, maybe for spice jars. You could also have furniture with custom-designed drawers that fit in corners.