Patchwork Tiles – Mix And Match Your Favorite Colors For A Personalized Look
Sure, decorating with simple, monochromatic tiles has its perks but how about a more unusual approach? Don't let your home become just another predictable space for your guests to add to the list. Use pattern and colors or, better yet, mix and match them for a unique look. Need a little bit of inspiration? Try these ideas:
Bring the fun outdoors.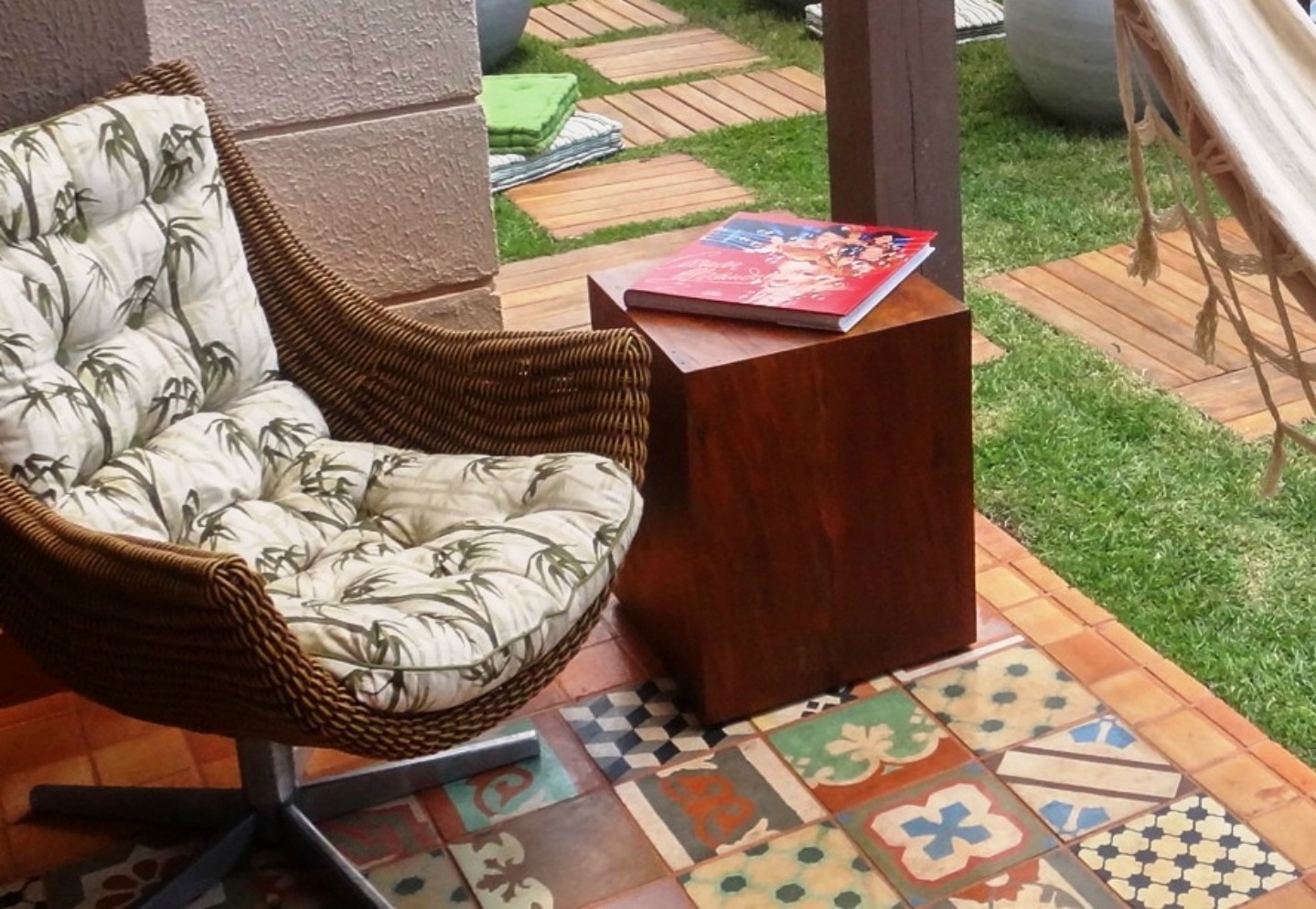 Tiles are excellent for outdoor spaces such as the patio or the terrace. They're easy to clean and they offer you an infinite number of possibilities when decorating. Instead of choosing a single color or pattern, pick your favorites and mix and match them in any way you please.
A cozy look for your breakfast nook
If your kitchen is big enough to also incorporate a breakfast nook, try to make that particular space stand out and look different from the rest of the room. You can do that with tiles. Since it's a tiny space, maybe you can gather some leftover pieces featuring different colors and designs.
A different kind of décor for your bathroom
Usually, in the bathroom, the walls are either partially or entirely covered with tiles. Either way, this gives you the perfect opportunity to put this new plan into action. Create a playful mosaic of colors on one of the walls, on the floor or cover the exterior of the tub with the tiles you've chosen.
Eye-catching kitchen floors
Giving the kitchen a bold and cheerful vibe is actually a wonderful idea. Make it feel inviting and try a playful approach when decorating. Use patchwork tiles for the floor and keep the rest of the room simple and neutral. It's fun working with these tiles but don't get carried away.
An inviting entryway
I personally think tiles are the best material to use for the entryway floor. They're easy to clean and this way all the mess stays contained. But being practical doesn't also mean you have to be conservative when decorating. Here are some fun ways of using tiles for this area of the house.
Patchwork kitchen backsplash
If I had to pick a place where to use patchwork tiles in my kitchen it would be the backsplash. It's the perfect accent feature to use as focal point for the room. If the furniture is simple and neutral, then the backsplash takes center stage. And you only need a few tiles so you can use leftovers from other projects.
An unconventional bedroom
It's not very common to use tiles in the bedroom, especially on the walls. However, this look can work if, for example, your bedroom has an industrial-inspired interior design. Then you can cover an entire wall with tiles. But don't make it look boring. The material is unusual for this room so make the design look interesting too.
Living room accent features
In the case of the living room, there are more options for using tiles than you think. If you have a fireplace for example, then you can turn that wall or portion of it into a focal point for the room using patchwork tiles. Another option can be to use tiles on the floor or on the ceiling.