Decades of Iconic Chairs Highlighted at IDS 2016
Thousands upon thousands of chair designs exist, and new ones are created every day. But what makes some iconic, earning them a celebrated place in design history and enduring popularity? In some cases, novel materials and processes make the chair special and in others, it's simply remarkable lines and a pleasing aesthetic.
Here's a collection of iconic chairs from across the decades that was featured at IDS Toronto in 2016. While IDS 2017 is just around the corner, these chair designs are just as interesting today as they were the day they were created.
Cord Chair by Jacques Guillon
Jacques Guillon, known as Canada's father of industrial design, created his Cord Chair in 1953. While it is more than half a century old, the design is still appealing today. In fact, this chair was not produced for 40 years until 2009, when Avenue Road began making it again. Avenue Road is a leading Canada-based  showcase for classic and contemporary furniture designs. The Cord Chair's delicate appearance belies its strength and durability.
Tufted Bench by Joy Charbonneau
Fast forward 50 years and we have the Tufted Bench by Joy Charbonneau and her husband Derek McLeod. The pair used Computer Numeric Control (CNC), which automates machine tools to operate according to  precisely programmed commands. With this technology, they were able to created a seat from wood in the style of upholstery. Imagination, cleverness and craftsmanship come together in this unique seat.
Rover chair by Ron Arad.
Well-known Israeli industrial designer, artist, and architect Ron Arad created his Rover chair in 1981, which won him much of his early success. The chair's steampunk style and comfort made it immediately popular. Interestingly, Arad created his first model with pieces of scrap and a discarded car seat from a Rover, which he salvaged from a scrap yard in London.
First Chair by Michelle de Lucchi
Funky and futuristic, the First Chair by Michelle de Lucchi was created in 1983 and is one of the greatest designs by Italy's Memphis Group. The Memphis Group was an Italian design and architecture group in Milan founded by Ettore Sottsass in 1981. It was known for designing Postmodern furniture, fabrics, ceramics, glass and metal objects from 1981 to 1987. The chair's circular metal tube supports the round disk that acts as a back rest, which is a wooden disk on rubber bearings, and the orb-like wooden armrests.
Groovy Chair by Pierre Paulin
The Groovy Chair by Pierre Paulin is truly a 1970's piece. The curved shell seat was very avant garde for the time and was immediately popular.  The fun colors of the chair's upholstery enhance the design, which plays upon negative space. The Parisian designer's piece is a companion to his Ribbon cChair, which is also well known for its innovative shape. The Groovy Chair, along with Paulin's other designs, were manufactured by Artifort, which still produces them to this day.
Shell Chair by Charles Eames.
The name of Charles Eames needs practically no introduction the design world. He and his wife Ray Eames left behind a legacy of many iconic furnishings, including the Shell Chair. When it was first introduced, Time Magazine named it "The Best Design of the Century," partly attributable to the Eames' novel method for molding plywood.
T Chair by William Katavolos.
The T Chair from 1952 has achieved cult status among collectors for its aesthetic and innovative design.  Created by William Katavolos, Douglas Kelly and Ross Littel, the chair is a prime example of Mid-Century Modern design. Made of black leather that lays like a sling across the T-shaped steel frame, it is an exemplary 1960's design that is also very comfortable. The production run was short, with the models still available selling for $2,500.
Panton Chair by Verner Panton.
Danish design is a force all its own and Verner Panton was one of Denmark's most influential designers. His namesake chair was created in 1967 to a tidal wave of accolades. The Panton Chair was a true design innovation thanks to its ability to be stacked, one-piece construction and molded plastic material. The chair shown here was created with a velvety surface by Vitra for the 2009 edition of Art Basel.
Ming chair by Hans Wegner.
Inspired by the Ming Chair, Hans Wegner's Chinese Chair was seen as a very important achievement. Wagner, "who was a driving force behind "Modern Danish,'" melded the elements of 16th Century Chinese furniture with the sensibilities of mid-century modern Scandinavian design. The result is this striking chair, which is still sought after and still in production.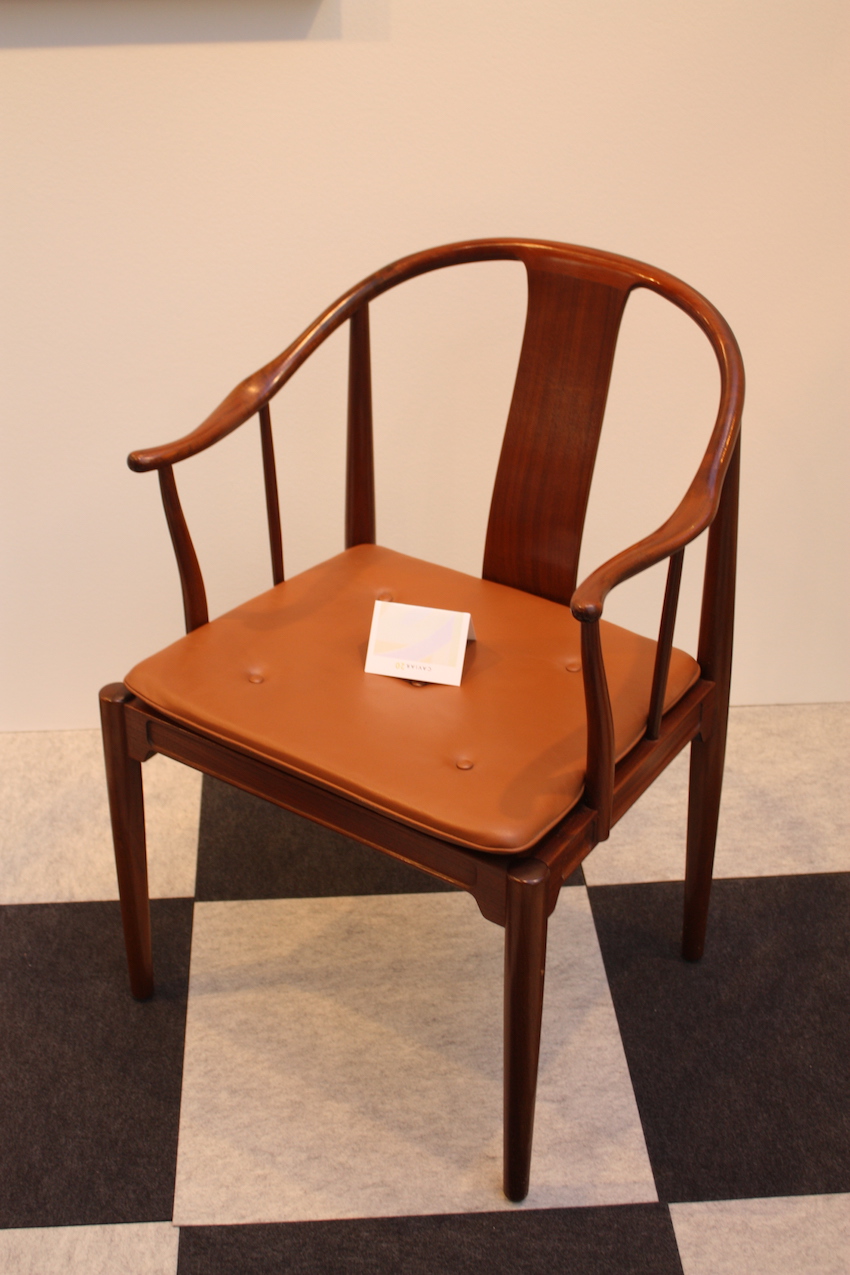 All modern, all iconic and all still relevant. These are fabulous examples of enduring design that transcend changing whims and popularities in furniture.  Purchase one these and you're not just getting a piece of furniture…you're getting an example of cutting edge innovation and lasting creativity.