10 Inspirational Corner Bathroom Vanities
Bathrooms are pretty straightforward to design. Once you've chosen your paint and tile, there isn't much room for creativity. Unless you're willing to be flexible about your space. Whether your bathroom is large and roomy or barely fitting the necessities, everyone can benefit from a corner bathroom vanity. It will use up that odd corner space that would otherwise be empty, using the maximum square footage of your bathroom. Large bathrooms will benefit from the added counter space. Small bathrooms will gain floor space. Either way, take a look at these 10 inspirational corner bathroom vanities to take control of your bathroom design.
Small powder rooms will definitely benefit from a vanity like this. A rounded front lets it blend into the corner where a square would be awkward. While it may not be appropriate for a main bath, the small powder room doesn't require much counter space, making it possible.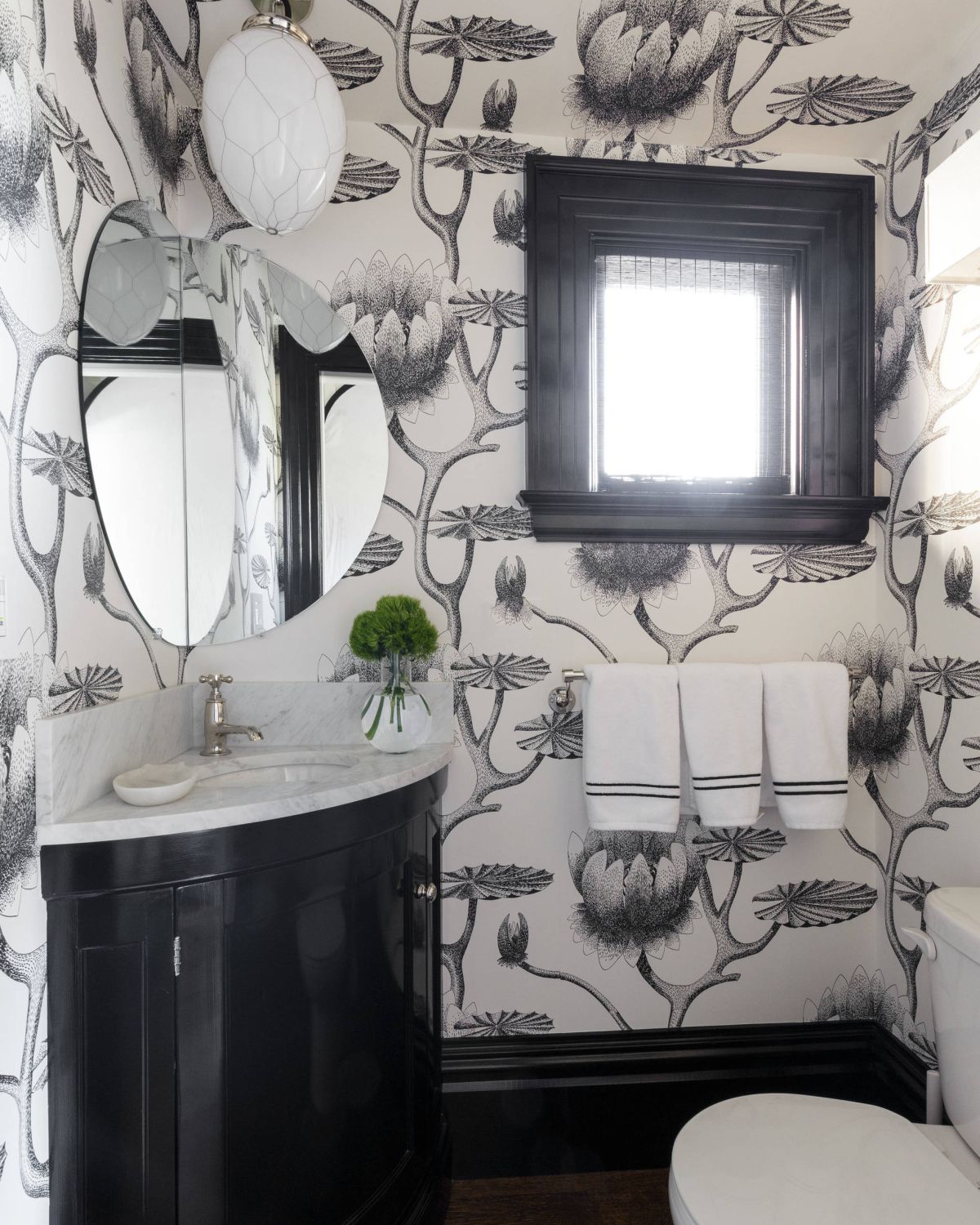 Country white not your style? Choose a corner vanity in black with a marble top. You'll find that even though it's a smaller size, you have no lack of options for style, just like a normal sized vanity.
Worried about your mirror options for a corner vanity? Don't be. Fill the corner with wall art and in your powder room, you won't even noticed the difference. You'll create the sweetest bathroom on the block.
It is possible to gain floor space and counter space at the same time. With a triangle edged corner vanity, you can opt for a bowl sink to give you more flat edge for daily grooming.
Corner vanities can also be useful when you're trying to renovate an old home. A smaller vanity means more available space for the new shower and the old clawfoot tub. You can't say no to that!
What about when you've just used up most of your available space in your large bathroom with all the amenities? Look to the corners. If there is room, install a pull out counter so you have the option for more surface space.
You don't need dual sinks to have a nice master bath. With a corner vanity, one side can hold the sink and the other a flat counter space for the daily prep. However two mirrors enables you to use the space easily without jostling your partner for the mirror.
When you have the square footage, don't be afraid to use it. Install a corner cabinet on top of your countertop for more storage where there would be wasted space otherwise. A glass front allows for more styling and decorating.
Do you need a space where you can throw your bathroom odds and ends out of sight? A closed corner cabinet atop your corner vanity provides the perfect spot. Out of the way but easily accessible.
Does your partner insist on having a sink to themselves? If your bathroom allows, go ahead and use the corner to house two full vanities connected by a cabinet and countertop. With bowl sinks, you won't lose any surface space, giving you both all the luxuries of separate spaces.