Scandinavian Furniture: Where to Buy Classic and Modern Designs
Who doesn't love the sleek and simple design of Scandinavian furniture? Whether you are designing a room with a mid-century modern, boho, or modern farmhouse style, Scandinavian furniture will feel right at home.
With a versatile style, you can incorporate this furniture style into almost any home style.
What Defines Scandinavian Furniture?
Scandinavian furniture is part of a long tradition of craftsmanship and innovative design that emerged as a distinct style around the 1950s. We know the northernmost countries of Europe, including Sweden, Denmark, and Norway, as Scandinavia. These, along with the other Nordic countries, Finland and Iceland, bring the world a tradition of style that embodies comfortable warmth, minimalism, and a timeless look in both furniture and interior design.
Long before IKEA, Scandinavian designers were creating innovative and gorgeous furniture that became staples in mid-century design. Some of the most well-known are Hans Wegner for the Wishbone Chair, Arne Jacobsen for his Swan and Egg Chairs, Verner Panton for the Panton Chair, and Greta Grossman for the Grasshopper Lamp, just to name a few. Interior designers and artists love these and other Scandinavian furniture designs because they are beautiful and classic.
---
Scandinavian Furniture Stores for Every Budget
You will be able to recognize Scandinavian furniture because of its functional design, minimalist form, and simple style. Here are some retailers to get your started in your quest for Scandinavian furniture.
---
Nordic Nest
Nordic Nest began in 2002 and was known as Scandinavian Design Center. They are a company that carries some of the most well-known Scandinavian furniture brands such as Stelton, Muuto, &Tradition, and HAY.
Their website gives you access to over 30,000 Scandinavian products from 200 brands. Their site does not just feature Scandinavian furniture, but all of the other decor that allows you to embrace the full Scandinavian experience.
This is the Cover Chair from Muuto. Muuto is a Danish company that combines innovative design with classic Scandinavian style.
Thomas Bentzen designed the Cover Chair. The manufacturers use both oak and oak veneer as a base and complete it with a lacquered finish.
Archiproducts
Archiproducts is a design community that provides inspiration and products for architecture and design. They work with designers to bring the customer some of the best historical and new brands. They are a group portal for over 3,500 international brands and help them connect with design enthusiasts all over the world.
This Loop Desk is available from We Do Wood, a Scandinavia furniture company located in Aarhus, Denmark. They design and produce their products in their local environment to ensure quality standards.
Michael Sebber Colfelt designed the Loop Desk. You can fold it up and down to provide you with extra space as needed.
---
IKEA
The store we know as IKEA began as a Swedish mail-order store in 1943 that soon began to sell furniture. This store spread across Scandinavia and then to Europe and the United States. You can now find IKEA stores across the globe on every continent besides Antarctica.
We know IKEA for its minimalist Scandinavian aesthetic. They have led the way in packaged items that customers must assemble which allow them to offer products at low prices. Look for solid wood furniture to ensure the best quality in IKEA products.
IKEA created the Bjorksnas bed. They made it using solid birch with a clear acrylic lacquer finish. Along the spindle headboard are two pillows. They make the pillows from linen and viscose which they attach with leather strapping. IKEA sells other Scandinavian bedroom furniture that complements the Bjorksnas bed.
---
Design Within Reach
Rob Forbes and a small team founded Design Within Reach (DWR) in 1998 to provide quality new and classic furniture designs to average people. This company features some of the most innovative modern designs. Since so much gorgeous design comes from Scandinavia, there is a plethora of Scandinavian design furniture in their product list.
The Noomi String Chair is a design of Susanne Gronlund. Her chair design allows you to sit in a way that is both elegant and comfortable. The sloping arms give a measure of privacy so that you can be at peace as you lounge. They produce this chair in Denmark.
---
AllModern
AllModern is not a specific Scandinavian furniture store, but it does have a line of Scandinavian style furniture at a reasonable price. Their selling point is that they offer minimalist and modern furniture with quality construction and free shipping.
AllModern offers the Devale Upholstered Sofa which has a streamlined Scandi style. The sofa frame is supported by kiln-dried solid oak legs.
The fabric is a polyester blend that resists stains, scratches, and fading, so it is ideal for families with kids and pets. AllModern offers this sofa at a price that will work for every budget.
---
Bolia
Bolia is a Scandinavian furniture store founded in 2000 based in Denmark. This group contains over 800 artists who are committed to beautiful design and seeking sustainable ways to create and produce. They use natural materials for their products including wood, linen, marble, and recycled products.
The Turned Table is designed by the collective Bolia design team. It has a simple design which allows it to blend with furniture of other styles.
The small size means that it can fit into a corner or nook to provide just the right resting place for your morning coffee and newspaper. Bolia makes this table from FSC certified wood.
---
Scandinavian Designs
Scandinavian Designs was founded in the 1960s in the U.S. by a Norwegian expat. He began working with Scandinavian furniture makers to import their products to a wider market. This company is founded with a deep appreciation of the Nordic culture, lifestyle, and craftsmanship.
The Cress Coffee Table is crafted with solid walnut and walnut veneer. It features an innovative design with a wide surface area and inverted angle legs which are a hallmark of Scandinavian design.
---
2Modern
Greg Finney founded 2Modern in 2003. This company curates Scandinavian style furniture both classic and modern. They feature iconic designs from storied names such as Carl Hansen, Louis Poulsen, and Verner Panton as well as new brands such as Ethnicraft, Blu Dot, and Cappellini.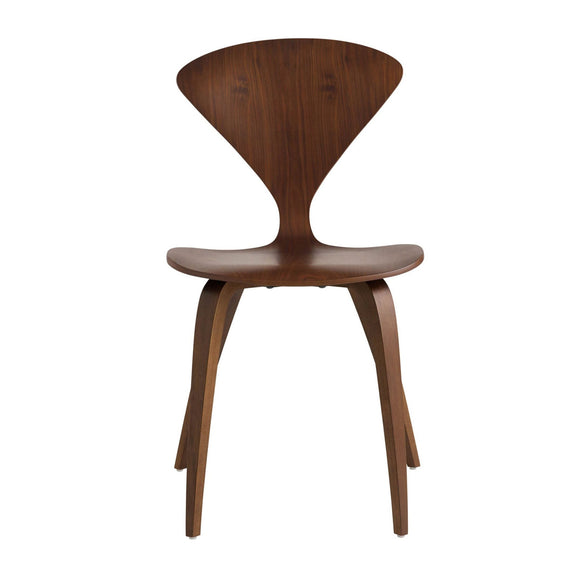 The Cherner Side Chair is one of the iconic designs that you can purchase from 2Modern. Norman Cherner designed this molded plywood chair in 1958. It is available in various finishes and colors.
---
Article
Article is a company founded in 2013. They get products direct from the manufacturer to provide their customers with the best prices. Their furniture has a clean and simple style that works well with Scandinavian-style homes.
The Dalsa dresser has solid oak drawers and handles. The slanted legs and the lack of hardware create the ideal Scandinavian furniture design.
---
Huset
Huset is a popular retailer and well-known across Europe. They sell clothing and also modern Scandinavian furniture.
Huset sells the Ferm Living Pekka Bench. Huset makes this bench from FSC certified pine wood. It is treated to make it suitable for indoor and outdoor use. Behind the backrest is a narrow shelf that works well for extra storage.
---
Where Can I Find Scandinavian Furniture Near Me?
It can be difficult to find a quality Scandinavian furniture outlet in every area. Your best bet is to go to the nearest large city to find suppliers or order online.
Most large cities in the United States have an IKEA store where there are many Scandinavian furniture products available. Crate and Barrel is another furniture retailer that has a modern European aesthetic that is similar to Scandinavian style furniture.
---
Are There Scandinavian Furniture Stores That are Less Expensive?
Scandinavian furniture does tend to be on the pricier end because they focus on quality craftsmanship. If you buy something once and it lasts you for your lifetime, you will spend less over time than buying cheap products over and over.
That being said, IKEA is the most affordable Scandinavian furniture option available. AllModern and Article are also on the less expensive side.