Dremel 4300 VS Dremel 4000 – Which One is Better For Your Upcoming DIY Projects
Whether you are a DIY'er or a professional, having a rotary tool is a valuable asset to have in your toolbox. They are small, but they replace many tools due to their precision.
If you can't decide between Dremel 4300 or Dremel 4000, here is a guide that will help you decide between the two very useful rotary tools.
About Dremel
Dremel is a well-known tool company that offers a good selection of rotary equipment. Each Dremel tool is individually built to provide accuracy and versatility.
Dremel 4000 vs 4300 – What's the difference?
Both Dremel 4000 and 4300 are corded rotary tools with variable speeds of 5,000 to 35,000 RPM. Both Dremel 4000 and 4300 are powered by a powerful motor and have a similar ergonomic design. But after that, they are actually much different tools.
Here are the key differences between Dremel 4300 and 4000:
Dremel 4300, you are stuck with what you get in the kit, Dremel 4000 allows more attachments
Dremel 4300 is quiet and calm while the Dremel 4000 is loud
Dremel 4300 has a pivot light mechanism, where's the Dremel 4000 don't and you can see it's much cheaper
The Dremel 4300 is one of the most powerful tools that any DIY'er can own. It has a 1.8-amp variable speed motor that can rotate from 5000-35000 RPM. There is a universal 3 jaw chuck which means it's compatible with the attachments that it comes with. Speaking of that, the kit comes with its very own accessories and that includes:
Sanding/Grinding Bit with Guide
High-Speed Cutter
Detailer's Grip & Flexible Shaft
Garden Tool Sharpener
Cleaning Brush:
Shield Attachment
Pivot Light
You can use this for anything from cutting to etching to grinding. It's also very quiet compared to the 4000 and it doesn't have that vibration either. It's the perfect Dremel tool if you are new to using rotary tools.
Notable Features:
8-amp motor
Variable speeds 5000-35000 RPM
Comes with its own Dremel Accessories
Ball bearing construction
Can be used for everything from grinding to carving
Pivot Light
Pros:
Powerful Motor
Comes with its own attachments and accessories
Pivot Light
3 Jaw Chuck
The Dremel 4000 is actually the older version of the Dremel 4300, having the same RPM as the 4300, which is 5000-35000 RPM in variable speed. The difference is it has a smaller motor at 1.6 Amp.
The Dremel 4000 has an EZ twist nose cap with a collect lock system so that your bits can stay in place while you use the tool. It also has the same 360-degree ergonomic design like the 4300 so that you have a comfortable grip, and it comes with a built-in light as well. Even though it has a built-in light, it is much different than the pivot light, which provides more lighting, and it is attachable.
Like the 4300, it has all the accessories, and it comes with some attachments. If you want anything extra, you'll have to purchase separately.
Notable features of Dremel 4000:
6-amp motor with EZ twist nose cap
Variable speed of 5000-35000 RPM
Comes with bits for grinding and more
Built in light
Pros
Can have more attachments/accessories
Cost Effective
Dremel Tool Comparison Chart
| Dremel 4300 Features | Dremel 4000 Features |
| --- | --- |
| 1.8-amp motor | 1.6-amp motor |
| Variable speeds 5000-35000 RPM | Variable speed of 5000-35000 RPM |
| Comes with its own Dremel Accessories | Comes with bits for many purposes such as grinding & etc. |
| Ball bearing construction | Built in light |
| Can be used for most DIY projects such as grinding to carving | Cost Effective |
| Pivot Light | |
| 3 Chuck Jaw | |
| Quiet | |
| CHECK THE PRICE | CHECK THE PRICE |
Dremel Warranty
If you buy from a licensed seller, yes. Dremel offers a 2-year warranty with all Dremel products. You'll want to make sure you take care of your product correctly and follow the instructions to make sure that you are within the warranty. You can always contact customer service if there is an issue with any of the Dremel tools so that you can get back to using them for your next project.
What to look for in Dremel 4300 and 4000?
While we have discussed what they are, you'll still need to know what to look for.
What are you doing?
It really depends on the kind of job that you'll need a Dremel tool for. You get infinite strength for a range of applications with the corded tool version. Take a minute to think about why the tool is needed and about what tasks you hope to do. With the cordless version, you probably won't get as much done, so you'll definitely want to consider what you're doing before considering buying one.
Ease of Use
It should be fairly easy to use, especially if you are new to using a rotary tool. It should also be very comfortable so that you can do your projects without the cramps.
Safety
You'll always want to make sure you read the instructions in the manual before use. Both Dremel 4300 and 4000 do provide some sort of safety features so that you are safe while using the tool.
Budget
It really depends on your budget. Clearly the 4300 is more expensive than the 4000. Remember to keep that in mind. The 4000 is the older one and has older features that some people will appreciate.
Extra Features
The Dremel 4300 comes with its own accessories and the pivot light. The Dremel 4000 has its own features as well. Consider what features you'll need so that you can decide between the two.
Projects that you can do with a Dremel
Leaf Sconce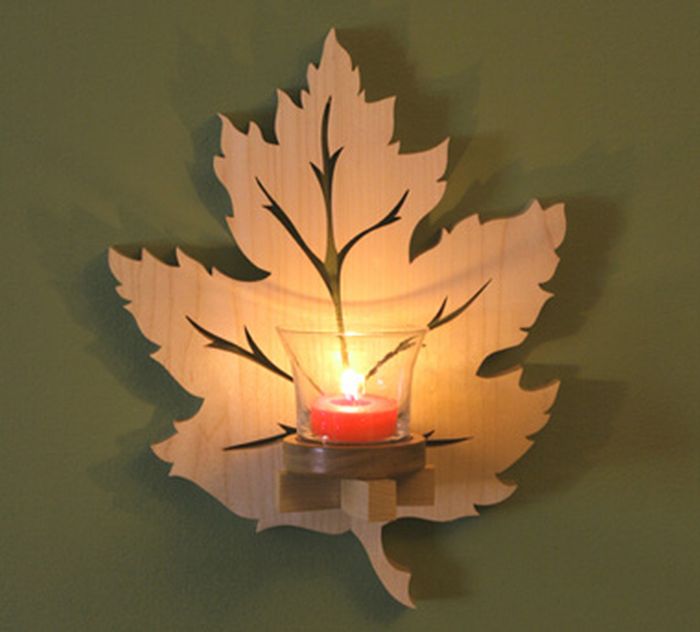 A leaf scone is a leaf candle holder that you can put on your wall. It looks beautiful and perfect for anyone who loves candles. It's actually fairly easy to make, as you just download the leaf pattern from the internet, then you put the pattern on an adhesive. You'll want to stick it on a ⅝" stock wood and start using your Dremel to cut the shape. It's a fun project that you can do in the afternoon and a leaf sconce makes a great gift for anyone.
Carving and Etching
In the fall, everyone puts out their real pumpkins because it resonates with fall and Halloween. But it can be too early to carve a real one, so that when funkins can come in! This is where a Dremel tool can be extremely useful because all you do is buy foam, some glitter if you'd like and a Dremel tool that can etch. There are so many designs that you can do for funkins, and it's all possible with a Dremel.
Yard Dice
Yes, there is such a thing called the yard dice. You can get some wood, a Dremel tool that will carve and maybe some paint if you'd like. They are a wonderful addition to a backyard, and you can even play games with your own yard dice if you'd like.
Etched Wooden Spoons
Everyone has a wooden spoon in their drawers. Have you ever thought about designing one and giving one as a gift? It's extremely possible if you have a Dremel that can etch. You can create beautiful designs. Wood spoons are fairly cheap to get as well, so for anyone who's into crafts, it's a really good gift/project idea.
Custom Cheese Boards
Do you wonder how those crafty cheese boards are made for those wine and cheese nights? It's usually done with a Dremel that can etch etc. It's a great project because who doesn't love cheese? Besides, the designs on the boards will be the topic of your next conversation.
Constellation Box and Tree Ring Coasters
You can use a Dremel rotary tool to create the dreamy constellation boxes. You can even carve horoscopes instead of constellations. For the tree ring coasters, you can use a Dremel to cut, carve and etch. They can be just a regular old coaster, or you can customize it. The possibilities are endless when it comes to using a Dremel rotary tool. Found on makinglemonadeblog.
Verdict for Dremel 4300 vs 4000
Both Dremel tools have powerful motors and great variable speeds. But at the end of the day, because it's newer, we think the Dremel 4300 still wins. It has a slightly more powerful motor, it has accessories that we would want with a Dremel tool, and it really helps that the pivot light is included because we can use all the light we need to make sure we can see what we're doing. If you agree or disagree with us, if you want, please let us know!