How To Craft Cork Trivets – Beginner Step By Step Tutorial
Fall brings cool weather and hearty appetites! Warm foods and festive celebrations filled with hearty food fill the season. Decorate and protect your table top with these easy cork trivets to place under your hot dishes. Shaped like leaves, these trivets add a natural and autumnal look to your table and centerpiece!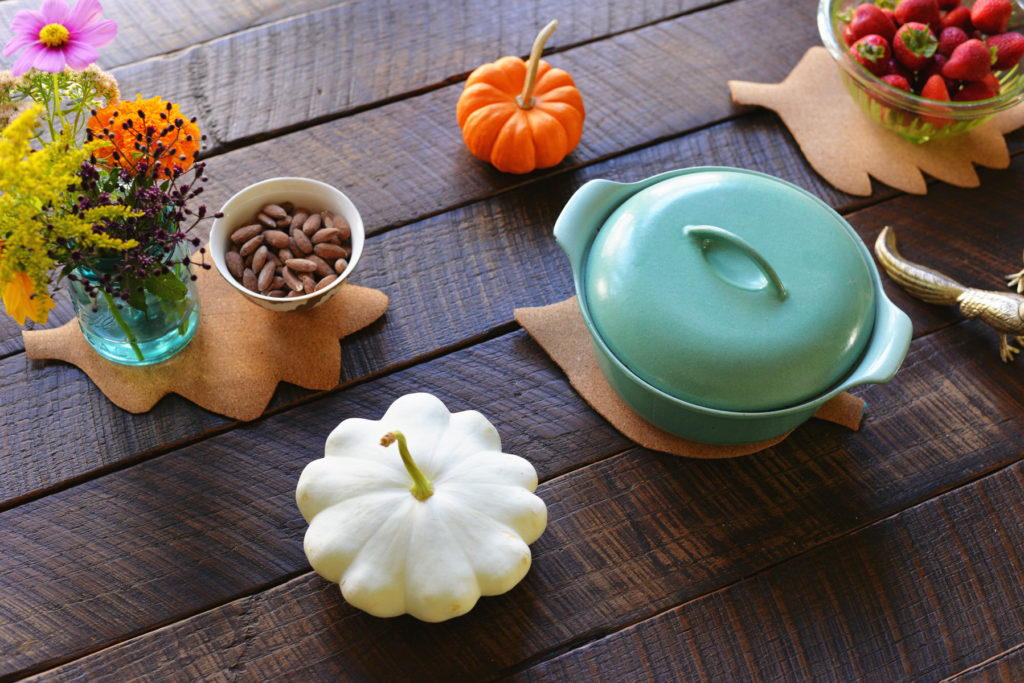 Supplies you'll need to crafts a cork trivet
cork (you can use cork in a roll or in sheets)
x acto knife
market
card stock
felt
spray adhesive
scissors
Instructions step by step for cork trivets:
Step 1: Printing
Start by either printing leaf shapes or drawing leaf shapes onto the card board paper. You can free hand the leaf shapes or print out templates from a basic internet search. Cut out those pieces to use as stencils for the rest of your project. Lay each leaf shape on the cork to trace around with your marker.
Step 2: Cutting process
On a cutting mat or cutting surface cut out the cork with an x acto knife.
Step 3: trace and cut
Trace each leaf shape with your marker on felt and cut out. Line up the felt with the cork to make sure that the pieces match up. Trim up any excess felt from the sides that you may don't want visible from the cork.
Step 4: Add glue
Use spray adhesive to attach the felt to the cork. Spray on both pieces and adhere them together. Let dry and again trim up any extra felt from perimeter if needed.
Helpful tips: If you use rollable cork (it is thinner so easier to cut and makes for a nice decor on your table with a lower profile) you may want to cut your pieces by use weighted items on the four corners to keep the cork flat while tracing or cutting. After you cut your pieces you can place them under a stack of books to flatten them out. If you use thicker pieces of cork you won't encounter this problem but it is your preference for the type of cork you would like to use!
This is a great project to do with kids during the holidays (letting the adults do the cutting and adhesive parts of course). Let them get creative with shapes and sizes of their leaves that you will use at as the templates for the projects. Fun hand drawn leaves will certainly add a personalized touch to your fall table top!