How To Enhance Your Landscape With Backyard Waterfalls
Water features definitely have the wow factor. They can make even the most simple and boring yard or garden stand out. Backyard waterfalls are pretty wonderful and they're also not that complicated to work with. In fact, you can build your own waterfall in your backyard and it wouldn't even be that difficult or time-consuming. The first thing you need to do is decide on the shape, size and location of the waterfall. Take into consideration all the aspects of this part. For instance have a good look around the area and see if you can take advantage of a natural slope or if you can highlight a beautiful view.
After that, clear away any debris and use something flexible like a garden hose to outline the shape of the future waterfall. Adjust it to create the curves. Once you're happy with the form, trace out the final shape with spray paint. Then place the fillers to see if they fit and start digging the pond. The max depth should be somewhere around 18" to 20". You can use the excavated earth to fill in any low areas or to build up height in other places.
Once you're done digging the pond, level the filters at the bottom and make sure there are no dead zones that get little or no water circulation. the placement of the fillers determines the water flow. Then install the underlayment and add the stones on top of that. Arrange the stones so they look natural and, if you want, create caves for little fish or sculptural arrangements that stand out.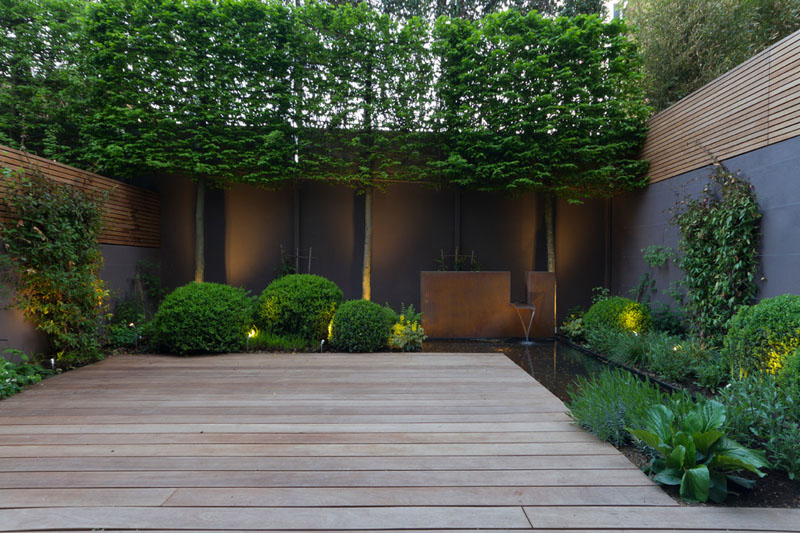 Of course, there are also a bunch of other details that you must take into consideration when building a backyard waterfall. For instance, the waterfall shouldn't overpower the yard so don't make it too big or too extravagant. Also, place it close to the house so you can always enjoy it and use local stone to make it look more natural. And then there's also the issue of customization which can pretty much change the whole plan.