How Are Deck Screws Different Than Other Screws?
Every home should have the option to build a deck. Decks can be used for family gatherings, BBQs, relaxing by the pool, and more. They are a summertime staple! But not many people know how much work goes into building them.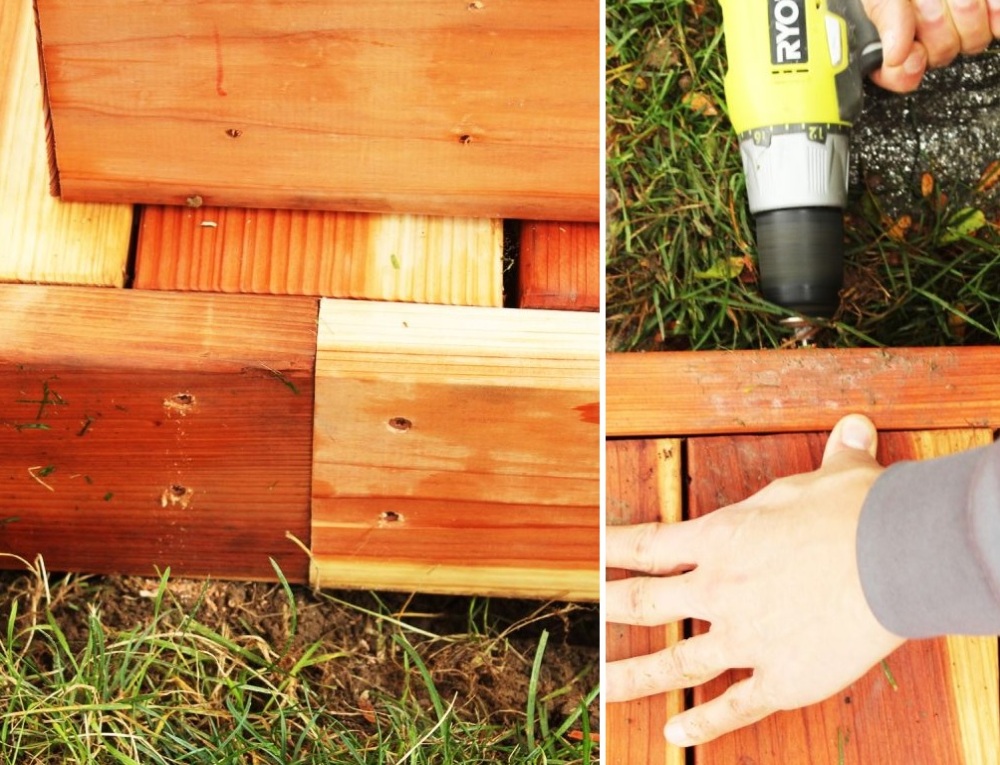 You need the proper foundation, the proper boards, and the proper deck screws. If you're using any curved boards in your deck to create a curved deck, things are even more complicated. All this can be overwhelming.
But there's one thing that every deck needs. Good deck screws. Today, we're going to talk about what you need to know about deck screws and why you can't use just any screws for your new deck project.
What Are Deck Screws?
Deck screws are screws made specifically for decks. They are longer and often sturdier than screws used for other means. They are nearly opposite of drywall screws which are short and matte, designed to be mudded over.
Even though deck screws are a specific type of screw, there are multiple different types of deck screws available. We'll talk more about different sizes and why you will probably need multiple sizes for your project later.
Using Deck Screws To Build A Deck
If you are handy with a drill, you won't have a problem building your deck. The most important thing is to get a good, stable foundation ready. You will need bolts for the foundation rather than screws.
The reason bolts aren't used for everything is because they aren't attractive to look at and they are more expensive to use. Not to mention, they are more difficult to use. But they are necessary on foundations.
Building The Deck
Building a deck is no child's task. You have to have level ground. You have to make sure that your posts are sturdy. Then, you have to screw the foundation in and triple-check that it is all level. This will take longer than anything else.
After you get the foundation down, the rest will go pretty smoothly. You just have to do the "decking" or the flooring of the deck. This is the part that will be exposed, so it's important that the boards are weatherproof and attractive.
Trimming The Deck
A lot of people skip over this part but it can do wonders for the finished project. Check out how we trimmed this redwood deck to take it from a cool deck to an amazing deck with just a few boards to use as trim.
All it takes is a few 2x6s around the perimeter and around each post. This simple trick can transform an old deck or add depth to a new one. Make things even more interesting by contrasting the board colors.
What Size Deck Screws Do You Need?
This is a common question asked by people installing decks. What size deck screws are available? What size deck screws do you need for your project? There are a lot of options, but only a few of them are common.
Before we list the lengths, let's talk about the three common widths or diameters: .250, .312, .375. They usually scale with length so you won't have to worry too much about this when using deck screws.
Lengths:
1-in to 2-in – screws less than 2-in long aren't particularly useful in deck building. However, if you have facing or less than 1-in thick trim, then this is the type of screw that you will use. In most cases, the next size will work too.
3-in – the 3-in screw is quite common and will work for most projects. This is because a 2×4 is actually more like 1 and 1/2 inches thick. So you have over an inch of the screw into the next board. But again, the next size will work.
4-in – if you only get one screw size for your project, this is probably your best option. It works perfectly for 2×6 or 2×4 into another board. You can use them for almost any portion of your deck project.
6-in – if you are planning on using 4×4 posts or beams, then you need 6-in screws at least. This will give enough room to screw the post in without sticking out the end of the 2×6 you'd probably screw it to.
8-in – an 8-in screw is usually needed for foundation support. It is also necessary for screwing more than two boards together on most occasions. You probably won't need many but might need a pack or two.
10-in – these screws are quite rare and only used when you need to go deep. For example, when screwing many boards together or if you have large, six, or eight-inch posts. These usually come in very small packs.

There are multiple products like the CAMO Marksman that can make your project much easier and much faster. It is a tool used to guide your screw into the correct position and angle. But it does much more than that.
Levers like these lock-in boards, even rows of boards, like a clamp does. So it nearly eliminates the need for a clamp. But that's not its main purpose. The CAMO Marksman's main purpose is to guide screws.
You steady it, angle it, and proceed as usual. If you've worked with screws much, then you know that getting a screw to angle straight and without error is difficult. So a product like this can save you time and money.
Shopping For Deck Screws
If you don't know where to start, then don't worry, you're not alone. The safest place to buy deck screws is probably online because you can read reviews and the entire description of the product in question.
Buy deck screws online today for delivery in less than a week. Or stop by your local hardware store and ask an associate for help. Just make sure they show you options, while recommended a specific product for you.
A good associate will give you options that will work for your project. But they will also give you a personal recommendation because it shows that they know what they are talking about and are willing to be responsible for your project with you.
If you want your deck to look solid and smooth, then consider CAMO edge deck screws. This type of screw has a lot of benefits and is one of the most popular types of deck screws. They blend in with the deck, hence the name.
The screws are actually made by the CAMO brand. You can buy CAMO deck screws on Amazon or at a hardware store. While there are many brands that will work, CAMO is a trusted brand that specializes in deck screws.
Can You Use Nails Instead Of Deck Screws?
The short answer is, "you can, but you probably shouldn't." To better explain this let's go over the pros and cons of screws vs. nails. Or rather, which one is preferable for each category we have mentioned.
Price: Nails. Nails are cheaper than screws by quite a bit. In most cases, expect to pay twice as much for screws as you do nails. So if you buy a 1lb box of 2-in nails for $3, you will pay $6 for that same box of screws.
Traffic: Screws. This one is funny. When it comes to wall "traffic." Meaning, the amount of pressure put on walls, causing them to shift. Nails are better. But foot traffic, screws will last much longer.
Longevity: Nails. If you leave both screws and nails out for an extended period of time, the nails will be usable longer. This doesn't change after they are inserted into a board. Nails simply are more durable and don't break as easily.
Control: Screws. Screws are much easier to control than nails. You can go for a *tap tap tap* with a hammer, but this isn't efficient and can cause bending of the nail. But with a screw, you can go as fast or slow as you want with a drill.
Faster: Screws. Because you can now use a drill, screws are much faster than nails, in general. Before drills were invented, nails were much faster, but things have changed. Now, using screws is a cinch.
Splitting: Nails. Screws can split thin boards, especially hardwood. So in these cases, nails are the better option. Nails can still split boards but screws have a better chance of doing so because of their shape and method of installation.
Remodeling: Screws. If what you're building is temporary, then screws are way better. You can't take nails out like you can screws. This is one of the main reasons they are becoming more popular.
Tighter: Screws. Nails can hold boards together just fine. But screws tend to make the boards become one. The hold is tight and steady. If you want the boards to be stable together, then screws are more like glue.
Deck Screws End Notes
If you are still struggling with choosing deck screws, using them, or installing your deck in general, then maybe you should consider hiring a professional. You can get a deck for under $10,000, likely much less.
While doing it yourself will save a lot of money, it's important that you feel secure in knowing your deck is safe. Whatever you need to give you this security should be the top priority. Then you can enjoy your deck all year long.