30 Playful And Colorful Kids' Bathroom Design Ideas
Everyone knows how difficult it is to decorate a room for your kid. It has to be functional and practical but it also has to be fun and cute. But it's also fun to plan everything this way. You get to embrace your inner child and to think like a kid once again.
It's also a nice opportunity to bond with your kid and to work together as a team, introducing him/her to some new concepts. Let's say you're decorating a bathroom. There are these two main things you have to take into consideration when designing and decorating a space for a kid:
Safety and functionality.
It's important to make sure that everything you choose for your kid's bathroom is safe to use as well as easy to use. The sink has to be placed at a low level so there's no need for a stool to reach it and, if there has to be a stool, it has to be durable and strong.
The toilet also needs to have the right dimensions and there has to be plenty of storage space for all sorts of things, from toys to shampoos, towels and everything else.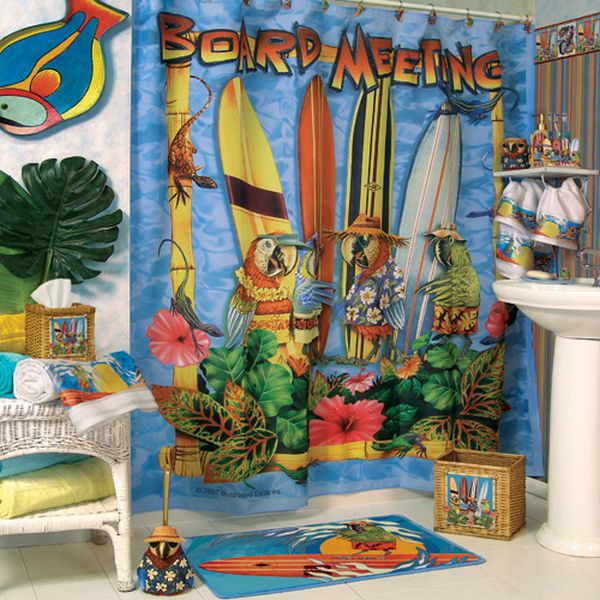 The fun and cheerful side of the décor.
The bathroom is not a favorite room of the house for kids because that's where they have to brush their teeth and take a bath and those aren't pleasant activities for them. But you can make things fun by planning the décor right. Use fun and bold colors, cheerful decals and prints as well as cute shapes. Make fun it's an environment that's fun to be in and don't forget to ask the opinion of the expert who, in this case, is the one who will be using the space.