Kids' Bedroom Décor Ideas Inspired by SpongeBob SquarePants
SpongeBob SquarePants is one of those animated series that you like as a kid and is still funny when you see it as a grown-up. Still, it would be a little weird for an adult to decorate their home using this theme. With a child's bedroom however it's a whole different story. So let your imagination run wild and use this squishy little character to add cheer to the room.
Obviously, one of the simplest strategies is to get SpongeBob SquarePants=themed bedding. But don't stop there. Since the character is basically a soft sponge, you can turn it into a cute pillow. It's something you can turn into a DIY project.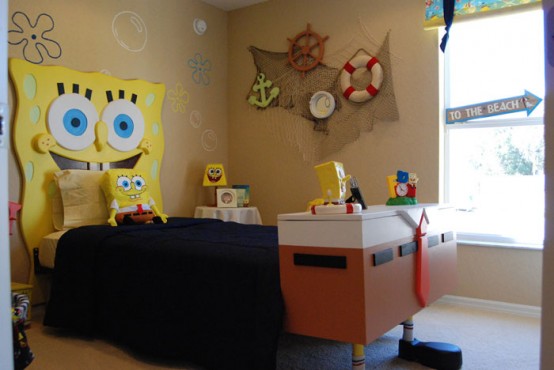 There are tons of other fun and interesting ideas you can use. For example, SpongeBob SquarePants-themed curtains/ window treatments.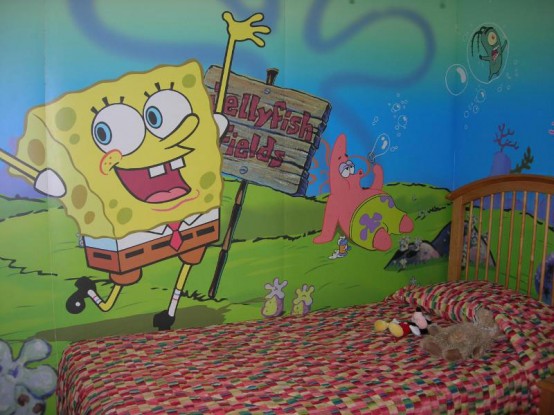 A themed rug or carpet could also cheer up the space and give the room a fun and colorful vibe.
Plus, the walls can be decorated using decals or themed wallpaper. You can even create a whole underwater theme, paint the walls blue, add some decals and even add some color to the ceiling, the floor and the furniture.
And let's not forget about the whole array of SpongeBob SquarePants-themed accessories and accent details such as lampshades, pillow covers, night lights, etc. those too can be used to set a theme for the room without necessarily making any big changes in the décor.