Wall-mount Fireplace from Arkiane
Everybody loves fireplaces because they give you a feeling of home and welcoming, of friendly atmosphere and cold winter nights spend next to your grandma listening to fairy tales. Well, the modern fireplace does not look anything like the old-fashioned brick made and wall built fireplace we used to know, but you can choose a pretty trendy one that is mounted on the wall. These amazing looking fireplaces are made of metal and have a thick thermo resistant glass allowing you to see the flames inside without the danger of setting the house on fire. I am talking about the wall-mounted fireplaces from Arkiane.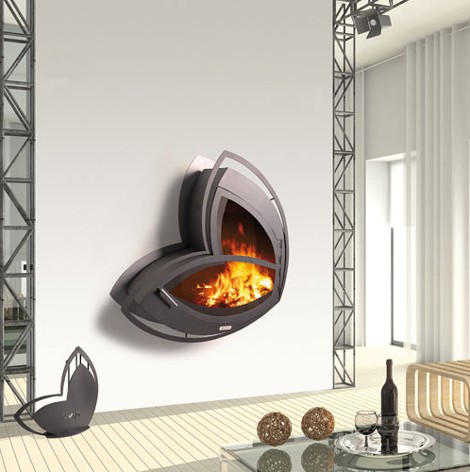 Here are 2 innovative wall-mount fireplaces,the new Icoi (Icoya) and Yan-Li.The Icoi fireplace is inspired by a god of the ancient Incas. The steel fireplace can be wall-mounted, or built into the wall (ideal for tight spaces). The glass door of the Icoi can be opened and closed depending on your personal preferences. The Yan-Li fireplace has three stylized flames intertwining to illustrate the vitality of fire. This latest fireplaces give you a new trend a new environment.