Stunning house on a hill with views of Lake Hollywood
Modern, elegant and quite imposing, this house is situated in Los Angeles and was a project called Arrowhead Drive. The house sits on a hill and offers beautiful views of the surrounding landscape and also of Lake Hollywood. Its design is simple and modern, with large windows, glass walls and everything your heart desires.
Step inside and you'll find a spacious living room with huge glass walls that slide open to reveal the beautiful outdoors. The interior and exterior areas communicate and become one and the same, although a visual delimitation between the two still remains. A spacious gourmet kitchen offers function and style in an exquisite design with oversized spherical pendant lights hanging above the island.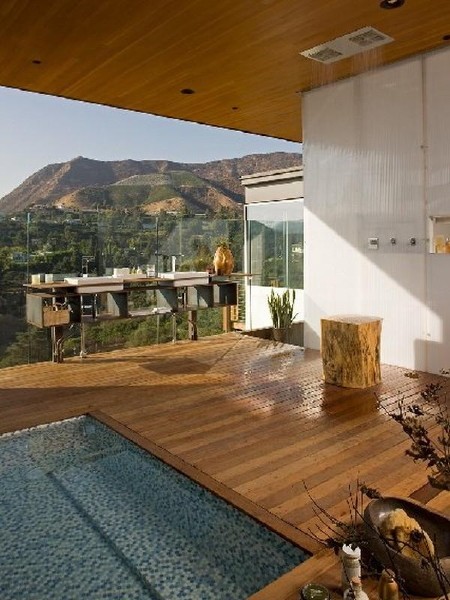 The dining room is one of the most impressive areas of the house. It's a cantilevered space which brings you much closer to the outdoors and the views. Welcome the beauty of the outdoors in and a very romantic setting becomes reality. Apart from these gorgeous spaces, the house also has a gym, a massage room and a home theater. There's also an indoor swimming pool and a beautiful waterfall. Add to these the magnificent location and the views and you get a dream home.