15 Christmas Wreath Ideas for 2010 by Potterybarn
Christmas wreath outside of your door symbolized that your home was one that was celebrating the birth of Christ. Today, Christmas wreaths are used to decorate and celebrate the holiday season.There are 15 Christmas Wreath Ideas below for 2010 from Potterybarn.
The prices are from 29$.Also see the 2009 Christmas Wreath Decoration Post. The guys from Pottery Bran are professionals and they have a long tradition and experience behind, so they have a special model of everything for everybody. Even if you are looking for Christmas decorations or , to be more specific , for Christmas wreaths for the door or for the table, there are plenty of models to choose from. You only need to pick the right model for you – the one that matches your taste best and the one compatible with your house design.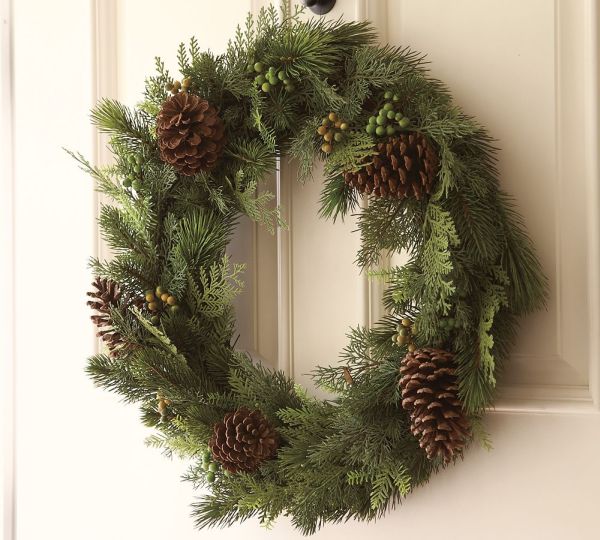 There are the simple wreaths that are coloured only in green, with small branches of natural fir tree and small green balls. Then there are the ones that look great, but are only artificial and combine all the traditional decorative Christmas items. And finally there are the ones combining these elements, in different colours and sizes.